Finding the Right Event Coverage Partner
Free eBook
Finding the Right Event Coverage Partner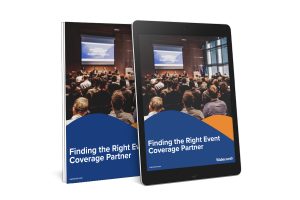 What's Inside?
The right event coverage partner will help you develop a coverage strategy, increase participant engagement and skillfully document your association's event.
Finding the Right Event Coverage Partner answers these essential questions for you:
How can professional event coverage impact future event attendance?
What characteristics should I look for in a successful coverage partner?
How much should I budget to engage an event coverage partner?