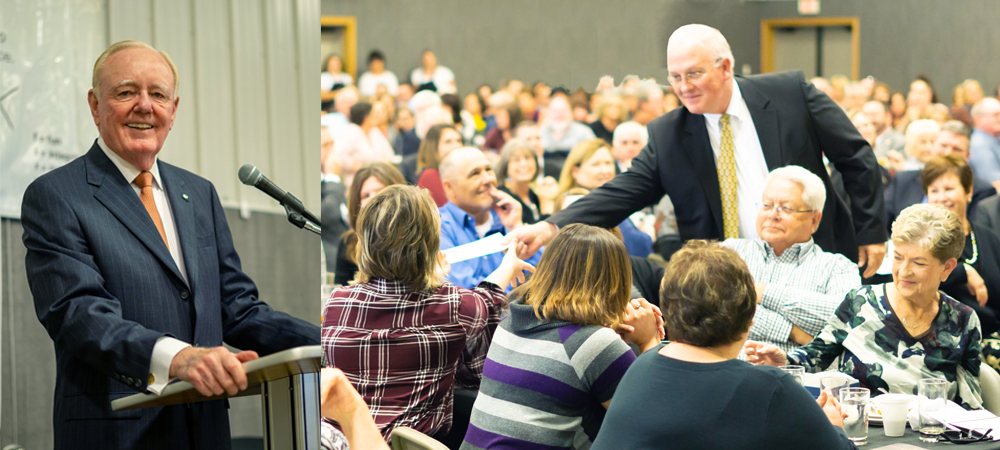 A Celebration of Walsworth's Key Resource – Our People
Ask most any employee in one of Walsworth's Marceline or Brookfield, Missouri facilities, and they'd likely be able to tell you that the company's Master Printers program is a celebration of dedication and experience.
Decades ago when a graphic arts association closed its doors and their Master Printers program ceased to exist, Walsworth decided to continue and expand upon the program.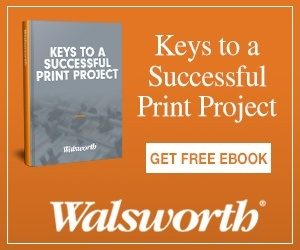 Walsworth's Master Printers program recognizes employees for their performance and length of service to the company. Awardees represent all departments that have consistently demonstrated excellence, loyalty and commitment to their work for Walsworth.
Walsworth recently held its 35th Master Printers Banquet to celebrate the employees being recognized as Master Printers for the first time and receiving their Master Printers pins. More than 150 current Master Printers were also honored for achieving their next program milestone. More than 400 Walsworth employees have earned the Master Printers distinction.
Mark Hatfield, Executive Vice President of Manufacturing Operations, was the master of ceremonies at the banquet. CEO Don O. Walsworth and President Don Walsworth both provided remarks.
Among those recognized was Applications Supervisor Sherry Techau, who reached the milestone of 70,000 hours working for Walsworth.
"I feel very lucky to be able to say I have worked for Walsworth my entire career," said Techau. "A simple thank you does not feel like enough for the opportunity given to me by the Walsworth family."
Kevin Allen, who works in the bindery, was recognized for 80,000 hours working for Walsworth.
"I started right out of high school and it has been great being able to get married, raise six children and work locally," said Allen. "Walsworth is an asset to north Missouri."
Both employees have watched Walsworth grow and change over the years.
"When I started in 1980 the company ran 30 to 40 orders of books a week," said Allen. "Now, with the addition of better and faster equipment, we do 300 to 500 orders a week and have grown to be one of the top printers. I have seen and been a part of this growth."
Techau feels fortunate to have come to Walsworth when she did. "I have had the opportunity to be involved in the transformation from a very manual process of data collection and reporting in our financial, manufacturing and sales areas to today's fully functional automated processes," said Techau. "My college guidance counselor advised me to take this opportunity and run with it."
The annual Master Printers Banquet gives Walsworth the opportunity to recognize employees for being committed to the company and to their craft.
It also gives Walsworth the opportunity to thank employees' family members for sharing their moms, dads and spouses so they can come to work and support Walsworth and its customers.
Hatfield said, "Anybody with enough money can buy the building and the equipment. But if you don't have the people, you can't produce a single book."
Hatfield concluded, "As Don often says, 'Our people make the difference.'"