The Walsworth Board of Directors is responsible for ensuring the best interests of our customers, and employees are always considered when making long-term strategic decisions that will make the company financially strong for generations to come.
Board of Directors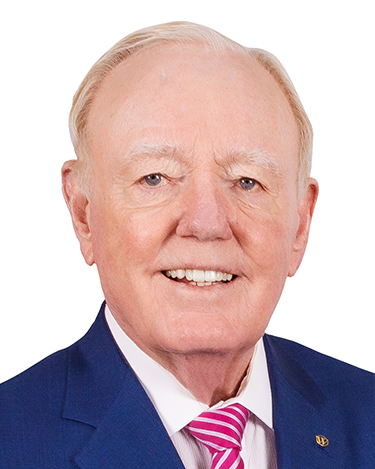 DON O. WALSWORTH, Chief Executive Officer
Don Walsworth is the Chief Executive Officer of Walsworth, the 31st largest printing company in the United States and among the top three yearbook printers. The company is a top-five book and magazine printer, a catalog printer, and the only family-owned printer of yearbooks. The company operates from administrative offices and book printing and binding facilities in Marceline, Missouri; a prepress facility in Brookfield, Missouri; a sales and marketing office in Overland Park, Kansas; and magazine and catalog printing facilities in Saint Joseph, Michigan; Ripon, Wisconsin; and Fulton, Missouri. Additionally, Walsworth owns the Donning Company Publishers, a specialty book publisher.
"We have remained a family-owned company for more than 85 years because of our loyal customers and dedicated employees. It is indeed a privilege to serve our customers and it's an honor to work alongside such outstanding men and women who make a positive difference every day."
Don grew up in Marceline, Missouri, where Walsworth is based. He graduated from the University of Missouri in 1957 with a Bachelor of Science degree in education, completed post graduate studies at Carnegie Mellon University in printing management, and then began his career with Walsworth that same year. Ten years later, in 1967, Don became the company's president.
Don has received numerous recognitions throughout his career, but is especially honored to have been named the Small Businessman of the Year for the Missouri-Kansas Region by the Small Business Administration in 1975. Former Governor John Ashcroft appointed Don to the Missouri State Highway and Transportation Commission in 1985, of which he was chairman in 1991-92. Former Governor Bob Holden appointed Don to the University of Missouri System Board of Curators in 2003, where he served for six years.
In 2004, Don was nominated and received the prestigious business honor of Missouri/Kansas Ernst & Young Entrepreneur of the Year for Manufacturing. In September, 2007, Don was awarded the prestigious Missourian Award. This award is bestowed upon Missourians who have made outstanding contributions to their state in civics, business, arts or politics.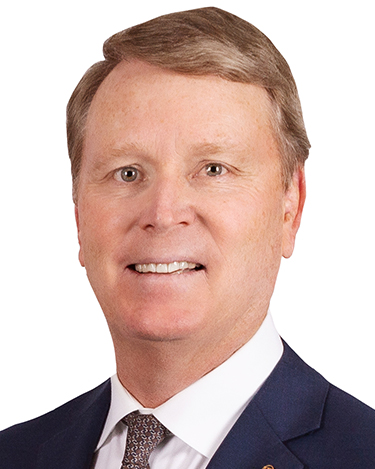 DON WALSWORTH, President
As President, Don is responsible for establishing the strategic direction of the company so it can continue serving the needs of its customers while providing opportunities for Walsworth's employees and their communities.
"My role is to ensure our company values of Fun, Integrity, Respect, Safetyand Teamwork are a natural part of our culture and considered with every decision we make. When we do that, I believe we will continue creating value for our customers and employees for the next 85 years and beyond."
Don grew up in Marceline, Missouri, where Walsworth is based. He first worked for the company in the plant during the summers as a teenager. Don holds a bachelor's degree in Economics from Stanford University in Stanford, California. After college, Don played professional golf for 14 years.  He has continued his education with executive courses at the Wharton School of Business
He returned to Walsworth in 2000. Don has held several positions in the company, starting his career as a yearbook sales representative working with advisers, principals and students. He also was a sales manager and executive vice president before becoming president and a member of the company's board of directors in 2004.
Don is a member of the Young Presidents Organization and former member of Vistage International. Don and his wife, Shea, chaired the 2017 Kansas City Spirit Awards, a benefit for Cornerstones of Care, a collective of five agencies serving the needs of children and youth in the Kansas City metro area.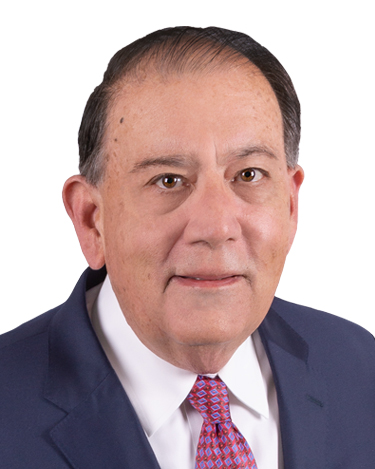 JIM MEAD, Chief Operating Officer
As Chief Operating Officer, Jim Mead plans and directs all aspects of the organization's strategy and operational policies, objectives and initiatives. Jim relies heavily on his extensive experience and judgment to plan and accomplish goals, using a wide degree of creativity and latitude to lead and direct.
Jim's team develops products and services to help Walsworth customers succeed. They create a delivery platform for those services to maximize value impact to the customer. For the company itself, they identify long-term objectives that will sustain the organization, create shareholder value and reinvestment plans to sustain the organization. For the employees, the team provides opportunity for personal growth and career objectives to be achieved, creating a culture where people make the difference.
Jim holds a degree in economics and political science from Rutgers University in New Brunswick, New Jersey and a Master of Business Administration from the Katz School of Business, University of Pittsburgh. He has more than 30 years of experience in the printing industry. Jim started with Walsworth in 2004.
"Being associated with Walsworth gives me the opportunity to work with fantastic people who achieve great things."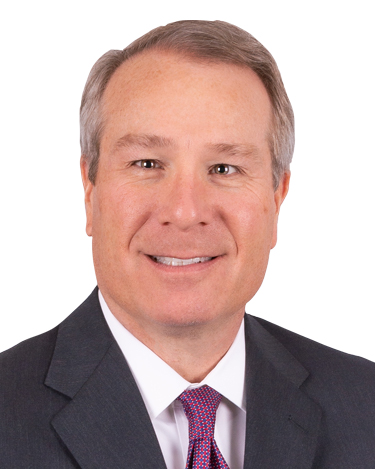 JEFF VOGEL, Chief Financial Officer
As Chief Financial Officer, Jeff Vogel oversees all financial aspects of the company, leads the company's M&A efforts, and participates in various other strategic initiatives and activities. The Finance Team regularly interacts with customers, vendors and employees.
"While the external customer and vendor interactions are critically important, I constantly remind my group that our most frequent customers are others internal to the Walsworth organization. The way that we can most impact the overall success of our company is to support the various efforts of our sales and operational teams."
Jeff grew up in the small rural community of Bowling Green, Missouri. He holds a bachelor's degree of Accountancy from the University of Missouri in Columbia and obtained his Certified Public Accountant credentials from the State of Missouri. Jeff began his professional career in the St. Louis office of Arthur Andersen.
Jeff joined Walsworth in 2004 with many years of experience in accounting, consulting and financial leadership. His community involvement includes current and past service on the Board of Directors for the Brookfield R-III School District's Board of Education, Regional Missouri Bank, the Missouri Chamber of Commerce and Industry, the Mizzou Alumni Association, and the University of Missouri School of Accountancy Advisory Board.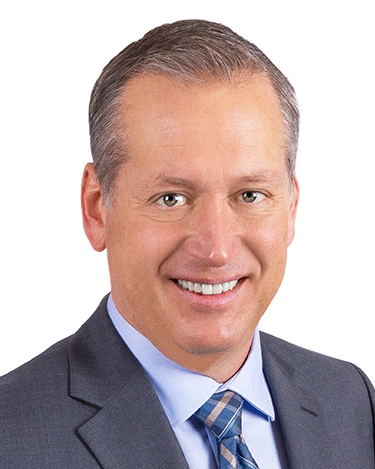 JEFF BELL, Executive Vice President, Yearbook Sales
Jeff Bell is the Executive Vice President of Sales at Walsworth, where he is responsible for growing sales in the Yearbook Division. He manages area sales managers and more than 100 sales representatives. Jeff directs additional employees from recruiting, training, event management and sales support personnel.
Jeff's sales organization maintains relationships with thousands of customers through training, project management, and inspiration. They engage with yearbook advisers, students and school administrators to achieve an extremely high customer retention rate and steady growth of new customers year over year.
Jeff grew up in Indianapolis. He holds a bachelor's degree in Visual Communication Design from Purdue University. Jeff began his career as a graphic design artist and came to Walsworth two years removed from college. He started as a sales representative and delivered more than $12 million of lifetime sales. Jeff was among the top five in new sales for multiple years, and was a five-year member of the Million Dollar Club.
"It's an honor to have spent most of my professional career in progressive sales roles at the best yearbook company in the world. Being associated with a family-owned company that puts its employees first inspires me to leverage my passion for the business and lead others to have lengthy, fulfilling careers here while contributing to our company's success."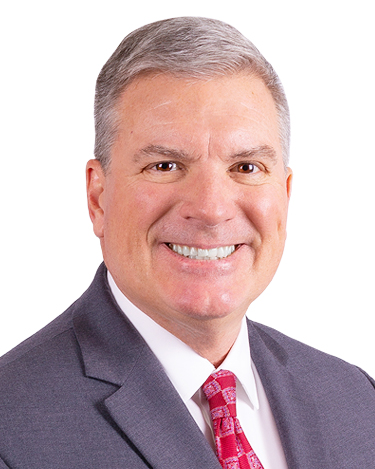 DAVID GRISA, Executive Vice President, Walsworth Commercial Sales
As the Executive Vice President of Commercial Sales, David A. Grisa leads the team that provides consultative solutions to magazine, catalog and book publishers in various market segments by evaluating their revenue and content distribution services.
David grew up in Merrill, Wisconsin. He holds a Bachelor of Science degree in Industrial Technology, with a concentration in Graphic Arts Management, from the University of Wisconsin-Stout in Menomonie, Wisconsin. He has 31 years of experience in the printing industry, and 25 years of experience in regional and national sales management roles for both privately and publicly held companies. David joined Walsworth in 2011.
"I have enjoyed the opportunity to join Walsworth and align our market strategies to the needs of our various markets and developing and training our sales organization to assist our client and prospects to meet their goals.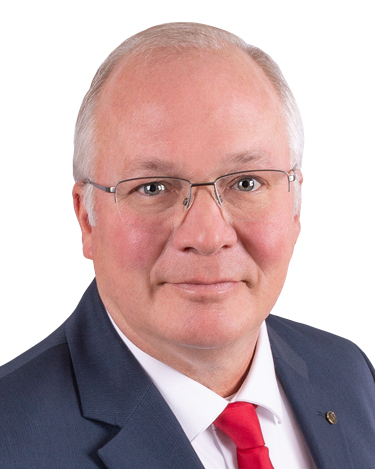 GARY O'TOOLE, Executive Vice President of Manufacturing Operations
Gary O'Toole is the Executive Vice President of Manufacturing Operations. He oversees all functions related to the plants and leads the team creating the product.
Gary grew up on a farm in Southeast Iowa. He holds a Bachelor of Arts in Business Administration with a minor in Economics and an emphasis in Management and Finance from St. Ambrose College in Davenport, Iowa.
In January 2003, Gary started at Walsworth as General Manager of the Marceline plant. He has more than 30 years of experience in Production Management in the printing industry in both yearbook and commercial trade.
"Walsworth has a strong track record of investing in technology and people. When you put the best people and the best technology together, wonderful things happen. It has been my pleasure to participate in the growth of the company for the past 18 years, and I look forward to contributing to Walsworth's continued success. It is my goal to provide a quality product safely and efficiently. The Walsworth future is bright."
Gary and his wife Wendy have been married for 39 years and have four adult children and 13 grandchildren. They enjoy spending time with their family, attending concerts and going on road trips.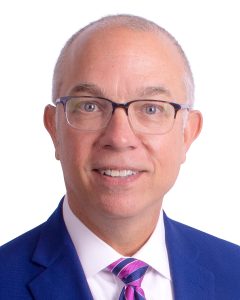 BOB PERKINS, Executive Vice President, Human Resources
As Executive Vice President of Human Resources, Bob Perkins is responsible for all human resources functions for the corporation.
Bob holds a Bachelor of Science degree in Industrial Technology with an emphasis in Graphic Arts from Truman State University in Kirksville, Missouri. He also is certified as a Senior Professional in Human Resources (SPHR) from the HR Certification Institute (HRCI).
Bob grew up in the small town of Unionville in Northern Missouri.  He has spent a large portion of his career in printing industry management in the Kansas City metro area. He worked 19 years with the Publications Group of Banta, prior to the RR Donnelley purchase and nine years in the flexible packaging industry at Plastic Packaging Technologies.
Bob joined Walsworth HR in February 2020 as the Vice President.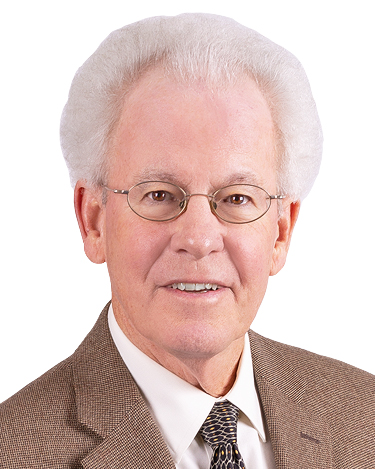 BRUCE WALKER, Dean Emeritus, Trulaske College of Business, University of Missouri-Columbia
Bruce Walker serves as an outside director for Walsworth. He served as dean of the Trulaske College of Business at the University of Missouri for 20 years. He made the transition to faculty member in 2010, serving as a professor of marketing and as co-director of the Cornell Leadership Program for high-ability undergraduates for five years.
Bruce holds an undergraduate degree in economics from Seattle University, and both an MBA and a PhD in business from the University of Colorado in Boulder, Colorado.  Prior to coming to Missouri, he was a faculty member and administrator in the business schools at the University of Kentucky and Arizona State University.
In addition to his place on the Walsworth board, Bruce serves on the boards of directors of the MIC Accelerator Fund Manager, Inc.; Centennial Investors, the angel-investing network in mid-Missouri; the Trulaske College of Business's Walker Foundation; and the University of Missouri Flagship Council. He is also on the advisory board for Spirit of '76 Fireworks and is a partner in Quartet Arizona, LLC.  Bruce and his wife, Pam, have served as volunteers with the Hagan Scholarship Foundation, which is based in Columbia.
"As a board member, I've learned more about Walsworth's unwavering commitment to both its customers and employees. I've also developed an admiration for Walsworth's top-quality leadership team. It's an honor to be associated with this successful, family-owned company."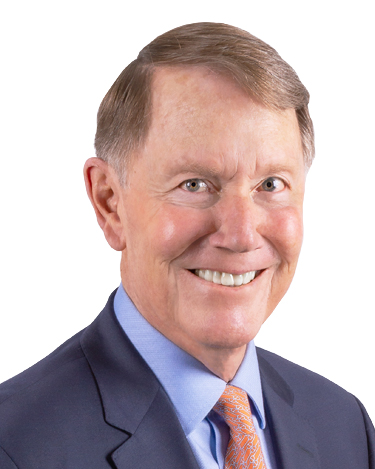 MALCOLM ASLIN, Director of LabConco, Inc.; Director of ACT Corporation, Inc.; former President and CEO, Gold Banc Corporation
Malcolm (Mick) Aslin is retired from the Aslin Group, Inc. He and Don O. Walsworth have known each other for decades. They were once business partners and have worked together on the Strategic Development Board of the University of Missouri Business School.
Mick adds an outside, independent perspective to discussion on the issues brought before ownership and management.
"For me, it is a very fulfilling role, to be part of an organization that is constantly seeking ways to better serve its customers and employees, and the communities in which it's located. Not all companies are focused on all constituencies in the same way Walsworth is, and that's always been very important to me."
Mick holds a Masters degree in Business Administration and a Bachelor of Science degree in Education from the University of Missouri in Columbia, Missouri. He has served on the Walsworth Board of Directors since 2007. He also serves on the boards of Labconco, Inc., and MRI Global, Inc.