Digital Printing
Walsworth offers digital printing to produce short runs of just one, or thousands of copies.
When customers have print needs that traditional offset presses aren't well suited for, our digital presses enable Walsworth to handle on-demand and variable data print jobs while maintaining the quality, color stability and robustness of an offset press.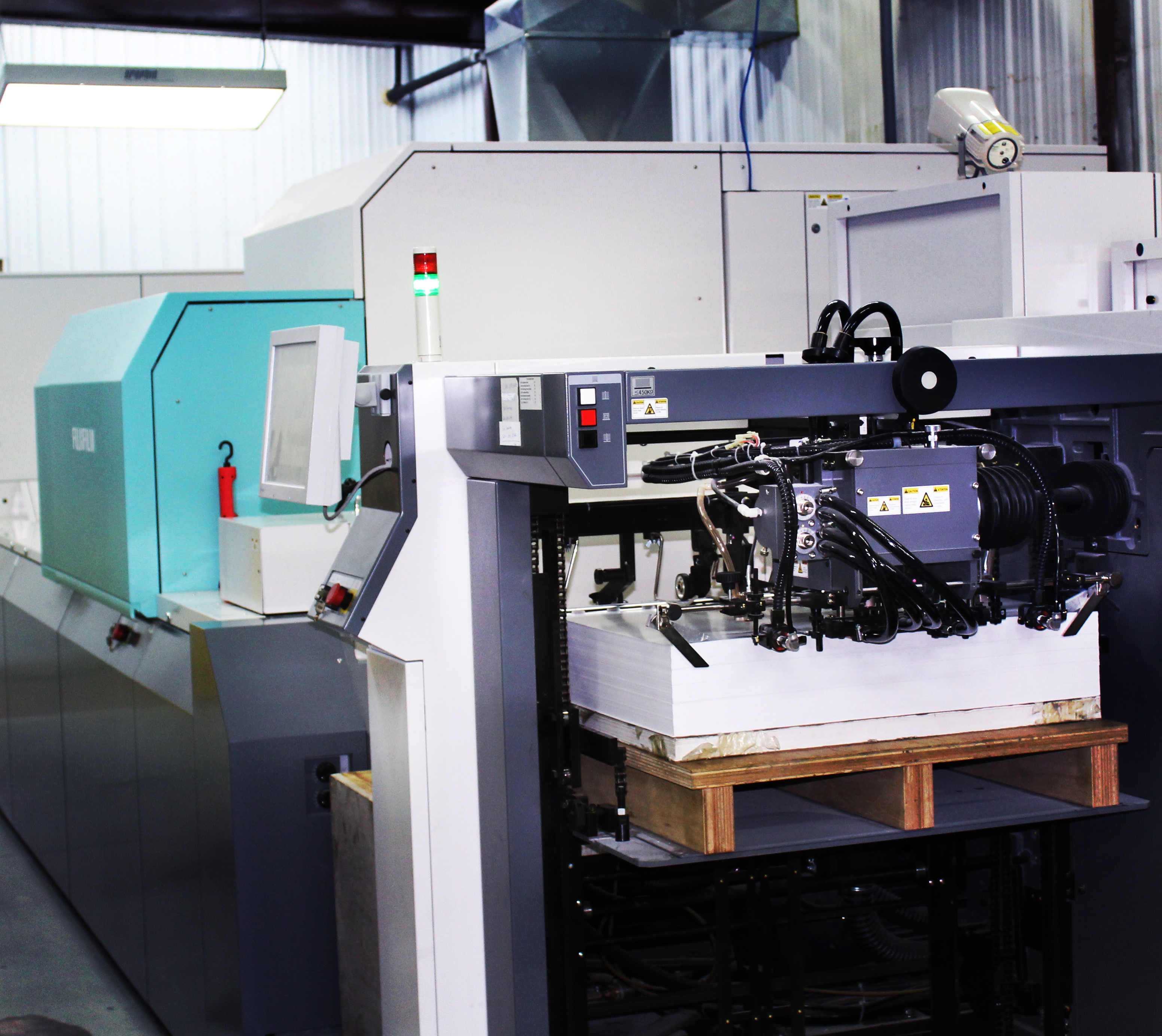 State-of-the-Art Solutions
As part of Walsworth's commitment to provide customers with state-of-the-art solutions, we recently added a Fujifilm J Press 720S to our digital pressroom. The press's print quality is monitored by a sensor that scans every sheet for inconsistencies and makes any necessary adjustments sheet by sheet in real time.
Within the first three months of service, the press logged 1.7 million impressions and helped expand our overall capacity to meet customers' need for turn-around speed.
Quick and Efficient
In addition, our sophisticated Ricoh digital printing systems answer the call by quickly and efficiently producing short‐run, customized documents. In addition, the Ricoh offers more image area than many competitive presses by featuring a large sheet size of up to 13″ x 27.5″.

Enhancing our digital capabilities are one Ricoh Pro C9210 and two Ricoh Pro C7100  full‐color digital presses. Especially important to discriminating buyers, the C9210 press provides true 2400 x 4800 dpi resolution for near‐offset image quality.
Consequently, all of our color digital presses are able to consistently reproduce clear, sharp images with the lifelike skin tones, smooth gradients and the color accuracy you need.
Variable‐data capabilities allow you to create personalized print materials within a responsive, demand‐driven environment.