Kim Poole used to work writing publications, now she guides clients through the printing process
We will be featuring the Employee Spotlight series on our websites to celebrate our amazing employees and give you a chance to get to know them better.
Kim Poole
Customer Service Department –  St. Joseph, Michigan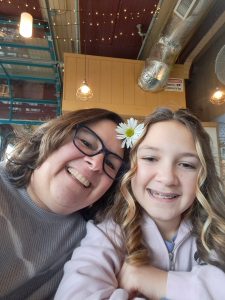 I am a customer service representative at Walsworth – St. Joseph. I had never worked in the printing industry before Walsworth, and I have been at Walsworth since November of 2018.
In my position, I help onboard new customers and work with current customers to guide them from uploading files to shipping. I also manage fulfillment for customers by placing orders and returns.
I worked at an advertising agency, and a friend recommended that I apply to Walsworth when I lost my job. I always worked on the front end of writing publications and sending to print, and now I am on the back end at Walsworth.
The coolest thing about this job is seeing the finished product. We print some really cool publications, like D&D.
If I had a personalized coffee mug at work, it would say, "Don't mess with mama bear's cubs"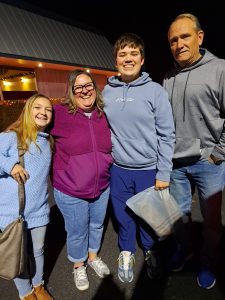 My favorite thing to do right now is to watch my son play football and baseball and my daughter play softball, do cheer and acting. I love to help with their teams.
A fun fact about me is I am a huge baseball fan and went to Detroit Tigers fantasy camp.
I have been married for 23 years. I have a 17-year-old son and a soon-to-be-13-year-old daughter. I have two, short-haired, German hunting dogs, Maggie (12) and Ellie (four).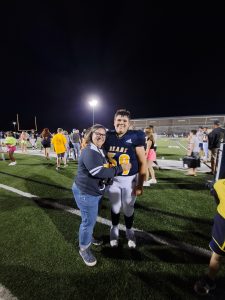 I am the company chair for United Way. I am also a cancer survivor, so I like helping different organizations raise money, like Berrien County Cancer Service & Pennies from Heaven (a friend's non-profit group for young people with cancer).
What makes me want to come to work every day is my co-workers.
One of my favorite memories at Walsworth is the great time we had at our 85th Anniversary party and mingling with other departments.
All of the improvements going on in the company make me feel like Walsworth will be around for a long time.