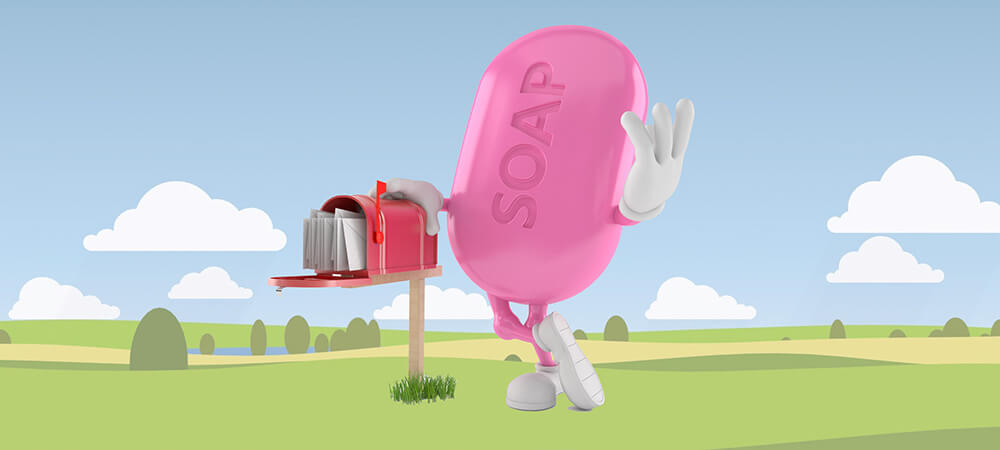 How to keep your mailing list clean AND save time and money
In 2019, the population of the United States has reached approximately 329.5 million. About 40 million of those citizens have changed or will change their home and/or business address. That's about 12 percent of Americans. It's a significant number and brings up a good reason to make sure your mailing list is clean: You'll cut costs and delivery time.
The benefits of good mailing list hygiene
Good data on your mailing list can offer real benefits for your magazine's efficient operations and profitability, according to Dan Saltzman, the mailing expert at The Ovid Bell Press. Good list hygiene "saves time because the post office does not like to deal with undeliverable or returned mail that can hold up the process of getting the product to the consumer," he says.
Saltzman adds that a clean list "saves publishers money because they can get the best discounts on postage and save on printing cost. You don't want to waste money on a product that doesn't do what it's designed to do—get in readers' hands and provide the information they're looking for."
Specifically, at least five benefits come with good mailing list hygiene:
Fewer returned pieces. Address validation cuts down on mail that can't be delivered and so is returned to sender. Reducing returned mail saves postage costs.
Better address data. Making sure the address data is correct when it's first entered is an important part of list hygiene and makes ongoing maintenance easier and more effective.
Happier customers. Your readers receive their magazine consistently, keeping your relationship with your readers strong.
Lower costs. Better postal rates and fewer wasted magazines translate directly into savings.
Faster delivery. A standardized list format, along with inclusion of ZIP + 4™ and other information can improve delivery by as much as two days.
How mailing lists get "dirty"
The problems that affect list hygiene don't have to be big. They can be as small as a wrong apartment or suite number. But Saltzman says that, often, it's simply the age of the list that's an issue. People move, and if the publication doesn't keep up with the changes, magazines don't get delivered. In essence, they're wasted paper and ink.
How do you keep mailing lists clean?
Several tools play a part in good list hygiene:
De-duping
National Change of Address (NCOA)
Coding Accuracy Support System (CASS)
De-duping is exactly what it sounds like—getting rid of duplicate addresses so you aren't sending too many magazines to the same place and wasting ink and paper.
The NCOA system offers up-to-date change of address information that can help you reduce your undeliverable mail. The system finds errors and corrects them before your magazine gets into the mailstream. The United States Postal Service requires that first-, third- and fourth-class mail be run through the NCOA system every 90 days.
CASS address processing ensures that the mailing list consists of addresses within the United States. It also:
Standardizes address formats
Corrects addresses
Updates addresses
Verifies addresses
Taken together, de-duping, NCOA and CASS provide a comprehensive approach that removes the barriers to delivering your mail in a timely manner and with the greatest accuracy possible.
How to put list hygiene tools to work
The simple solution to good list hygiene is to let the company that handles your mailing do the job. Ovid Bell Printing, for example, uses BCC Mail Manager Full Service software, an all-in-one solution designed to meet the needs of high-volume mailers.
Publishers who opt for the service know that their mailing list will be updated through the United States Post Office's NCOA records at least every 90 days. If they wish, Ovid Bell will do the updating with each mailing. The lists themselves are returned to the publishers so they can use them to correct other lists they might have for other purposes. Use of the BCC Mail Manager Full Service software helps ensure that publishers receive the best possible pre-sort of three-digit, five-digit, carrier-route postage discounts.
How to prepare your mailing list
For mailing services provided by companies like Ovid Bell Printing, there are some guidelines to follow when you prepare and send your list:
To make files smaller and protect file integrity, Zip or stuff them.
Send them in Excel spreadsheet (.xls, .xlsx) with each line in the address in a separate column. Be sure to include column headers, such as Name, Title, Address 1, Address 2, City, State, ZIP. Eliminate any columns containing extraneous information.
Comma- or tab-separated data files (.cvs, .dat, etc.) are acceptable because they should import easily into Excel if they're created correctly.
Submit a test file prior to the first mailing for processing and evaluation.
For Ovid Bell to inkjet labels, addresses can have a maximum of eight lines. The first two lines are for Postal Service use only. Each line may contain 40 characters. An additional messaging area can be located to the left or right of the label. This area may contain a maximum of six lines with 40 characters per line. For Label Aire labels, the maximum number of lines is eight with a maximum of 30 characters per line.
Maintaining a clean mailing list can be a relatively easy job as long as it's done regularly. Moreover, it's the doorway to more cost savings if you take advantage of other mailing services that depend on good list hygiene for their effectiveness. Co-mailing and other distribution methods can have a significant effect on mailing costs. In the end, the cleaner the list, the more you save, no matter how you deliver the goods.