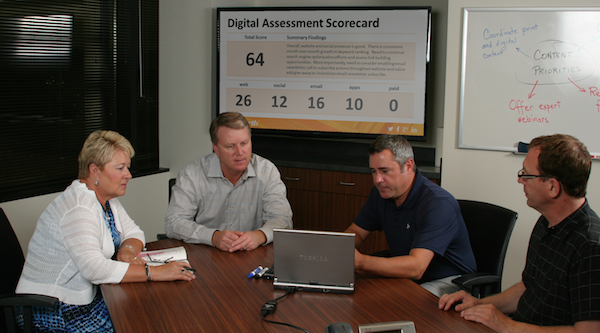 Q&A with Don Walsworth, president, Walsworth, Inc.
With printing companies closing or merging at a steady rate, it's becoming difficult to find companies that are American-owned, family-owned, experiencing growth and delivering innovative solutions.
Walsworth, however, is the exception.
Now in its third generation of ownership, Walsworth is positioning itself to continue offering value to its customers for many more years to come. Don Walsworth, president, represents the third generation and draws on his family roots to continue steering the company in a positive direction.
In this interview, Don explains how Walsworth helps customers be successful, the advantages the company offers and its goals.
Walsworth Blog: What should businesses looking for a printer know about Walsworth?
Don Walsworth: As our vision statement says, we want to help customers succeed by delivering content through print and integrated channels. First, it's important for us to continue to be a world-class printer, because that's really who we are and what we're about.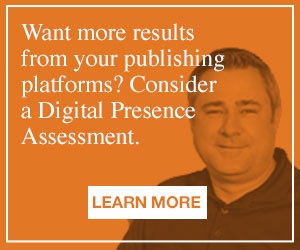 In this day and age, a lot of printers have been struggling and some have gone out of business. We, on the other hand, have been thriving and have been able to continue investing in the most state-of-the-art equipment that provides the best print quality. In this market, not many companies can say they are investing the way we have been investing.  
Second, it's important to continue to keep up on the ever-changing world that we live in, especially from a digital standpoint, and to be able to help our customers make choices and decisions that enable them to be successful.
WB: How does Walsworth help customers be successful?
DW: Our sales reps sit down with our new customers and find out exactly what their needs are, and that process continues in production meetings with them. It's just open communication and listening and asking questions, and then being there for them. A lot of those conversations lead them into wants and needs they don't even know about yet.
WB: How does Walsworth help customers determine their needs?
DW: Our customers are no longer just print buyers, they are content buyers, and they need to get their content pushed out to their constituents in different ways, through different channels. We have a digital solutions page on our website where we show our digital publishing apps, our digital presence assessment and content marketing services. These are products and services that our customers need and want right now, but don't really know how to go about getting them. We are here to be their print and digital products provider.
WB: What are the advantages for customers who work with Walsworth?
DW: We want to help their business succeed. That's not by just handing them a printed product. That's by evaluating their business and becoming a partner with them to help them to grow.
Whether our customers call on us for book printing, catalog printing or magazine printing, our digital solutions are good examples of how we help our customers grow. Our digital publishing apps, which we have been providing for almost three years, have allowed our customers to take their printed product and expand the content they push out to their customers.
With our digital presence assessment, we evaluate what they currently have and come up with a solid plan for them to grow their business using an increased digital presence. As more customers go through the assessment process, we have more prove-its to show other businesses. The assessment ties right into our content marketing services and how we can help them market their products and services through social media.
We have a lot of knowledge in the digital arena, and we can help our customers obtain their goals.
Also, what we really provide for our customers, and always have, is top-quality customer service along with great communication. We're the same company we've always been, but we have that plus with our digital solutions.
WB: How is Walsworth working to attract new business?
DW: We are trying to gain customers through our digital assessments. But mainly it's still the old-fashioned way of sales reps building relationships with prospects and customers. And we've seen a big surge recently in increased business with our current customers. Most of our customers print different materials with a lot of different printers. Where we used to do $200,000 worth of offset printing for a customer, we may now be doing $300,000 or $400,000. And that's because they are seeing us as a valuable resource, not just in printing but adding value to their overall business.
WB: What should people know about the company culture?
DW: Our culture is a very helpful, very teamwork-type culture. Our people want everyone to succeed and are willing to help to that end. Walsworth is going to be around, and for most employees it's not a short gig. It's a long-term employment, and with that I think people view working here differently. Their attitude is: let's help each other and make sure we succeed now for the future.
WB: What feedback have you received that you are most proud of?
DW: When I look at surveys or I get notes or emails from customers, I'm most proud when they talk about our people and how well they helped them. And I'm proud of how well our employees solve problems. That's what sets us apart – our people. Our people really do make a difference. And I get that type of feedback all the time, and typically it's not only that the product looks great, but it's always about the good experience our people provide while getting that product out.