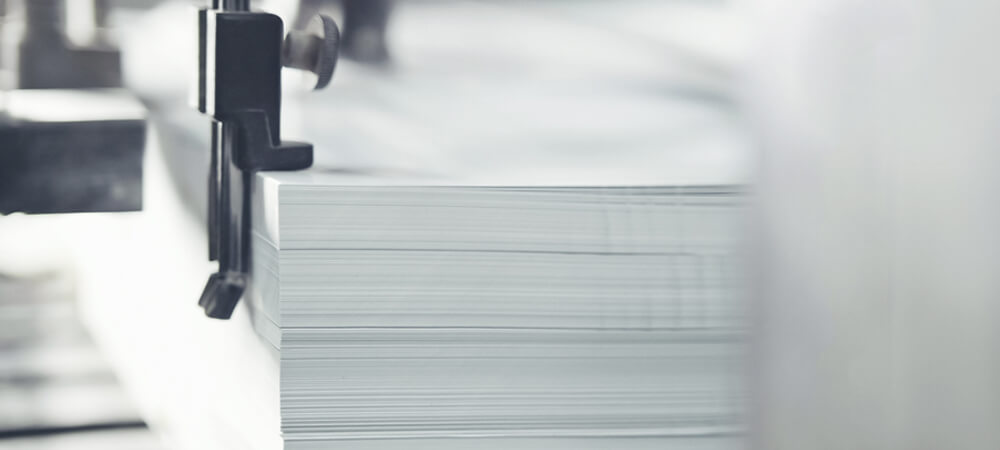 Why and how to help your advertisers with their marketing
More magazine publishers every day are discovering that advertisers want and need more from them than ads. They need the strategic thinking that only publishers have the knowledge and experience to provide.
"We are in the next phase of evolution in marketing and publishing," according to Omeda, a company specializing in gathering and segmenting audiences for media companies.  Omeda concludes that, to generate revenue, publishers "have the business structure set up and the capabilities needed to effectively target the right audience at the right time" and they should partner with advertisers to add value.
So how can you, as a publisher, add value—and income—to the advertising services your deliver?
First, there's the data
Scattershot marketing is on its way out. Today's word is "targeting." Fortunately, you have a leg up on the targeting process, and you can offer your advantage to your advertisers.
Omeda states the case succinctly: publishers can help advertisers target specific readers using their own databases and the advertiser's criteria. As advertisers and publishers focus increasingly on niche markets to keep costs down and customer response up, detailed and accurate information about the people who might buy their product or service becomes more valuable.
Then there's building relationships
It can be argued that marketing is a conversation, a way to establish connections that become mutually beneficial relationships. This process, writes Greg Brown at Hubspot, involves "curation." Basically, Brown says, curation gives "advertisers and audiences more of what they both want." And what do they both want? Connections. In other words, relationships.
As an example, Brown cites T Brand Studio, a project undertaken by the New York Times that has seen considerable success by helping "advertisers build powerful, lasting, and memorable bonds with their audiences" by supplying strong custom content carrying the advertiser's brand.
The tactics might vary from publisher to publisher, but the strategy remains consistent. You can:
Help your advertisers identify their target audience
Provide the means to deliver what that audience wants
Build revenue for your advertisers through the target audience
Increase revenue for your magazine through higher levels of advertiser participation
It's a relationship where everybody wins—audience, advertiser and publisher.
Ad diversity and segmentation
As already noted, helping advertisers with their marketing extends far beyond offering online or print ad space.  As Brown says, publishers "have infinite resources at their disposal: content and audiences are valuable building blocks."
Beyond the content and audiences publishers can deliver, advertisers can benefit from a variety of tactics, including:
Sponsoring webinars to educate target audiences
Magazine-sponsored conferences and events
Social media support
Branded content that offers information readers want
In today's highly competitive environment, where publishers and advertisers vie for an audience, the more powerful the impact you can make on readers the better. The key is to do much more than toss out an advertiser's name and a generic message.
Segmentation, based on all the data you have about your readers, allows you to give your advertisers an invaluable targeting tool. With your help, they can tailor their message to smaller "sub-audiences" who are far more likely to respond to it. Segmentation creates efficiency, and more efficiency translates into increased profitability. In the meantime, you develop a new revenue stream by providing the data and other services.
Overcome ad blocking
Why should advertisers appear in your online edition if their ads will be blocked and never reach readers? Ad-blocking software allows more people every year to avoid what they consider bothersome or intrusive messages, and some advertisers are reducing their participation as a result.
Greg Brown suggests that the solution is not to fight the software but, rather, help readers gain the control they want. If this sounds counterintuitive, it is. But sometimes it's not a good idea to go with intuition.
You should ask yourself why your readers opt for ad-blocking. "Take a step back to figure out why your audiences might be using ad blocking software," Brown writes. "Are your banner ads too obtrusive? Are marketing messages irrelevant? Take the time to uncover the 'story behind the story' by digging into these questions."
Helping your advertisers tailor their marketing messages to make them attractive and relevant to the audience could go a long way toward making ad blocking irrelevant. The idea isn't to stop ads from appearing but, instead, to find a way to make them as valuable as other content.
Brown offers several resources to help you tackle the ad-blocking challenge:
Rely on performance, not history
Sarah Sluis quotes Eric Zinczenko, CEO of Bonnier Corp., who spoke during the American Magazine Media Conference in 2018: "Gone are the days of leading with how iconic or old your brands are in today's performance-based environment."
She also cites American Interest Media President and CEO Andres Clurman as saying, "There is a disconnect between what [marketers} think and feel [about the magazine experience] and . . . the KPIs and marketing science."
In other words, your history as a highly respected publication is less important to advertisers than their key performance indicators. Appearing in an iconic magazine is no longer a vanity move. It has to pay off in profits.