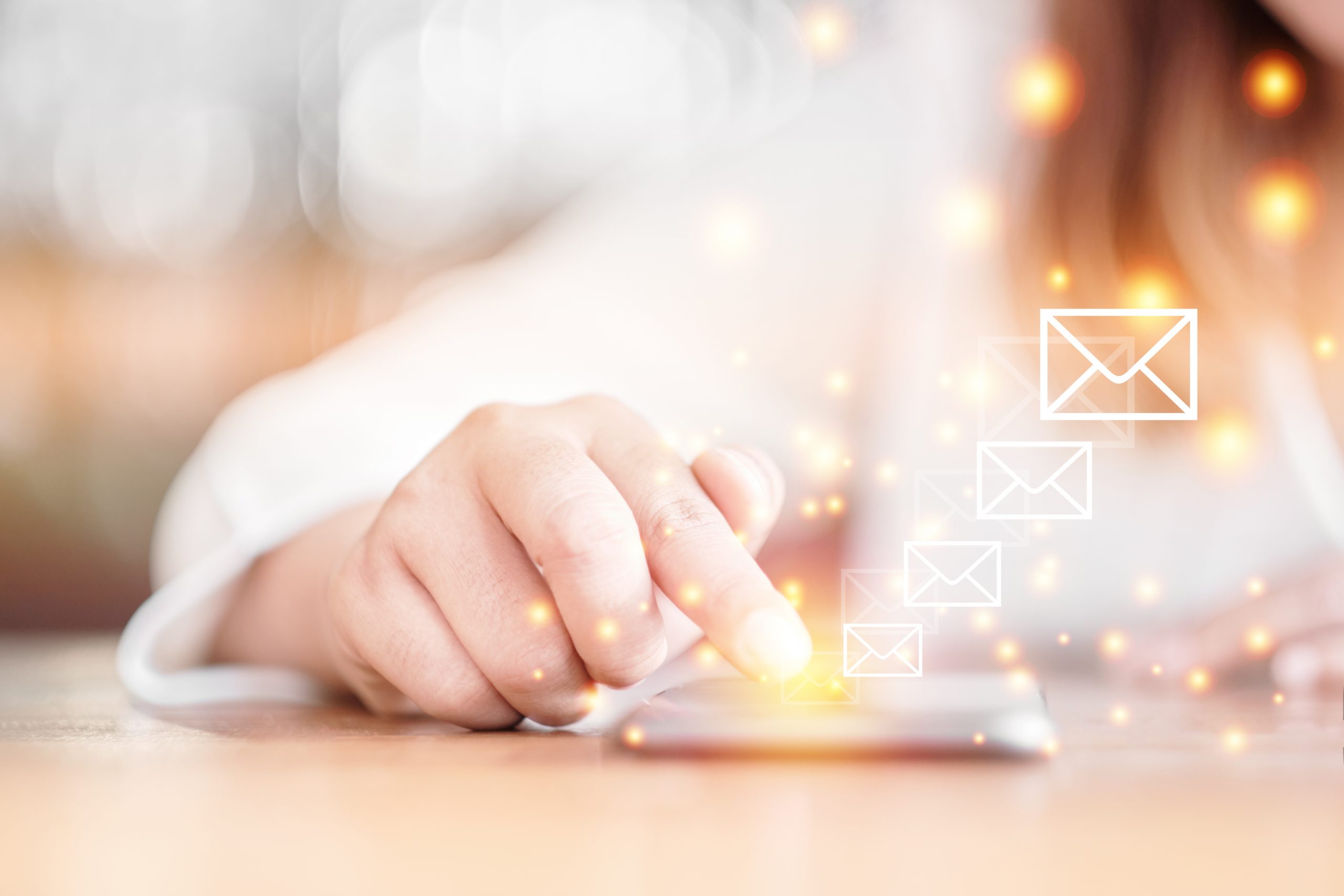 Writing Effective Marketing Emails
Email marketing has immense power when it comes to nurturing leads and building sales relationships. However, that power is only realized if your audience actually opens the email.
There's so much more that goes into email marketing beyond the text itself. Conceptualizing the campaign and building your contact lists are challenges in their own right. But all that effort is wasted if your emails aren't getting opened. That's where optimizing the text and subject line is so important.
These days, it's harder to generate engagement through digital channels such as email marketing due to pandemic-related digital fatigue. At the same time, your audience has never been more connected to their inboxes. There's still plenty of value to derive from email marketing campaigns, so long as your emails are written in a way that engages, interests and excites.
Every email campaign or one-off marketing message has their own purposes and goals. But there are universal principles to email marketing every email should follow. Your emails and campaigns have different functions, but when it comes to copy, they should all adhere to the same principles.
Before you launch an email campaign, it's important to set goals based on key performance indicators such as open rate, click through rate and bounce rate. Look at all the data compiled from previous campaigns to set a standard. There are also some baselines out there to help gauge your success. Conduct some research related to your specific industry about the ideal click through, open and bounce rates. Many email marketing services offer data that go way beyond the basics, such as tracking which parts of your email are getting clicks and how long they spend reading it. Leverage this data to improve the success of future campaigns.
A note on A/B Testing
A/B testing entails sending the same email to two different groups with one variation. The variation could be anything from content to subject line to timing, but it should only be one variable. The goal is to find out which variation works best.  A/B testing is a beneficial way to find out what works for your audience. It's especially a good idea to incorporate A/B testing into your campaigns if you haven't previously sent many marketing emails to your audience.
Follow the Three Cs for Body Copy
When writing your marketing emails, keep these three Cs in mind: Be concise, be conversational and build toward a call to action (CTA). All rules are made to be broken, but these principles provide a foundation for writing your marketing emails.
Be Concise: Don't pack a plethora of sales pitches into one email. Establish the problem your target audience faces, show why your product or service solves it and then move to your call to action. Your audience is likely skimming the email anyway — make it easy for them to get through it. Your subject line should also be short. But short isn't synonymous with bland. Use strong verbs and vivid descriptors to make them stand out. You can do the same with bold, underlined or italicized text. Remember, you're not the only one trying to catch their eye. Think outside the box to capture their attention.
Be Conversational: Your messaging must be as conversational as it is concise. Emails are an intimate way to engage your audience; it's essentially a one-on-one conversation with your audience. The tone should reflect that. Unless it's for effect, maintain a straightforward and conversational tone throughout your email. Would you shout at a potential customer in person? Then maybe refrain from excessive use of the caps lock key. In this same sense, it's best to avoid long-winded monologues and complex sentences. Break up any paragraphs more than three lines long.
Build in a Call to Action: It doesn't matter how successful your messaging is if it doesn't push your audience toward taking a specific action. Whether it's to take advantage of a time-sensitive sale, speak with a sales representative or read a blog, every email you write should build toward a specific action. This often comes at the end of the email, though you may even consider inserting your call to action into your subject line to boost opens. The best CTA's create urgency — though not every single one necessarily should.
Rules are made to be broken, and that's no different when it comes to email marketing. Some of the most compelling copy completely breaks the mold. While this can be effective on occasion, the one rule to generally adhere to is consistency. From timing to voice and visuals, consistency is important for your brand. Erratic messaging or marketing emails that are all over the place might do more harm than good, and they make it impossible to create contrast when you want to change things up.