Amanda Reynolds
Yearbook Sales Rep – East Bay Area, California
At Walsworth, I am a yearbook sales representative. I enjoy partnering with my local schools in the East Bay Area, California, to help them reach their publication goals.
Day to day, I love meeting new school personnel to expand my business. I get the opportunity to teach my local community about Walsworth and our rich family history. I work with teachers, staff and amazing students each day to produce the best yearbook they can. I help with anything from marketing to design to writing. Toward the end of all that, I then get to celebrate all the hard work a year-long project has produced with each of my schools.
I have worked in the printing industry with schools for 20 years and am so happy I found myself here at Walsworth this past year. I am so pleased with the move I have made to Walsworth and am excited to spend my next 20 years here.
What I love most about my job is getting to do what I am passionate about each day.
The family-oriented feel and integrity-rich community were two of the main reasons that brought me to Walsworth.
Walsworth has brought such a wonderful opportunity of growing my business to the capacity I have always wanted. The work-life balance I have here is what I have wanted for so long and has made a huge impact on my family in the most positive way. I am so grateful.
I am the lucky mother to Delilah, almost nine years old. She is gorgeous, loving, caring and hilarious. We have a 14-year-old pug named Chyna and I have been with my partner, Chris, for 15 years.
A fun fact about me is I can blow bubbles out of my eyes.
If I had a personalized coffee mug at work, it would say "Libra: The Hopeless Romantic; The Genuine Giver; Sociable and Passionate; Fashionable and Classy; The woman who never settles for less and is always striving for more; The woman who hustles like a man; The woman who will always make sure her children, family and lover are good first; The woman who will leave such a huge impact in your life making her hard to forget."
When I'm not at work, I love to sing, have dance parties and go outdoors. We skateboard and we love the water.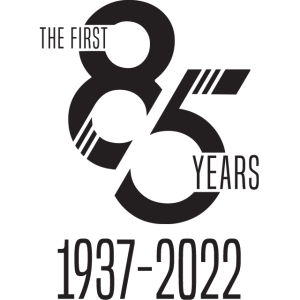 For the rest of this year, Walsworth will be featuring an Employee Spotlight series on its websites as part of the company's celebration of its 85th anniversary. Walsworth's people are our most important resource and the Employee Spotlights will give you a chance to get to know them better.