Brooke Renna Pang
Yearbook Sales Representative – Northern California 
At Walsworth, I am a yearbook sales representative in Northern California. I go from San Francisco up to the Oregon border! As a yearbook rep, I get to do all of the things I love on a daily basis. I get to interact with students and teach them everything there is to love about yearbook, from design and photography to marketing and sales!
My day-to-day work is everchanging! That is one thing I love most about this job. Every day is slightly different. Sometimes I drive just 10 minutes down the road to teach a cell phone photography session, whereas the next day I may be driving three hours to do Online Design demos. On top of that, I am constantly learning. I love getting to go to conventions and training to learn the latest in graphic design, Photoshop and things that we use internally like Salesforce.
I was hired by Walsworth in December of 2015 and officially started training in January of 2016. This was my first official job out of college. Before that, I was on yearbook staff from 6th grade through college, did newspaper all four years of college and did an internship at San Diego Magazine.
I was lucky to have kept in touch with my high school yearbook rep Monica Loera, who upon my graduation asked if I still loved yearbook. My answer was quick, "Well duh, of course I still love yearbook." The rest is history. She let me know about the mobile rep position that was open to which I applied and was placed first in West Virginia for six months, followed by the East Bay in Northern California for four months, then San Diego for seven months, before finding my permanent territory in the North Bay in Northern California.
One of my favorite things I get to do at work is getting to see the moment a student's lightbulb moment happens and being able to inspire and direct them on how to achieve their goals and ideas. Also, I love to see the yearbook staff members' faces when they open up that first box in May! There is truly something special about holding something you've been working on for so long!
If I had a personalized coffee mug at work, it would say "The Yearbook Lifer! :)" (it's my Instagram handle)
I love knowing I am making a difference in the lives of the students and advisers I work with. It may sound cheesy, but my goal is to make their lives easier and hope they'll LOVE yearbook just as much as I do. One of the best parts about working at Walsworth is all of the friends you get to meet along the way. Last October, I got to visit Brookfield, not for work, but for my CSR Damon Stephens' wedding! I danced the night away with computer support, customer service, cover prep, etc. It was so much fun!
Some fun facts about me are I played rugby in college and was a hooker and flanker, and I used to box and was a Silver Gloves Regional Champion. When I go on vacations, I bring my wedding dress along and take pictures in front of tourist spots. Also, I LOVE ice cream, and the weirdest (and probably grossest) flavor I've ever had was Cheddar Goldfish.
My family is essential. Without them, I definitely would not survive deadline seasons. My mom and husband know how to do a lot of the basics in Online Design and can help out with the little things.
My husband and I will be celebrating three years of marriage in October. Part of my vows included a nod to deadline season (haha).
We have three animals – two cats and one dog. The cats – Arya and Hound (named after Game of Thrones characters) – were my husband's before I met him, and our dog – Aaarrrgghh!!! (named after a Trollhunters character) – we adopted last year. All three are my unofficial coworkers and have made plenty of appearances on Zoom meetings.
When I'm not working, I love traveling. One of the upsides of this job is that I always get to go to different areas. I'm lucky my territory includes the California coast and the Redwood forests, so I am constantly traveling through beautiful parts of our country.
Besides traveling, my husband and I like to build LEGO and play video games! Over the summer, I will finally be building the LEGO sets I've gotten this last year – Diagon Alley, the typewriter, orchid and fossils! My favorite set currently is the flower bouquet I have as my dining room center piece.
Walsworth allows me to live the life I want! Being a sales rep and working the typical school hours allows me to be able to make my own schedule while doing something I actually enjoy, all the while earning an income that helps contribute to my family's success.
I like to volunteer at a local farm near our home. They have sheep, goats and two cows! My husband and I helped build them a greenhouse last summer.
When I was in high school, I got the opportunity to visit the plant with my then yearbook rep Monica Loera! It was pretty incredible to see what all goes into producing a yearbook, from the proofreading to the plate making to casing in. I even got to meet Don Sr. on that trip! When I was officially hired on as a mobile rep, part of our training involves visiting the plant, doing a tour, and meeting the people we'll be communicating with. It was so fun to be able to see Kathy McCollum, my CSR from when I was in high school, and to now be her coworker. It really was coming full circle 🙂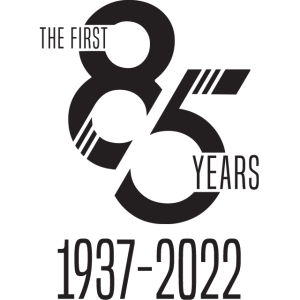 Our Employee Spotlight series was created for this 85th anniversary year to tell the unique stories of our employees and celebrate the difference they make at Walsworth and in their communities. Each Employee Spotlight celebrates the heart of our business: people. The people who build strong relationships, support their communities and make Walsworth a wonderful place to be.