Chase McPherson
Accounting Department – Marceline, Missouri
At Walsworth, I'm the Assistant Controller. I help record the company's financial transactions and produce financial statements.
In simple terms, I monitor incoming and outgoing money, make journal entries to record transactions and prepare the financial statements for Walsworth.
I recently joined the Walsworth team. I was hired in January to my current position.
I was attracted to Walsworth for the incredible learning opportunity, for the chance to learn and work with several experienced accountants, the opportunities for advancement and the college reimbursement program.
What I enjoy most about my job are the challenges of corporate accounting, like preparing the budget and producing financial statements. It is challenging at times and I learn a lot along the way. Something I enjoy in my position is working through the budget preparation process.
If I had a personalized coffee mug at work, it would probably say "Please hold." I tend to say it a lot when I'm talking to someone in the middle of conversations.
A fun fact about me is I'm going back to school to earn my master's degree in accounting.
I have two dogs— a golden doodle named Gemma and a labradoodle named Lily.
When I'm not at work, I enjoy going to sporting events and watching the Royals and the Chiefs. I hunt and fish whenever I get the chance.
I chose to start working at Walsworth for many reasons. Learning from Cassie Moore, Randy Fay and Jeff Vogel has been fun, challenging and rewarding. I know what I learn from them will help me progress in my career. Working at Walsworth has given me the opportunity to go back to school to earn my master's degree in accounting. Walsworth has a generous college reimbursement program that I am thankful to have taken advantage of.
I remember starting and thinking the north plant (Walsworth's Corporate Office) was kind of a maze. Cassie Moore has helped me become acquainted with the company very quickly.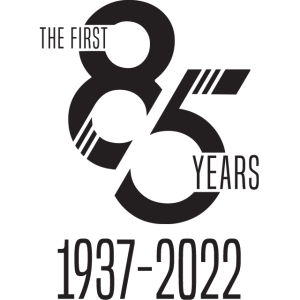 For the rest of this year, Walsworth will be featuring an Employee Spotlight series on its websites as part of the company's celebration of its 85th anniversary. Walsworth's people are our most important resource and the Employee Spotlights will give you a chance to get to know them better.