Kevin Pfaff
Finishing Department – Ripon, Wisconsin 
I am semi-retired and work on a part-time basis, so I typically work two days a week. I do document control for standard work, visual aids, training documents, and standard operating procedure documents for the finishing department. I also perform necessary repairs and maintenance on our 5120 Scitex/Kodak Print systems. I also do limited Inkjet training upon request.
In my day-to-day work, I plan my day after reviewing emails for downtime associated with printers. My supervisor may have some additional tasks that require completion. Often times standard work may need to be revised as well. If training is scheduled, I prepare for the training beforehand. I enjoy what I do and am pleased to help with any and all that is asked of me.
I started working in the printing industry on March 19th, 1987.
Before starting at Walworth – Ripon, I was an automobile mechanic for nine years and a truck driver for two years.
I was asked by a supervisor if I would be interested in learning how to operate a saddle stitch binder. Trust me when I say I had no idea what one of these was. I agreed to give it a go and two days later started at Walsworth – Ripon. Within a few days, I was training to run the recently purchased Harris 750 saddle binder. After the 750 came the Harris 855. After a short stay on that machine, I became an Inkjet Crew Leader. Times changed, and I began training on a newly purchased Prima saddle bind line. Shortly thereafter, we acquired Sells Printing along with an older Harris saddle binder that I was tasked with getting back in shape and up into production. Boy was that a challenge! It never did produce as we hoped and it was soon replaced with another Prima binding line. Sometime in late November 2019, I decided to go into semi-retirement and began in the position I have now.
I absolutely enjoy repairing and or taking care of our 5120 printers. I also enjoy the interaction with employees as I work on standard work documents and or visual aids knowing full well these are in their best interest as long as used as they are designed. Because of this interaction, I do my best to make each document as user-friendly as possible. Training employees also is very rewarding knowing full well the information passed along will be used to better themselves as well as the company.
If I had a personalized coffee mug at work, it would say "Fueled by fishing"
I only come once or twice a week, but knowing that I am helping by what I do makes me want to come to work when I do. I look forward to my time here and working with the employees as needed.
A fun fact about me is that my passion is trout fishing and my 1963 Dodge. Trout fishing gets me where I need and want to be when outdoors. Trout are a bonus but typically find their way into my creel. My Dodge keeps me busy massaging the paint, polishing the wheels and making the engine roar. It's old, but so am I now.
I have a 32-year-old son (Josh) living in Green Bay quite close to Lambeau Field. Makes for nice parking. My dad is still alive at 92 years old. Mom left us in 2018 at 85. The only pets I have are all the birds, squirrels, chipmunks, rabbits and deer I feed in my backyard.
When I'm not at work, I enjoy preparing great food as well as dining out. I love to go trout fishing, pan fishing, night fishing, ice fishing, shed hunting, crossbow hunting and golf ball hunting. I am passionate about vintage cars, and enjoy yard work, feeding birds, interior decorating, fine art, limited taxidermy, ducks, antler repair, antler mounts, mounted fish restoration and antique military guns.
I was fortunate enough to be able to semi-retire early as I put plenty away early in my printing career at Walsworth – Ripon. I cannot stress enough for all to do the same as best possible. Always pay yourself at least 10% before you pay the bills.
In my community, I was a charter member of the Adult Advisor group for Ripon High School Outdoors Club. As a group, we strive to provide outdoor-related experiences to youth that they may not otherwise have. We also help them to become stewards of the outdoors by providing guidance through the experiences provided, at no charge to them.
Some favorite memories I have here were the Christmas parties we had. They were always great fun. The Timber Rattler Game was a blast as well. I always enjoy seeing and training new faces working on new machines.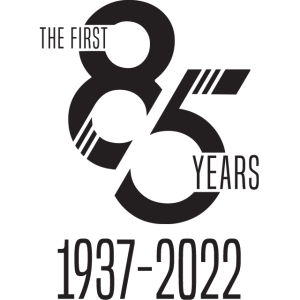 For the rest of this year, Walsworth will be featuring an Employee Spotlight series on its websites as part of the company's celebration of its 85th anniversary. Walsworth's people are our most important resource and the Employee Spotlights will give you a chance to get to know them better.