Nancy Bulen
Premedia Department — Marceline, Missouri
At Walsworth, I am a lead in Premedia. Premedia handles preflighting and imposing commercial customers' PDFs among other things. We are responsible for getting each component of the job to its next destination, which includes sending files to the digital press and CTP, dies ordered and positives sent to the cover department, files set up for outside vendors, folding dummies to the folders, etc. We also handle any odd size yearbook pages that cannot be automated, check yearbook cover files before releasing to CTP, and yearbook work-and-turns. I have only been in premedia for a couple years and there is always something new to learn.
I started working for Walsworth in 1990 doing yearbook work in the black-and-white department doing close register work for five years, switched to four-color cottage work for five years and then came back in plant when cottage work was phased out. I then worked in the desktop department for 20 years. I switched to premedia almost two years ago.
I have always liked books in general. It has been interesting seeing all that goes into different yearbooks and other publications.
If I had a personalized coffee mug at work, it would say "Ask me about my animals!"
What I like about my job is the paycheck, but it's more than that. I enjoy the constant learning to be able to do my job the best I can, and helping others understand and do their jobs.
A fun fact about me is at one time, I wanted to work at someplace like Sea World and train orcas.
I have three sons and five grandchildren. Pets? Just a few! I have two dogs, three cats, a few chickens, a sugar glider, two ferrets, two gerbils, one guinea pig, one hamster AND I raise three breeds of rabbits. Did I mention I like animals? I love spending time with my boyfriend and really enjoy when the band he is in plays somewhere. I video and take pictures for them.
I belong to New Covenant Church of Christ in Marceline. The other members there are family to me and we do a lot of things together. I love traveling and seeing things I have never seen before. My travels amount to short day trips, mostly into Iowa. I discovered the Freedom Rocks by accident and I am determined to visit each one. I have seen two out of the three in Missouri and 46 out of the 101 in Iowa. There's one in every county in Iowa, plus two extras. They are amazing and I recommend everyone to see at least a few of them.
A favorite memory I have at Walsworth was the baby shower given to me by my coworkers. I have never been so surprised. They pulled it off without me suspecting a thing.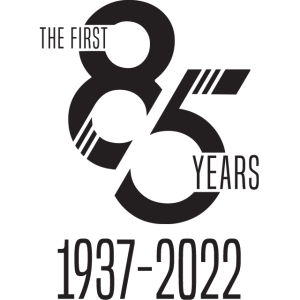 Our Employee Spotlight series was created for this 85th anniversary year to tell the unique stories of our people and celebrate the difference they make at Walsworth and in their communities.