Paula McCollum
Estimating Department – Marceline, Missouri 
At Walsworth, I am the pricing analyst for the estimating department in Marceline. I take care of updating price scales and the estimating Excel tool we use. I work with Fulton renewals and do weekly, monthly, quarterly and yearly reports. I also review and assign Fulton quotes to the estimators and have worked on government sales quotes. I often work with sales to see what it would take to match or beat competitor quotes to be reviewed by the estimating managers. I work on a computer pretty much all day long, mainly with numbers and assigning quotes, answering questions and working on reports.
What I love most about my job is just getting to work with my manager and coworkers to help out the customers as best I can. Each day, something different happens and needs figuring out to work best for the customer and company. Each challenge helps my printing knowledge grow.
I have been with Walsworth for 37 years! I started here in January of 1985 in the paste-up department and have worked several departments since, including layout, opti-copy and desktop, and I have helped throughout those years at the south Marceline plant in bindery and cover departments. I worked in estimating and now I work as a pricing analyst.
Both of my older sisters worked here when I graduated high school and I had a few other jobs before starting here. I saw that my sisters had good jobs, so I decided to join them with working at Walsworth. Nothing in particular attracted me to the printing industry, I really just wanted just a good place to work that was close to home.
If I had a personalized coffee mug at work, it would say "Always be kind" for most of the days at work. Life is not always kind and sometimes it causes us not to be on our best behavior.
I enjoy coming to work each day because I love being with co-workers and appreciate the support we give each other during rough times in our lives.
I live by myself and have three dogs that keep me busy. I have a daughter and son-in-law who live nearby, and they have two children (I love being their grandma), and I have a son and his girlfriend that live away from here who I don't get to see as much, but I love when they are home and I enjoy going to see them.
When I'm not at work, I enjoy going to church, bowling, hot air balloon chasing and lounging at the pool. I love spending time with my dogs, my kids and grandkids every chance I get.
I support the community chest every year and help deliver Christmas baskets with the Elks. I also help put on the Pershing balloon derby, and I like to support the local shopping places.
For me, Walsworth has provided me the funds to have a roof over my head, a car and health insurance that I am very thankful for since I was diagnosed with breast cancer in September of 2021. I had to have surgery and radiation and the support from Walsworth while I was off work meant I did not have to worry about my job while I was off work.
Walsworth has jobs available for anyone that wants to work and a person can make a career here if you would want to. I would say that I am on my way with 37 years so far. They do things to support both Marceline and Brookfield communities to do improvements in the towns.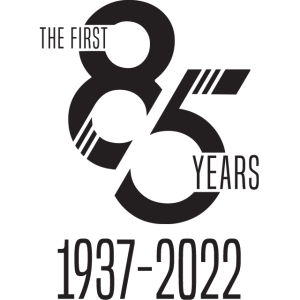 Our Employee Spotlight series was created for this 85th anniversary year to tell the unique stories of our employees and celebrate the difference they make at Walsworth and in their communities. Each Employee Spotlight celebrates the heart of our business: people. The people who build strong relationships, support their communities and make Walsworth a wonderful place to be.