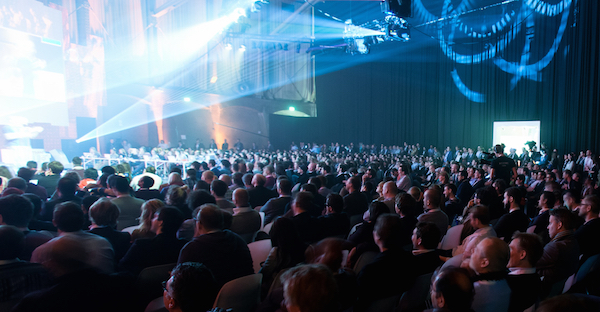 10 Ways Association Events Are Improving
Associations that hold member conference meetings are always looking for ways to improve their events and better engage their membership. After all, these conferences typically play an important role in fulfilling an association's mission. And, conferences can be an effective way to keep members engaged and energized.
An article by Association Adviser's Hank Berkowitz reviews improvements that have made conferences more valuable both for host associations and participants. Many of these improvements relate to the impacts of streaming technology to make conference content available, and to social media to keep the conversation going even after the event is done.
Another theme in Berkowitz's article is what attendees bring to the event individually. He would like everyone to consider the networking opportunity available to them at conference events.
Look for additional tips for ensuring your even is valuable for attendees in Sarah Sain's Association Adviser article, Are You Engaging Your Meeting Participants? And check out Salary.com's 12 Foolproof Ways to Network During a Conference for tips on making the next event you attend even more valuable for you.
The Power of Live Events (and Shuttle Buses)
As a triathlete and former marathon runner, I have a hard time rationalizing the shuttle bus when the walk between my hotel and the convention center is often faster and more pleasant when it's nice weather outside and heavy traffic on the streets. But nine times out of 10, the shuttle ends up being worth the wait.
I'm not the most outgoing person in the world, but even when cabs are plentiful, I patiently wait in line for the shuttle, squeeze into a cramped seat with a random stranger and try not to spill my coffee on them or all the tchotchkes and brochures out of my over-stuffed tote bag. Why? Because the person sitting next to me could be the most powerful new connection I make all week. As rock legend Steven Tyler is fond of saying, "Life's a journey, not a destination."
Click here to read the rest of Berkowitz's article.