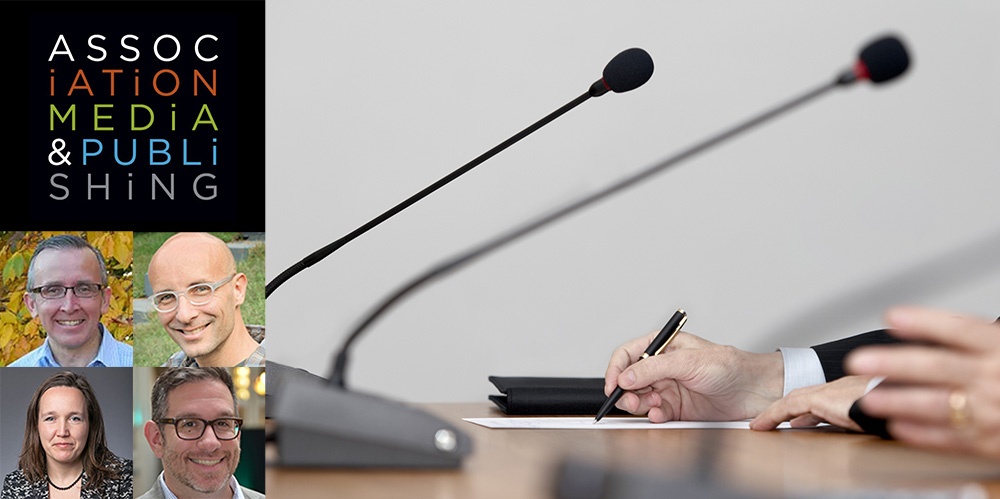 A Forum to Address the Unique Needs of Associations
The thousands of associations across North America serve a wide variety of members and have many different missions as they serve those members. Despite their differences, these associations face many of the same core challenges like recruitment, engagement and retention to name a few.
Association Media and Publishing (AM&P) recognizes the special needs that unite these diverse organizations, and their Lunch & Learn Series provides associations with a platform to ask questions and learn from fellow association leaders.
The Panelists
A recent Lunch & Learn in Washington, D.C., sponsored by Walsworth, focused on digital content challenges for associations and followed an AMA format – short for Ask Me Anything, popularized in online forums like Reddit.
John Bond, with Riverwinds Consulting, served as moderator. The three distinguished panelists were Joe Vallina, with the American Nurses Association, Larry H. Hoffer, with the Woodworking Machinery Industry Association, and Dr. Bibiana Campos Seijo, with the American Chemical Society.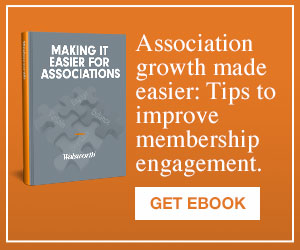 Their discussion with attendees spanned many themes related to digital publishing, and the panelists discussed the significant changes that are taking place with content distribution.
One key takeaway from the session: The days of writing for one content distribution channel are gone. Now, associations must think from the start how to disseminate information over many channels simultaneously so they're not defined or limited by a single channel.
Developing a Content Plan
The panelists and moderator dove deeper into planning content. One important component to the plan is knowing what members want. What engages them?
The panelists discussed what's working for their associations, and naturally, being very different associations, they shared unique examples of what engages their respective members.
Members of the American Chemical Society find the group's Molecule of the Week engaging.
The Woodworking Machinery Industry Association found their Educational Foundation really resonated with members.
The American Nurses Association found their members have really enjoyed participating in and uploading photos for their #fitnursefriday5K program.
Panelists also advised attendees to take industry trends and professional certifications into account. These are indicators and drivers of member interests.
Defining a Distribution Strategy
The panelists had some easy-to-implement suggestions for their online publishing strategy. For starters, they recommended re-purposing older content to drive web views to newer content. For associations looking to add content distribution channels, panelists suggested podcasts and video as engaging and relatively inexpensive options.
The panel recommended consideration of using paywalls to monetize prime content as long as this method aligned with an association's mission and content offerings.
Lastly, the panel pointed out that, while many associations intend to make use of personalization, most have yet to implement it. They're convinced associations can use personalization to deliver content tailored to an individual member's areas of interest. It boils down to a few steps: look at viewing behaviors, discern trends, develop personas that encapsulate these trends, and deliver content to persona groups matching these trends.
Recruiting the Right Staff
Panelists shared that the choice of communications staff and contractors can have a big impact on an association's culture, and advised that organizations prioritize diverse skills in the people hired.
Panelists suggested looking for a candidate's interactions in online forums to identify the people who are influencers. Recruiting staff with this skill-set is a forward-thinking way to prepare your association for the future.
Session Summary
Since the days of one-channel content distribution are gone, associations must utilize multiple methods to deliver tailored content to defined persona groups.
Data analytics are key to identifying trends related to a member's content and consumption preferences. Otherwise, associations will continue struggling to break through the flood of information available to their members and will miss out on meaningful engagement opportunities.
Join Us Next Time!
Feel like you missed out? Attend the next one! AM&P hosts several Lunch & Learn sessions throughout the year, in different parts of the country.
Walsworth is sponsoring an upcoming Lunch & Learn in Chicago, Defending Your Magazine from Being Sunsetted. We hope you'll join us July 19.