Behind the Scenes: Employee Spotlight on John Burgess
Here at Walsworth, we're lucky to have many excellent employees. These are the people who make our company run. Some of them interact with our customers every day, but many of them don't. We're lucky to have these people, and are sharing a little bit about them in our Behind the Scenes series.
John Burgess officially joined Walsworth in May of 2009, although he'd been working with the company before that through a partnership with Walsworth Yearbooks. As Director of Strategy and Innovation, Burgess is responsible for supporting the company's planning, strategic initiative and innovation efforts.
Whenever Walsworth offers a new and exciting product or service – or the company is working on how to make it easier for our customers to do business with us – there's a good chance the Strategy & Innovation team is involved. When he's not working in the Kansas City office, he's spending time with his wife, five-year-old daughter and two chocolate lab puppies.
How did you come to Walsworth?
John Burgess: In 2005-2007, I had a company called Yearmovie (yearbooks on DVDs). When YouTube, Facebook, Shutterfly, Smugmug, etc. started to develop these new online media sharing capabilities, we developed an online media-sharing concept for Yearbook staffs to engage parents, students and school community with, as well as to sell yearbooks through. I presented the concept to Walsworth, and we ended up forming a joint venture to bring an online media-sharing site to the yearbook market. We launched that joint venture in 2007; then in late 2008/early 2009, Walsworth acquired that interest. After which, they created the Strategy and Innovation Department and brought me on board.
Let's talk a little bit about what you do at Walsworth?
JB: There are three primary things the Strategy and Innovation team does.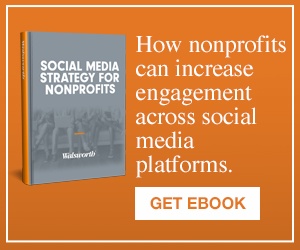 Strategic Plan Process – We facilitate the strategic plan process, which is a year-round process. We work with ownership to identify horizon aspirations and goals. We then work with the leadership team to refine those aspirations and goals. Then, we work with management and leadership to create plans that will allow us to achieve those goals. Throughout the year, we review the plans and the progress. We'll make adjustments as necessary. The planning process starts with assessing what is going on in the market, what is our competition investing in, what do our customers need, technology trends, and internal for areas that could be improved. We use the assessments to help us identify and prioritize strategies. Once our goals and strategies are set, we develop detailed plans. After the budget is approved, we readjust as needed and lock down those plans for the year.
Strategic Initiatives – We help out with market research (e.g. we completed a major book market analysis last year that helped us identify segments within the book market that represent greatest fit/opportunity and possible investment needed to better compete), technology research (e.g. we are currently leading an effort to better understand how we can better leverage our CRM capability to drive greater customer engagement), partnerships, acquisition due diligence/integration, etc. We help out in whatever capacity we can.
Innovation – And then, last but not least, is our innovation effort. The bulk of our activity supports the product roadmap, needs research, application design and governance to support the products and services offered by our Yearbook and Commercial divisions. In addition, we work with Leadership to identify focus areas for innovation. Once a focus area is identified, we'll drive into the level of research that needs to be conducted to learn more about that area. That research allows us to move into concept ideation. Once we've brainstormed a list of concepts, we prioritize those concepts and evaluate the ones representing greatest opportunity based on preset scoring criteria. For concepts selected for evaluation, we strive to identify and quickly test the weakest link associated with that concept. For those concept evaluations that pass, we look at putting together a more structured pilot to test before launching nationwide.
Would it be safe to say you're a small department that has a huge impact on the future of the company?
JB: We did a recent customer experience study for Yearbook and it indicated that more than 50 percent of the interactions that a customer has with Walsworth are through our customer-facing applications. It is a lot of work to stay abreast of what's important to the customer, whether it is through inventorying constant feedback from our sales, marketing and service organizations, our needs-based research in the field or what our product satisfaction/usability results are telling us. We do our best to coordinate these inputs into the application design.
Recently, a customer shared a side-by-side features matrix developed by a user group that compares our applications to our competition. We were really happy to see that our applications are significantly outperforming our competition, especially considering that we're not the 800-lb gorilla in the market with the biggest checkbook to spend on technology.
As for commercial customers, where do you influence their interactions with Walsworth?
JB: With commercial, our product focus is books, catalogs and magazines. Our market share for each product isn't very big, even though we are top 5, top 10 or top 25 in those areas, depending on the publisher of the list because of the market fragmentation.
One of the reasons that yearbooks have been such a good business, despite its small market size (~$700M market), is the value that we are able to offer the school. This value has made it very difficult for other printers to penetrate this market. Our yearbook programs, applications, tools and rep support help each and every school publish a beautiful book each year. And we just happen to print it as well. This is not an easy task for a school considering the yearbook adviser turnover is every three years and there is a new student staff every year. We know the yearbook process and challenges as well as anybody.
We want to bring this same level of market understanding to the commercial markets in which we choose to compete. Our team has helped Commercial Division think through and plan for achieving greater market share in the association market. We work with lots of associations and we can add value to our Associations by sharing what we're seeing work and not work.
We have facilitated lots of interviews with key people within associations to learn more about their opportunities and challenges, rebranded our message to better communicate our value and hired dedicated sales people. This is just one example of how we are working closely with marketing, sales, service and operations to grow our commercial business.
Do you have anything you especially like about your job? Any favorite aspects of the job?
JB: Yes. Every day, I'm able to work on something different. One day, it could be researching a new market segment or technology, another day it is starting up another customer research project or another day it is seeing our team deliver another design that continues to push our customer-facing applications ahead of our competition in the markets that we serve.
Most recently, I have really enjoyed the opportunity to facilitate a core team to evaluate how we might be able to better leverage our CRM system to drive greater customer success. This is another major capability that dovetails with our customer-facing applications. We have a tremendous opportunity to drive greater customer success by ensuring marketing, sales and service interactions with our customers and prospects are better coordinated and that there is greater collaboration across these areas.
Last, I enjoy engaging with our organization regarding our strategic planning process. With our organization's commitment to do anything that we can to ensure our customers come back time and time again, it's sometimes challenging to get people to step back and look around the corner. Through the strategic planning process, I get to facilitate a lot of great meetings, conversations and assessment of potential opportunities and threats. Further, it's really rewarding to see these plans translate into new initiatives, programs, investments, etc.
Anything else you want to discuss on the work side of things?
JB: I'm really involved in the Kansas City community, and have a lot of friends in senior-level positions with really great companies. In my conversations about what opportunities and challenges they are facing and how they are facing them has made me appreciate how well our company operates.
We are fortunate to have the right blend of ownership vision/willingness to invest, leadership team experience and commitment to doing things the right way, and hundreds of associates who want to do anything that they can to make our customers want to come back time and time again. I don't think that blend and commitment gets enough credit.
Switching gears, let's talk about your family?
JB: I've been married to Amber for 10-plus years. We have one daughter, Isabel – we call her Izzy – who is five-and-a-half. She'll be going into kindergarten this upcoming year. Right now, a lot of our life revolves around Izzy and the activities she's involved in – soccer, riding bikes, gymnastics.
In addition, we have two chocolate lab puppies, Stella and Ruby.
I like to get out and play golf every once in a while. I like to jog. I go to a lot of the sporting events in Kansas City – Chiefs, Royals, Sporting KC.
Whenever we can get out of the house, Amber and I like to go out for dinner and drinks. We like to try new restaurants around Kansas City. Lately, we really like Corvino's Supper Club. It's a neat new venue. We've been meaning to get to the Antler Room next.
Other than that, we like to travel. Cabo is probably our favorite spot. We try to get down there once a year.