Behind the Scenes: Employee Spotlight on Kim Zahner
Here at Walsworth, we're lucky to have many excellent employees. These are the people who make our company run. Some of them interact with our customers every day, but many of them don't. We're lucky to have these people, and are sharing a little bit about them in our Behind the Scenes series.
Kim Zahner is going on 27 years at Walsworth. She's a proud mom, active member of the community and dedicated employee. She took the time to answer a few questions and share a look at her life, at Walsworth and outside the company's doors.
Have you been in customer service your entire time at Walsworth?
Kim Zahner: No, I actually started in the Typing department when I came to Walsworth right out of high school in January of 1991. We were using floppy disks to pull data off of COMTRAN type stuff to get yearbook pages built.
Shortly into that, I was asked to be involved in Research and Development, in an area called "the cell." We did cellular production, which was the beginning of moving direct to film.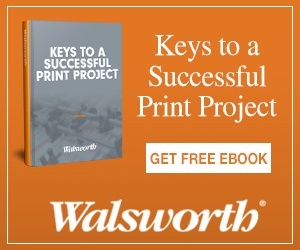 As my career moved on, I moved over to the commercial division. I was in our preflight department, where we worked on customer-supplied files. We would check out all the details and specifications, make sure they were all workable files before moving them into production. I worked in this department at the start of that, then brought others on board and trained them.
Then, I moved into Computer Support and later became preflight supervisor in addition to doing Computer Support.
When we moved the commercial division to Marceline, my title changed. We merged our preflight area with our prepress area, and I became a Customer Support Supervisor.
What do you do in your current role?
KZ: I've been here for several years, so I wear many different hats. As a supervisor, I like to know the ins and outs of my employees' jobs, so if support is needed, I will help out. I back up our Computer Support Specialist when she is out of the office. By doing this, I understand what is going on at that person's desk and it keeps me up to speed on what is needed, support-wise. I just feel better, as a supervisor, if I can help out anyone who reports to me that way, leaving me with a better understanding of what the job requires.
I have also been part of the MIS Monarch Implementation Team since 2014, in which my main focus is on the Prepress Planner aspect of the suite. I was part of the go live in the Michigan plant February 2016.
On top of that, I also work as a supervisor in the manufacturing department on weekends. I've been in that rotation for the last five years, in the finishing plant. During my rotation, I work in the press room, cover department, folding and bindery.
It helps me understand our work from front to end to out-the-door. Getting involved in the equipment out on the floor has been an eye-opener for me.
Being a weekend supervisor has shown me how much our employees are committed to Walsworth. We have long-term employees who know the equipment inside and out, and that allows them to get the job done.
Out of the many hats you wear, do you have a favorite?
KZ: I don't know. I like my job. I think I like my job because I stay involved with the people and their work, and what their tasks are, and I understand it. I think that makes my job easier. It has also helped me do my job when I am tasked with workflow changes and implementing standard operating procedures.
I'm a person who likes to dig in and help someone take care of any issues they may have. I always want to be that person involved in making changes and making things work. If I'm your supervisor, I want you to know I'm always there for you.
I can't say that I like one part of the job more than another.
Let's switch gears. Tell me about your family?
KZ: As of May 1, I'll have been married for 25 years. I've been married to Greg almost as long as I've been with the company.
I have a 22-year-old son, Garrett. He went to welding school and he's on the road all the time. His last job ended just a few days ago, so he's getting ready to head back out on the road. I'm enjoying it while he's home.
I have a miniature schnauzer named Jasmine. She'll be 10 in June. She's my baby. We also have a two-year-old yellow lab, named Chief, who loves the pond and running around the farm.
We live on a 40-acre farm. I enjoy my farm — it's my safe haven. We have a five-acre pond, we fish and swim in it. I have a walking path around my whole farm. I love outdoors stuff in spring, summer and fall.
Are you part of any clubs or organizations?
KZ: When my son was in school, I was a very busy mom. I'm less busy now. I kind of retired from all that.
I serve on an advisory committee on desktop publishing for the Linn County Career Center. There are other Walsworth employees on it, too. The career center wants to learn what's new with desktop publishing. They will show us their curriculum and ask us for suggestions. They're looking for ideas to help their students be prepared, and maybe move into graphic arts or marketing in college. I just help give a little guidance to the local career center to help prepare their students for college or a career.
Another thing I do is serve as a judge for FBLA, the Future Business Leaders of America. I've been asked the last few years to judge the district competition in the publication design category.
Those are both things I've been asked to be involved in because I work at Walsworth.
At Christmas time, I get asked to shop for the Brookfield Rotary Club. I take out less fortunate local kids and they get to shop for their siblings. Rotary gives them the money. I always enjoy it. I love kids.
One thing I like to brag about here at Walsworth is they paid for my college. I completed it in 2014. I started in 2009, and you can only do so many credits per semester, but I did that while working full time and while my son was in high school. He and I graduated the same year! I usually had two night classes per week, then later did about one online class per semester. I went to North Central Missouri in Trenton. I have an associate degree in business management and technology. I've thought about getting my bachelor's, but haven't made that move yet.
Anything else people should know?
KZ: We have great people here, a lot of long-term employees, and I enjoy working with everyone. I really appreciate the Walsworth family.