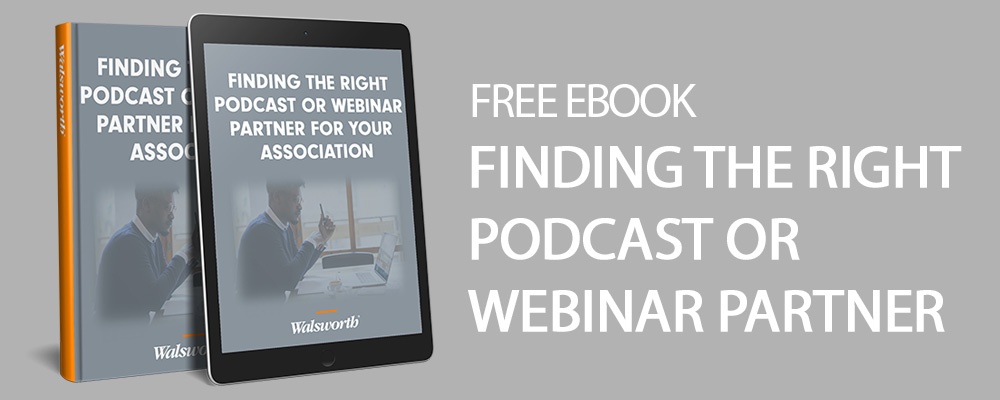 Creating podcasts and webinars with the right partner
Many options exist for augmenting your association's publication. Technology has opened up opportunities for associations, and Walsworth's eBook, Finding the Right Podcast and Webinar Partner for Your Association, will help your association navigate new waters.
Podcasts and webinars are both popular, practical solutions to providing additional content. They are both fantastic introductory mediums that allow people to listen or watch in their own time.
Podcasts offer the ability to go in-depth on timely information. Rather than writing an in-depth article, knowledgeable people can simply create an outline and delve into discussion of the topic at hand. Podcasts benefit the audience, too. People can listen in the car or while working on tasks. Once made available, the audience can listen on their schedule.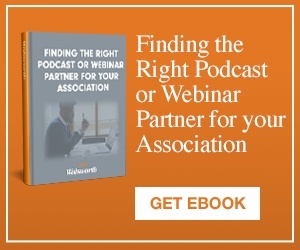 Webinars open up information to a wide audience. Concepts can be explained with visual aids. If your association chooses to offer a live webinar, the presenter can answer questions in real time. Recordings of the webinar can be posted, allowing access to that information indefinitely.
Both podcasts and webinars have great potential, but it's unlikely your association has a staff member available with both the time and experience to create a high-quality podcast or webinar. Bringing in a podcast or webinar partner would help you overcome this obstacle, but the wrong partner may create more problems.
Working with the right podcast or webinar partner will increase production value and help you reach more participants and listeners. The Finding the Right Podcast or Webinar Partner eBook answers these essential questions:
What can a partner do that my small staff can't?
What is a reasonable budget range?
How does my organization define success for my podcast or webinar?
Download this eBook and start your decision process today.