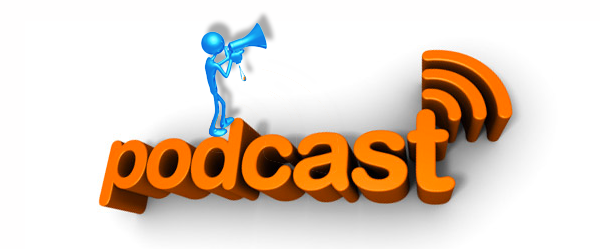 Engage Your Audience With Audio Podcasts
You're probably making great strides to engage your audience with great content on all the relevant social media channels, but have you considered what audio podcasts can do to support your content marketing efforts?
Podcasts are a great way to get the word out while being entertaining and socially connective. Interesting podcast topics delivered by interesting people can help generate audience engagement by connecting listeners to your brand in a personable way.
An audio podcast is similar to a radio show (indeed, one can listen to or download podcasts of national radio shows such as "Wait Wait Don't Tell Me" and "This American Life"). It can be played on a computer or mobile device and listened to while driving, working or relaxing. And a lot of people are listening. Podcast popularity surged between 2009 and 2010 and has had mild but steady growth ever since, especially among younger people using mobile devices.
Get Set Up
You don't need much for an audio podcast. Create a short (60 seconds or less) intro file with audio and background music, whether you make your own music or find royalty-free tracks online; create another short file for your closing, again incorporating music and including a call to action; and gather recording and editing equipment.
You don't need to spend a fortune on equipment. You could theoretically do a video podcast with a built-in computer microphone, free audio software and no mixer, but that's far from ideal. You can be good to go with $500 or less for decent equipment including microphones, a mixer to guarantee clear audio, and recording and editing software to convert your audio into an MP3 file, or you can spend considerably more and add more pieces. It depends on your budget and your goals and how much you want to do with your audio.
Planning Content
Figuring out what you want to say and how you want to say it is as important as your equipment, your music, and where you make your podcast available. Just like any part of your content marketing strategy, if the content isn't interesting, fancier packaging won't help.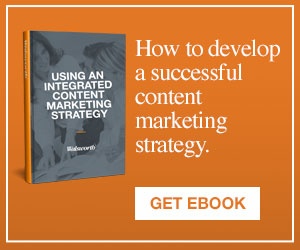 While it's important to establish your mission and voice, you likely do have something to say – and people to say it with. That's why the most common format of a podcast consists of a host and a few guests who are diverse enough to have interesting banter yet similar enough they won't spend half an hour arguing.
If you're the publisher of a regional magazine, you can bring in people from parks, theater collectives, destination hotels – different people each month to show what's out there, who's doing it, and what it means to the region. For an association publication for teachers, bring in leaders in education, engaging students and policy makers. A lifestyle magazine's podcast could include a writer of a compelling story from the current issue, the subject of the story, and a couple of people who can speak with experience or expertise about the story.
These are just a few ideas. You'll want to change up your focus for each podcast, whether you publish weekly or monthly. Remember, publishing consistently is more important than frequently.
Grow Your Reach
When you first start, you won't likely have much of an audience, but if people like what they hear, they'll give you free word-of-mouth advertising by telling their friends and social media. One of the best things they can do if they like your show is give you a 5-star rating and review in iTunes, so be sure to mention that you'd appreciate a review if they enjoyed listening.
Let your audience know what to expect – what you want to explore, how often you'll publish, what the format will be, what kinds of guests they might expect. This is a great time for name-dropping if you have some interesting guests lined up.
Keep the Ball Rolling
Narration is an important part of a podcast. If you or someone in your company are the host, you're also the narrator, and it's your job to set and maintain the pace and keep the content from becoming too random or getting out of hand. Banter is great, but the listener needs to be able to follow along. You can start by plotting out your show and discussing the format with guests. Once you get used to the format yourself, you may be able to play it more by ear.
Do you want to do a podcast but you're nervous about how you might come across? You have the advantage of being the host, which means you get to edit. Plus, you have guests, so you're not alone.
Get Your Podcast Out
Once your podcast is recorded and edited, it's time to get it to the listeners. You'll need to either host the content yourself, which can be expensive, or pay for a hosting service such as Libsyn or SimpleCast, which start at $5 and $12 a month, respectively.
Once your podcast is online, the next step is to create a feed for distribution. You can do this with a service such as Google FeedBurner. Follow Apple's guidelines for submitting your podcast to the iTunes Store, and submit your podcast's RSS feed to other platforms as well.
Promote your podcast through your website, blog and social media, as well as relevant online forums you can join to get the word out. And keep learning the intricacies of podcasting so you can best leverage this powerful and personable communication medium.