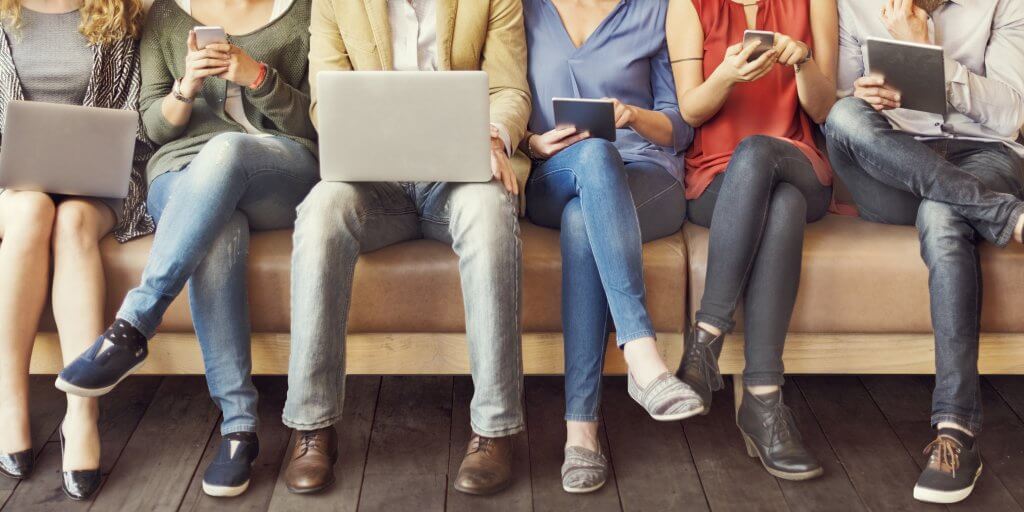 How contextual marketing can win you more online and mobile subscribers and advertisers
The secret to economical and effective marketing is reaching your target market. With contextual marketing—if it's done right—targeting responsive customers has never been more precise. So how can you, as a magazine publisher with online and mobile editions, make the most of this constantly advancing tool?
Contextual marketing—it gets personal
To use contextual marketing most effectively, you have to understand your audience on an individual level. You might need to know things like:
What interests them
What they do at work and at home
Where they go to eat, shop and be entertained
What they buy when they're eating out, shopping and being entertained
You want to know as much about them as possible.
Then it's what you do with this data that makes the difference. You develop information—such as an ad—that answers your potential customers' needs and desires and present it to them at the right online or mobile moment. That's contextual marketing at its ideal.
Using contextual marketing to gain subscribers
Let's say you publish a digital version of your magazine about preparing healthy meals. You're probably looking for people who like healthy foods and food preparation and who enjoy cooking for themselves and their family and, when they eat out, prefer restaurants serving healthy food.
Now imagine these people going on a Google or other search engine quest for healthy seafood recipes. They go to the search engine and click on a likely link. Later, they decide to check on a recent event reported on CNN's website. Along with the news, up pops an ad for your magazine. Having recently searched for recipes, they're intrigued and click on your ad to find out more. Your chances of converting a subscriber are much improved.
Attracting advertisers with contextual marketing
News websites like CNN use contextual marketing to synchronize their ads and news content. When you bring up a particular story, the ads that share the screen relate to the content you're viewing. The same can be done on blog pages and social media sites like Facebook—and on your magazine's site.
One of the methods for giving advertisers an edge in a print magazine is to place their ad with relevant content so readers are more inclined to pay attention to them. The same principle holds for online ads. Knowing their ad has a better chance of getting a response because of its context is a strong incentive for advertisers to work with your magazine.
How to develop your contextual marketing program
Whether you're trying to sell your magazine or your advertisers' products and services using contextual marketing, collecting good data is crucial. A customer relationship management (CRM) program offers the technology you need to do the job, as long as you pick the right software. So do your research.
Once you've got your CRM in place, you're just a few steps away from launching your contextual marketing effort. The CRM will help you:
Establish customer lifecycles to determine where customers are in terms of purchasing. This step allows you to see whether your prospects are leads or buyers.
Create the ideal buyer persona or personas so you can figure out how best to reach your prospects and turn them into customers.
To ensure optimum performance from your contextual marketing program, you should also spend some time on:
Improving search engine optimization (SEO) by including keywords that your customers are most likely to use in their searches.
Finding out what content performs best so you can curate your content, as well as formats, that your viewers respond to most readily.
Making sure your website is user-friendly so visitors don't have to work too hard to find the content they want.
The advantages of contextual marketing
For both your magazine and your advertisers, contextual marketing has some important benefits. Here's a brief summary.
Better targeting. Customer behavior data is key to contextual marketing. The data allows you to target potential customers when they're ready to make a purchase.
Better experience for customers. Personalization gives contextual marketing the ability to fulfill customer wants and needs when they arise. Customers find their solutions almost immediately.
Better engagement with customers. Contextual marketing lets you start and maintain a conversation with your customers. You're not just selling them something. You're setting up a two-way communication.
Better efficiency for customers. When a potential customer enters one of your keywords, your ad appears. There's no wading through extraneous information to get to the point. Contextual marketing saves your customers time and effort.
Better revenue for you. Improved targeting, user experience and customer engagement lead to more conversions and more sales, which mean more revenue.
Is it time for you to adopt contextual marketing?
Writing at marketinginsidergroup.com, Johanna Rivard puts the situation simply:
"In marketing, the primary goal is to send the right message to the right people at the right time using the right channel.
According to the Harvard Business Review, the four Ps of traditional marketing (price, placement, promotion, and product) needs to be shaken up and contextualized according to the particular needs, wants, and circumstances of your customers."
Even if you don't use contextual marketing to sell your online publication, offering it to your advertisers could go a long way toward raising your advertising revenue even as it makes for more engaged and satisfied subscribers.