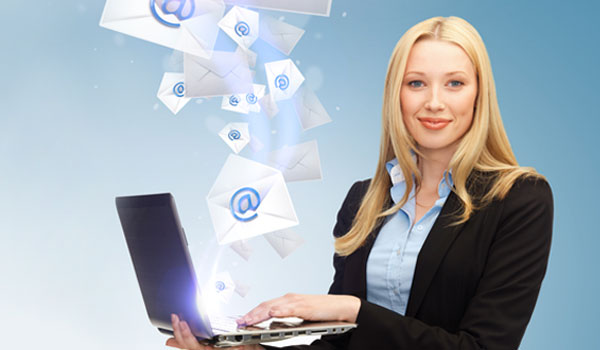 How to Build and Grow Your Email List
Email marketing is powerful, low cost and effective, but you have to figure out what works best for your audience. The beauty is that depending on your email service provider (ESP), you should have access to metrics such as open rates and click-through rates, and you can test items rapidly to see what works.
We'll get into content and testing in other posts, but I want to start with the basics – how to successfully build your email list. Great email marketing starts with a good email list.
Just ask!
Ask your customers or prospects to opt-in for your email marketing. Why not just send emails to anyone who has ever ordered from you? If you send to anyone and everyone, your data will not be accurate, your emails won't be read and you could be classified as a spammer (make sure your emails are in compliance with the CAN-SPAM Act).
Give them a reason to sign up for your emails.
Give a white paper or report. Consider writing a paper that people can download in exchange for their email addresses. It's a great way to incent an interested party.
Offer email-only special promotions and discounts.
Your email recipients get additional value and your emails get opened and read.
  Where to get email opt-ins?
The best place is on your website. Use strategically placed email sign-up forms to get that valuable email address.
On your navigation bar: Why? It's visible on every single page. If they are interested, do not lose them when your email form isn't readily available.
At the top of your home page: Include a few bullet points about the type of content you'll be providing, a call to action and a text box to enter their email address.
With every blog post: Are you posting content? If so, add that email form at the end of every blog post. Why? They just read your post and may be interested in more info.
On every landing page: Any area where you are promoting specific products or offerings, give people a way to get more information from you.
There are other places, too. In your email, include a referral line with a link to sign up and recipients can forward to colleagues. Do you have a call center where your customers place orders? If so, add it to your customer service agent's scripts ["would you like to receive our weekly email that includes helpful tips on (type of product ordered)]? Your social media pages are another great area to add opt-in information.
Your email list is invaluable to your marketing plan and a good list is not hard to build. Once you have a good email list, it's time to engage your customers and prospects.