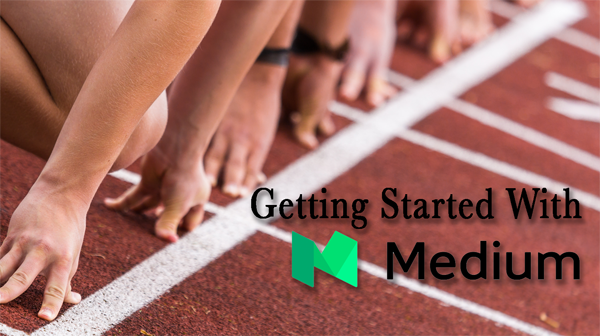 Leveraging Medium To Extend Your Blog Reach
Like many people in business, you're probably trying to stay on top of developments in social media that can help you reach your audience. So, if you haven't yet tried Medium, the trendy social blogging platform started by the co-founder of Twitter, here's why Medium can be a great place to get your message across and draw followers who think like you do.
The biggest reasons? It's cool, it's passionate, and it's progressive. Medium is brimming with tags about modern topics from climate change and global water quality to driverless cars and virtual reality. Not only can you connect with people who are part of the changing fabric of society, you can also leverage this platform to market your own charitable and socially responsible initiatives and create and nurture connections on that level.
Although Medium is commonly used by non-profit organizations and by organizations that focus on social impact, it can be used just as effectively by general marketers.
There's Room for Both Your Current Blog and Medium
Medium, which was founded in 2012 by Twitter co-founder Evan Williams, shouldn't replace your current blog, although you can repurpose content from your blog and share calls to action to your blog or website. Think of Medium as another social network that not only includes blogs, but is all about blogs.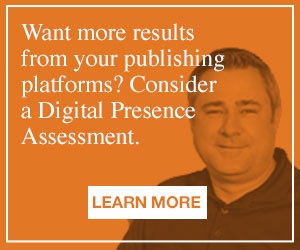 Keep in mind that you'll find blogs to read in addition to writing your own blog posts, with loads of topics relating to business, marketing, social media and other relevant topics. You can learn valuable information and make important connections.
Getting Started
When you join, you'll be asked to pick some tags that interest you in order to set up a reading list. Then you'll pick out some bloggers to follow and publications to read based on your interests. You'll get some followers back as you do so.
To get used to Medium, study the email digest you'll receive that contains stories from the bloggers and publications you follow. You can also read trending stories on your home page or browse stories through your favorite tags.
Engage with relevant stories by highlighting phrases and choosing to comment on the phrase, save it to your profile, share it as a linked tweet, or leave a private message for the author. You can recommend the story with a heart icon, leave a comment, share the story on other social networks, bookmark the story or use additional tools.
Write Simply, or Not So Simply
In the corner of your reading list, you'll find a wee writing area. Click in the field to write a simple post, or go for the full-screen text editor. Within the writing experience, you'll see what appears to be a virtually blank page, but a left-click here and a right-click there will give you access to the same blogging tools you'll find in other blogging platforms, accessible via either mouse clicks or keyboard shortcuts. It's easy to add a photo, change fonts and heading sizes, and include a pull quote. Selecting tags will give your post greater visibility in the topic area you select.
You can take a simple approach to your posts if that works for you, but you can also use tools for more robust content, such as colorful drop-caps and rolling photo captions that come in? after the photo has been blurred momentarily. And unlike some blogging platforms, you're not constrained to certain dimensions, so you can take advantage of huge, eye-catching photos that take up the whole width of the reader's monitor.
Integrate Social Media
You'll want to connect to your Facebook and Twitter accounts, which will automatically connect your followers to your Medium network if they are also using Medium. You can also list your social links on your Medium profile.
Medium isn't much different from other social platforms. Users follow other users and can comment on, recommend and share posts. One of the more interesting twists, though, is that users can leave comments in the margins at specific highlighted locations in the posts.
Medium is another tool in your social media marketing toolbox. It doesn't replace anything, partly because it doesn't duplicate anything. It's a unique platform that is what you make of it, and it can help you extend your blog reach, expand your audience and turn followers into brand loyalists.