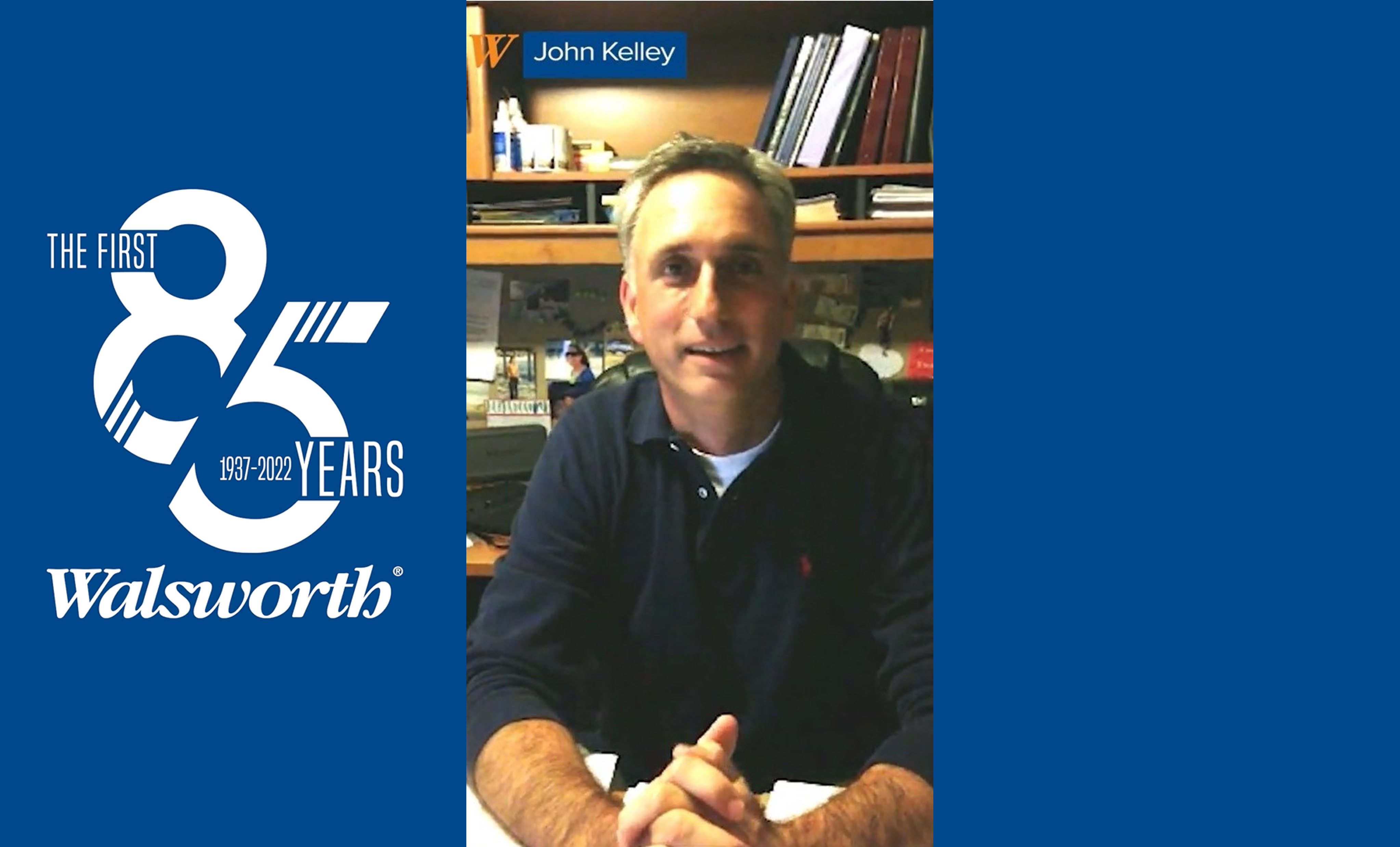 Making a Way for Higher Education – Walsworth Scholarship Program
This year, Walsworth is commemorating its First 85 Years of excellence by celebrating "85 Ways" Walsworth locations and employees give back to their communities. From employee appreciation and civic investment to encouraging employees to also give back to their communities, Walsworth is committed to making a difference.
In addition to the commitments made in each community, Walsworth also sponsors a scholarship program for the children and grandchildren of employees. Through this program, started in 1984, Walsworth has awarded 210 scholarships worth over $2,382,000.
Our first Walsworth scholarship recipient, John Kelley, shared his story of how Walsworth's scholarship program affected his education and career.
"Throughout childhood, my parents emphasized the value of education and how important it was to maintain good grades and do my best in school. When I graduated from Marceline High School in 1984, I was excited about going to college but was concerned about the cost and how I was going to pay for it. Our family had limited financial resources so I knew I would need some other forms of assistance to help pay for my college expenses.
"Getting a $2,000 per year scholarship from Walsworth was a huge help in easing that financial burden. That was a total of $8,000 over my four years. A $2,000 per year scholarship may not seem like a lot in today's world of skyrocketing college costs, but it was a huge help in the late 80s.
"I attended Missouri State University in Springfield, Missouri, which at the time was called Southwest Missouri State University. I majored in Finance with a minor in Marketing. My plan when I graduated was to find a job in sales and work my way up in the world of corporate finance.
"After graduating, I decided to stop in at Walsworth to thank Don and the Walsworth family for the support their scholarship provided. During that visit I met with Ed Walsworth, who was the Midwest Sales Manager and we discussed my plans after college. I mentioned I was deciding between a couple of sales positions I had been offered, and he asked me if I had ever considered yearbook sales.
"I had not considered yearbook sales, but after talking with Ed I soon realized the opportunities a sales position at Walsworth offered. One thing led to another, and three days later I agreed to be an associate sales rep for Walsworth based in Columbia, Missouri.  This past year, I completed my 33rd year at Walsworth.
"I have stayed at Walsworth all these years because I love what I do and I love what the company stands for. We produce the highest quality product of any yearbook company as well as provide world class service. I truly believe everyone at Walsworth wants to provide the best product and experience for the customer. When you have a company like that, it makes your sales job a lot easier.
"During my time at Walsworth, I have earned many top sales awards. But, more important than any awards, my 33-year career at Walsworth has enabled me to provide a wonderful home and a comfortable life for me and my family.
"I think it is awesome that Walsworth has expanded the scholarship program over the years by adding more scholarships and higher amounts to match the ever-increasing cost of getting a college education. It's a great feeling to know that you work for a company that cares about its customers, its employees, its employee's families and its communities."
As a company with a long history of excellence, we believe it is our responsibility to give back to the communities we serve. This commitment to investment in higher education has been made to positively benefit the lives and futures of Walsworth communities through financial aid provision for employees, their families, and their futures.
We are committed to being good stewards of the resources entrusted to us and to making a positive impact in the communities where we live and work. As we celebrate our First 85 Years, we remain focused on the future and committed to giving back in even more ways. Thank you for supporting us as we continue our tradition of excellence and giving back!