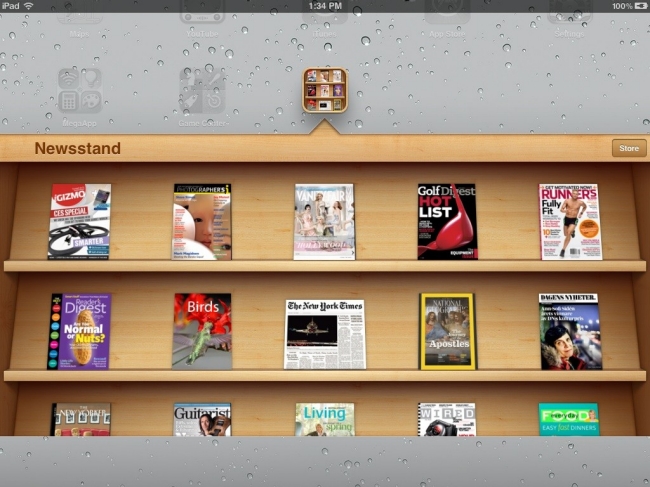 The Growth of Magazine Apps | Part Two – Paid Digital Content
The number of digital magazine apps is not only skyrocketing, but plenty of folks are willing to pay for them. Paid digital content is the focus of the second part of our four-part series on the growth and influence magazine media apps are having with readers.
Our series showcases notable statistics from the 2013/2014 MPA Magazine Media Factbook, with the second part exploring the increase in paid digital content.
Increase in Paying Readership
In a poll of 796 people who have used e-newsstands to download, find or subscribe to magazine-branded apps, a full 78 percent paid for digital content. Sixty-three percent said pricing seems fair for digital magazines, while 73 percent said they like having the option of paying a flat subscription fee for a big library of magazine brands.
How and where people purchase digital magazines is also worth noting. Thirty-five percent go for print and digital bundles, 34 percent choose digital subscriptions and 10 percent pay for single digital magazine issues. The remaining 22 percent sticks with the free content.
Apple iTunes leads the pack of places people download magazine apps, followed by Amazon Kindle, Google Play Magazines, Barnes & Noble NOOK and Zinio.
Digital Subscription Perks
Readers peg the top benefit of digital subscriptions as the accessibility. They especially like having access to multiple issues from a single device. Also high on the list are interactive features, such as videos, slideshows and links to additional content. Other perks include convenience, rapid access to related online info, the ability to read in low-light conditions and the overall fun of it all.
Digital Purchasing Decision
While magazine covers and feature articles are typically what draw readers to buy at traditional newsstands, only 24 percent of digital magazine readers use those criteria. The majority, at 79 percent, seeks out specific magazines they already pinpointed for purchase.
Other factors with less weight include what mags are being featured or promoted and searching specific keywords or categories.
Knowing how, where and why people buy magazine apps can help you shape your strategies, your price and make your digital magazine an attractive purchase.