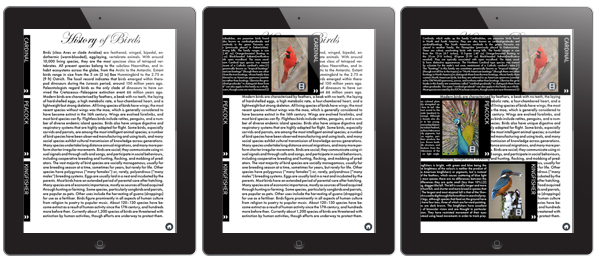 The Power of Walsworth Apps – Slide Out Drawer
What Is It?
A Slide Out Drawer is an engaging way to make additional content unobtrusive. Readers simply tap and drag out the drawer to reveal its contents.
Why Would You Use It?
This is helpful when you want to provide additional information to your reader, but you don't want it to interrupt the full design of the page.
Example 1
This example shows the primary content on a page. Notice the three tabs to the left named: Cardinal, Peacock and Kingfisher. These tabs are actually drawers that contain more content.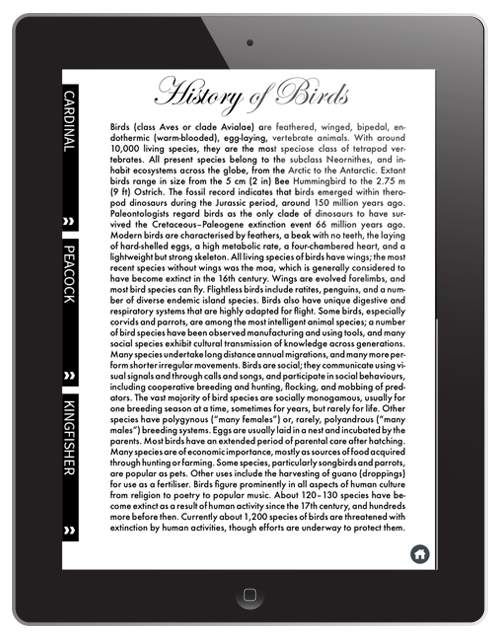 Example 2
This image shows how the content is revealed after the reader taps and drags open the drawer.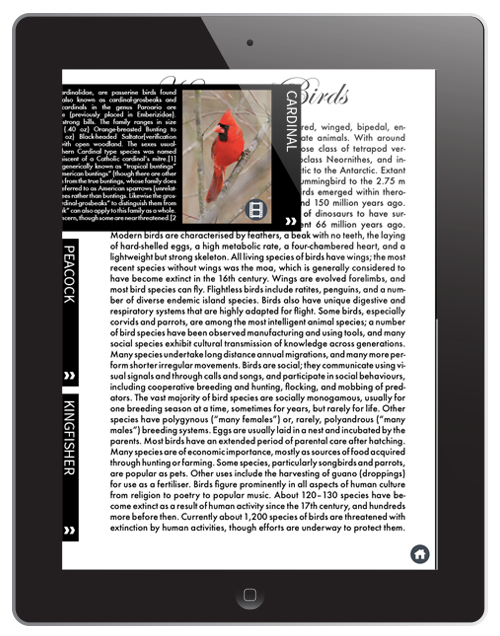 Example 3
This example shows when all slide-out drawers are open.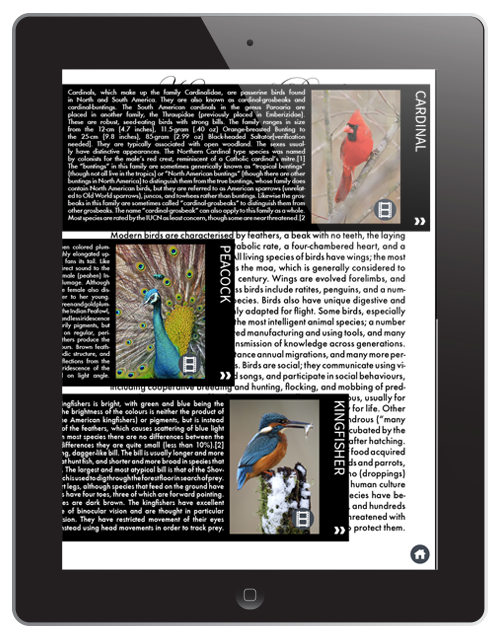 Interested in Learning More About Walsworth Apps?
To learn more about Walsworth Apps, please use Request Information or call us at 800-265-6795, and a Walsworth associate will be in touch with you within 24 hours.