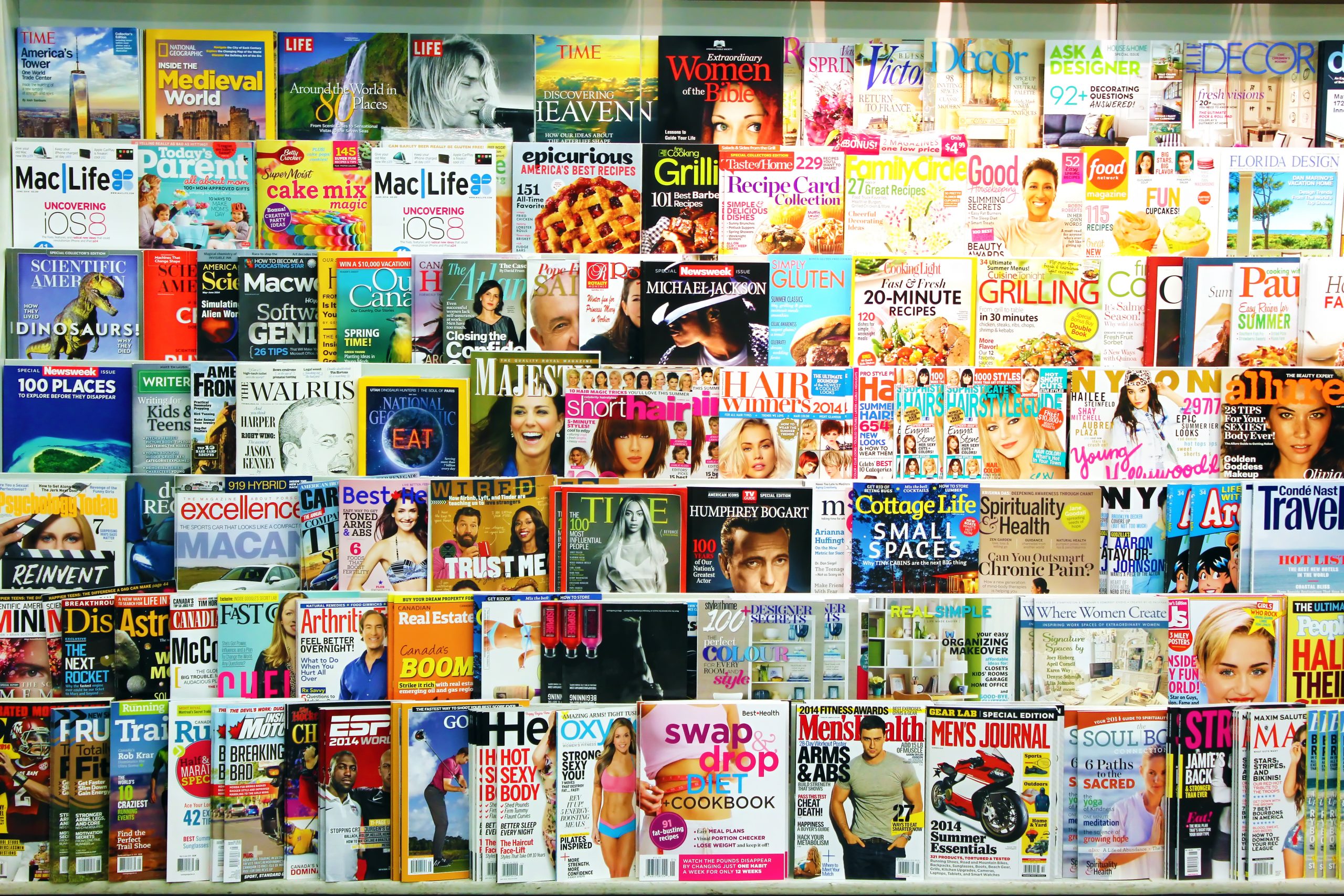 Print Magazines Aren't Dying and Here's Why
While it is true that some print media numbers have been down in recent years, there is no reason to panic; print is definitely not dead or even dying. There are many reasons why print is still alive and won't be going anywhere anytime soon. Keep reading for stats to put your mind at ease and illustrate how permanent print's place is in today's world.
Trust and Digital Fatigue Keep Print Alive
Consumers perceive traditional media channels as more trustworthy than online media. Simply put, people trust print more than most other sources. With the worry of fake news and how quickly things are posted and shared online, people find it harder to trust what they read digitally. In a survey done by Two Sides, they discovered print magazines are rated as the single most trusted news source. A separate survey found 86% of respondents favored print. Understandably, 63% of people believed reading news in print gave them a deeper understanding of a story.
One of the main reasons people feel they can trust print is it is demonstrably more memorable. Research shows that reading/seeing a printed message increases recall. This has much to do with the tangibility of paper products: you hold them and turn the pages. For generations not born into the internet age, it is easier to trust print since it is how they traditionally got news; we trust what is most familiar.
Some have speculated Gen Z and later generations will not have this "instinct" to trust print over digital and hypothesize this will lead to a decline in print. However, studies don't support this projection. In fact, Gen Z still spends about an hour every week reading magazines. Added to this, a study found 92% of 18- to 23-year-olds find it easier to read print over digital, and 61% of Gen Zers say they believe their peers would benefit from unplugging more. It seems digital fatigue is affecting all generations.
Print Can't Die if Print Ads Don't
Another primary reason print magazines won't die is print advertising would have to die first. Many digital communications are not just seen as untrustworthy but are actively ignored. Did you know 68% of consumers say they ignore online ads? More than 50% of people admit they actively try to avoid online ads at all costs, with online pop-up ads being the most disliked form of advertising. Many adults don't trust advertising, print media was seen as the most trustworthy medium. Even more telling, 82% of Americans say they trust print ads in magazines, and when making purchasing decisions, consumers trust print advertisements 34% more than they trust search engine ads.
When making a purchase decision, nearly all shoppers say they prefer print marketing. Additionally, almost 79% of consumers will act on direct mail immediately. When comparing direct mail marketing to email marketing, direct mail marketing has a 37% higher open rate. Subsequently, print ads overall often have a better ROI than digital ads: readers generally pay attention to printed items more, and they remember them for a longer period of time.
. . .
Given the rise of digital fatigue and internet trolls, print magazines are showing just as much promise as ever. There is plenty of evidence to dispute the claim that "Print is Dead." With Gen Z looking like a promising new generation of print consumers, and the overall population trusting print more than any other media, print seems safe. We won't be running out of advertisers anytime soon, given the proven draw of the printed word. Why not start a conversation with us about how you can capitalize on your print needs today.