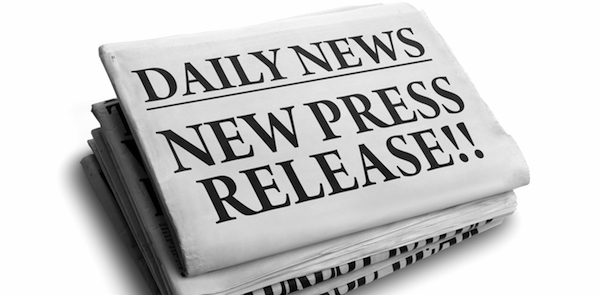 Start Your Press Release Right So Editors Will Read On
When you write a press release, it's important to get to the point right away. After all, your press release won't be seen if it doesn't get picked up by news sources who run press releases that interest them. Busy editors, journalists, bloggers and website owners who read your copy should be able to know what your business news is after reading the first paragraph or two, so start your press release right. Flowery, self-praising or mysterious leads are annoying to these busy people, but worse for you because they might stop reading and move on to the next pitch in their inbox.
Write a strong headline, a concise lead, supporting details and a closing paragraph, add your company info and links, have someone else proofread your copy, and you're done. If the point of your press release is to announce, for example, that a publication company has added a new online magazine, this is the most important thing you have to say, so start there. "John Doe Publishing, a publisher of lifestyle magazines and trade journals since 1979, will introduce an online magazine about gluten-free food preparation." Wait to write about how many people suffer from gluten insensitivity – and how dangerous it can be – until after you've announced the actual news. Back that up with statistics and a quote or two, explain the format of the magazine, and wrap it up neatly with a good closing paragraph that includes a call to action.
How to Stay Objective
A press release that is being distributed to news outlets should ideally be objective (you can use your cover letter to make selling points to your recipients). Here are some tips to keep it that way.
Avoid emotionally loaded language. We know you're excited about your news, but show your audience that your news is exciting, don't just tell them.
Avoid overuse of adjectives. Examine every adjective in your press release to determine if it is necessary or if the information could be conveyed in another way.
Use quotes to convey enthusiasm, letting the emotion come from the speaker.
Don't state perspectives as if they were facts. A singer may well have amazing talents, but in a press release, it's better to call her "highly acclaimed" and back that up with information about awards and prestigious appearances.
You Don't Need a Hook – You Need News
You may have seen articles shared on Facebook and Twitter that sneak the point in a third of the way into the story. Those are called "clickbait," and while many readers love them, these stories also draw some ire, in part for their mysterious or gushy headlines, but also for the overly dramatic content. You don't want editors to hate your press release.
You may also have picked up your daily newspaper and read feature stories in which the lead is spent setting up the story. What feature writers do is storytelling. What you're doing is writing news. Feature stories are meant to be touching, humorous, entertaining. They tell a story. If you want to tell a story in your press release, do it briefly at the end, or provide the story as an attachment, but keep the news at the beginning.
People who really find your news compelling or exciting won't just regurgitate your press release. They'll contact you and write their own stories. And that's great. That's part of why we write press releases – to pique the interest of writers whose stories have impact and who write for sites that have impact.
You Can Still have an impact
Getting to the point early in the lead of your press release will help you write concisely, but you can still go for an impact. Just do it visually. Imbed at least one high-quality image to highlight the topic of the article and break up text with relevant subheads or bullet points, or both. Additional tips can be found in our How to Increase Your Press Release's Visibility article.
The press release you send to others should be compelling yet easy to digest. However, there's still a place for your association journal, lifestyle magazine or online magazines to put out a longer, more comprehensive article that can reach a potential audience. That article should go in the news section on your website, in your blog and on your social media pages. There, you can write what you want. That's where you can be a storyteller. In your business, building a loyal audience is what's important.