I am proud to announce Walsworth will acquire Ripon Printers in Ripon, Wisconsin, on Dec. 31, 2019.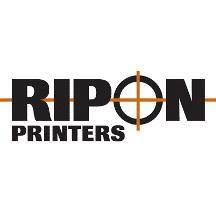 This is an exciting time for Walsworth as we continue to focus on providing our customers with outstanding service and the highest quality product available. We understand our customers want enhanced capabilities, such as expanded catalog manufacturing operations, direct mail and fulfillment services. The new Ripon location will remain open and be essential to delivering these services.
Acquiring Ripon Printers is a natural fit for Walsworth because they share a similar history and culture. Like us, they have a decades-long history as a family-owned company focused on supporting their customers, employees and communities. You can learn more about Ripon Printers by visiting their website at riponprinters.com.
This purchase provides the opportunity for the Ripon Printers family to join the Walsworth family and, in the process, continue receiving the resources it needs that will support customers and employees for many years to come.
If you are a current customer of Walsworth or Ripon Printers, please contact your sales representative or Customer Service Representative with questions. This acquisition will not affect your current sales rep or CSR relationship.
Media inquiries may be directed to Kristin Mateski at kristin.mateski@walsworth.com.
On behalf of Walsworth, we look forward to continued growth and sustaining relationships with our customers.
Sincerely,
Don Walsworth