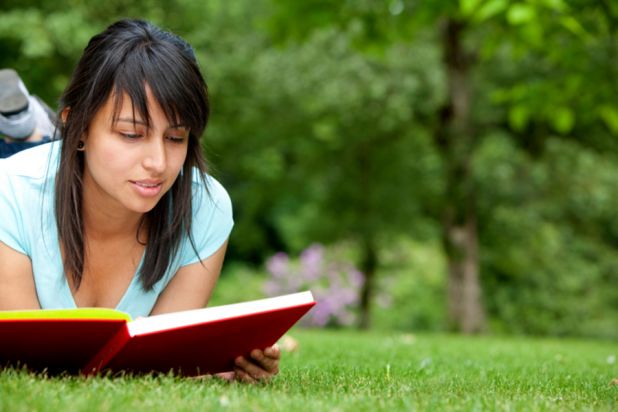 5 Reasons to Be Optimistic about Book Publishing
With the advent of digital everything, traditional book publishing may have lost some of the attention it used to command. But it certainly hasn't lost any ground when it comes to sales or popularity.
In fact, the book publishing industry is not only going strong, but it is embracing new technologies, evolving to meet new challenges and providing fresh options for publishing your content.
Check out five reasons to be optimistic about its future.
1. Steady Sales
E-book sales have been skyrocketing, but it appears time has come for them to peter out. Their sales have increased 48 times over the past four years, The Atlantic reports, and now they're holding steady with about 20 percent of the book market. Meanwhile, traditional hardcover and paperback sales have remained steady during the same time period.
The vast majority of books are still sold in print versions rather than digital form. Instead of decreasing from the sales of traditional books, e-books have appeared to supplement and even enhance them.
"Digital devices give a big boost to book reading," according to a survey conducted by USA Today and Bookish. It noted this was good news for readers, publishing companies and authors, although not-so-good news for traditional book stores.
2. Digital Options
Savvy book publishers have taken note of the industry's penchant for embracing the latest technologies. The result is a slew of traditional book publishing companies that now offer e-book and digital app options in addition to the traditional publishing deal.
That means the content you take to press can now be enjoyed on paper, online and even on the go anytime, anywhere, from a wide array of mobile devices.
3. No More Book Publisher Rejections
The explosion of self-publishing is another exciting development in the book publishing arena. Gone are the days of sending out a book proposal to dozens of publishing companies only to receive dozens of standard rejection letters.
While you can still go the big-name publishing route, you don't have to. The industry is alive with self-publishing options that let you produce your book on your terms.
4. Truly Unique Content and Product
Publishing your book on your terms also means you can include, omit, rearrange or otherwise have a field day with your content. You can even use your own illustrations and photos, something that was impossible with some book publishers in the past.
Not only can you choose what the interior of your book contains, but you also get some say over the exterior. For example, Walsworth offers a variety of options for finishing, binding and coating, plus different decorative options such as embossing and hot foil stamping.
5. Order Fulfillment
The book publishing industry has also increased its flexibility when it comes to order fulfillment. You no longer have to order massive quantities of books or wait an equally lengthy amount of time to receive your order.
Many book publishing companies can accommodate smaller orders of a few hundred copies as easily as larger orders with thousands of copies. Turnaround time can also be quite rapid, without the lengthy delays traditional publishers inflicted through the arduous editing and production process.
Despite naysayers who may continue to say otherwise, the book industry is far from dead. It's alive, kicking and packed with numerous options to product the book you want, when you want and how you want it delivered.