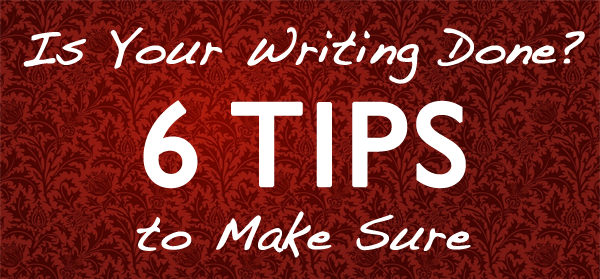 6 Tips to Make Sure Your Writing is Really Done
Whether you're writing an article, blog post or news release, it's crucial to ensure your work is written in an authoritative yet approachable style. Making certain that your writing is free of typographical errors, misspellings and grammar blunders will improve content clarity and improve readability. That means more than skimming and running spell check to catch typos and obvious errors. Look over your work closely to avoid errors like run-on sentences, comma splices and subject-verb agreement, as well as to ensure your work has proper flow and tone.
Mistakes are bound to happen occasionally, but paying close attention, keeping your eyes out for common problems and giving your work multiple reads can keep errors to a minimum. Take a look at some common problem areas for which diligence can pay off.
Many errors don't get flagged by spell check because they're not misspellings (for example, "from" instead of "form"). If you find you're missing too many of these, you may be relying too heavily on spell check, which doesn't catch everything. You should still read your work carefully.
If you have generic words like "things" in your writing, think about how other, more specific words could be used to more accurately describe the elements you want to convey.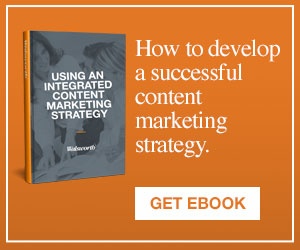 Do too many of your sentences start with "there are?" Not only can you usually rephrase these sentences in active voice and provide better quality, you can do so using fewer words. "There are 15 parks located in the city" becomes "The city has 15 parks."
The names of businesses and organizations are singular words and phrases. They should not be used with plural pronouns (they, their). While it may sometimes be awkward to refer to a company as "it," you can easily rephrase to avoid using the pronoun at all.
While "more" can refer to both number and volume, "less" refers only to volume and "fewer" refers only to number. Therefore, the quick lane at the supermarket should be labeled "10 Items or fewer," not "10 Items or less."
Tips for ensuring quality work
Read your work over — aloud. It's an excellent way to pick up on grammar and style errors and to get a feel for how the writing flows. If you're in a situation where reading out loud would be awkward or disruptive, read in a "six-inch voice," basically a whisper that would not be heard by anyone farther than half a foot away.
Have someone else read your writing. You may be too close to or knowledgeable about the subject to give an unbiased read of your own work. An uninvolved reader can not only pick up on errors or weak phrases, but can also tell identify areas that felt confusing.
Move on to something else for a while — overnight, if you can, depending on your deadline — and return with fresh eyes. A new day can give you a clearer perspective on your work and make weak areas stand out.
Split up the copy editing and proofreading. Read first for accuracy, flow and tone, and then come back with the eyes of a proofreader, looking specifically at spelling, punctuation, and other grammatical elements. If you do both at the same time, you might miss something on one side of the coin or the other. In the proofreading phase, you can read a sentence at a time from front to back, and do the same from back to front to change up the focus.
If you write in Associated Press style, sign up for a subscription to the online AP Stylebook for easy access to Stylebook entries anywhere you are, as well as updates as they happen.
Expect to cut your work. Don't worry about going a little over your predetermined word-count maximum, and don't spend a great deal of time editing while you write. Let yourself get into the flow of your writing style. You can shorten your work later as you look at your writing with a different set of eyes.
Read other writers
One of the most important ways for writers to hone their skills is to read the works of other writers. Reading should be part of your daily routine, whether you read materials that are informative, entertaining or dramatic. The benefits can be tremendous.