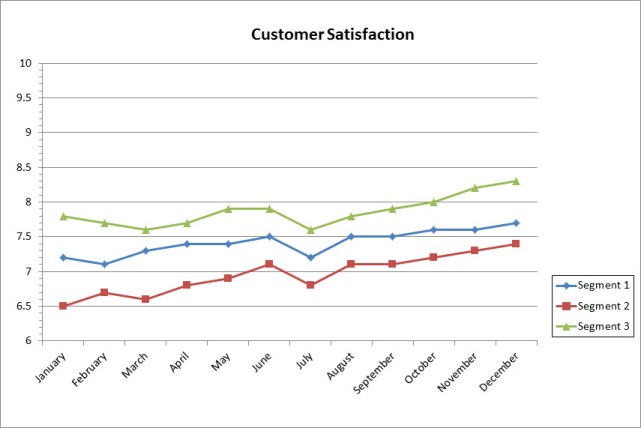 Best Practices for Tracking Customer Satisfaction
Most organizations want to know how satisfied their customers are because they recognize that dissatisfied customers usually take their business elsewhere. Unfortunately, many organizations don't have a formal program in place to gather and track customer satisfaction, and have to rely on anecdotal information.
In my experience, informal feedback is a fickle animal that comes in waves and often leads to knee-jerk decision making and ineffective improvement efforts. It can be exhausting to an organization that gets into a mode of scrambling to put out daily fires of the loudest or most urgent feedback of the moment.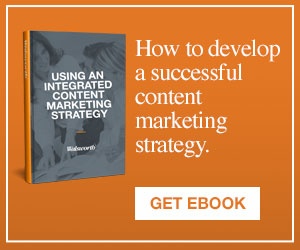 Operating in firefighter mode can also short-circuit an organization's ability to plan and execute longer term efforts that have potential to address problem issues that matter most to customers. If you find your organization in this scenario, a formal customer satisfaction program may help you regain your own daily sanity and significantly improve your customers' experience as well.
Before you begin surveying customers, consider what types of surveys are most relevant to your business. The most common types are transactional surveys and relationship surveys.
Transactional surveys are best for measuring customer satisfaction with specific portions their experience with a business. Relationship surveys are best for measuring customer satisfaction with their overall experience, especially when they interact with a business over months or years.
Transactional surveys, sometimes referred to as event surveys, are typically:
Focused on the customer's satisfaction with a specific interaction, or "touch point"
Conducted soon after an interaction so it is fresh in the customer's mind
Completed by the specific individual involved in the interaction
Short in length (2-3 minutes to complete)
I prefer conducting transactional surveys electronically with the help of a third-party customer feedback solution provider. Providers who specialize in transactional surveys offer dashboards for the monitoring of results in real time, in-depth analysis and reporting tools, and automated dissatisfaction alerts so key stakeholders can perform immediate triage.
Relationship surveys, sometimes referred to as loyalty surveys, are typically:
Focused on the customer's satisfaction with their overall experience
Conducted a certain number of times a year or at specific times of the year
Completed by decision makers and/or influencers
Medium length (15-20 minutes to complete)
Although relationship surveys can also be conducted electronically, I'm a believer in conducting them by phone with the help of a third-party customer research providers who call on behalf of a company to speak with their customers.
These providers excel in learning your business so that they can conduct survey scripts in a conversational way, which can result in higher completion rates and can capture feedback subtleties that can be only be picked up through the tone and context of a live conversation.
I've found that using a third-party provider has two other benefits: Customers often share more candid feedback when speaking with an impartial listener, and third-party providers provide unbiased results analysis.
Once you select a survey format, consider a few other things before you get started:
Ask questions that are actionable. If you get feedback that indicates opportunities for improving customer experience, you want to be able to take action and do something about it.
Use Net Promoter Score as one of your questions. The NPS score, which measures a customer's likelihood to recommend your business to someone else, is widely recognized as a standard to help correlate other satisfaction measures to their impact on overall customer loyalty.
Ask open-ended questions too. Questions with number score options are the basis for the graphs that help track trends, but using an open-ended question to ask a customer why they selected a particular score can provide you with insight into the specific dynamics driving high and low scores. This is what will help you prioritize customer experience improvement efforts.
Segment your results. While overall satisfaction scores may look fine when averaged over your entire customer population, segmenting scores into groups of customers with similar characteristics may reveal burning issues that might otherwise go unnoticed. You know your business best and probably already have defined customer segments, but if you don't, consider segmenting customers by the market they're in, the products they buy, the amount they spend with you, or the length of time they've been a customer.
Setting up a formal program to track customer satisfaction takes time and effort, but when customer feedback is acted on to improve their experience, you can count on them to let others know, and that means everyone wins.