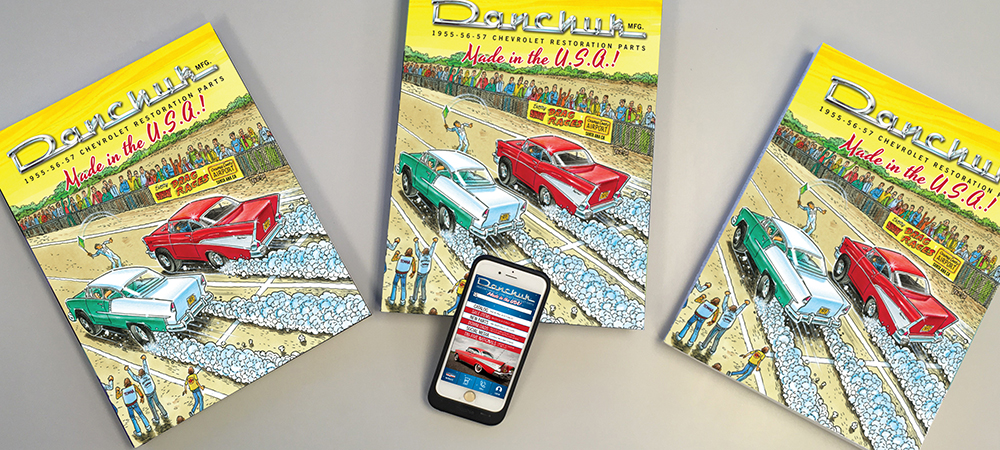 Danchuk's App is a Case Study of Mobile Success
It might surprise readers to notice that Walsworth posts articles about developing mobile apps fairly often. Some might think mobile apps would threaten our core business of print manufacturing.
But we've come to understand how print and mobile complement each other.
Whether our story has been about creating award winning mobile apps, or how associations can use mobile apps to engage their members, our articles have focused on utilizing mobile technology to help organizations improve results with the content they've worked so hard to create for their audience.
So, it's pretty satisfying to see the success story of mobile apps for magazine publishers and associations expand to other markets – in this case, catalog publishers.
Danchuk Manufacturing is the largest manufacturer and distributor of 1955, 1956 and 1957 classic Chevrolet restoration and performance parts in the world. Often referred to as the Tri-Five, the 1955-56-57 models include the Chevy 150, 210, Bel Air, and Nomad.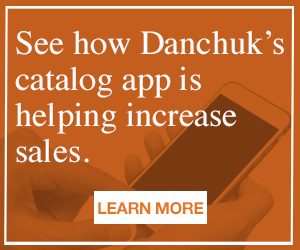 These cars have inspired a number of enthusiast clubs, websites and businesses that cater to collectors and restorers. Their popularity also inspired the creation of Danchuk.
At its inception in 1976, Danchuk manufactured a single 1957 parking lens. Today, Danchuk manufactures such a wide variety of parts that they require a 750-page catalog to contain the inventory. And, to keep up with their ever-growing product line of products, Danchuk's in-house art and photography department produces a new catalog each year.
The printed catalog is an invaluable sales tool for Danchuk. As we've written before, print catalogs are popular and powerful because they don't require power or internet, and they are always on. But, because it isn't always convenient to carry around a 750-page catalog, a mobile app makes perfect sense as a companion.
Because Danchuk wanted to offer a mobile app experience that would feel similar to paging through their print catalog, Walsworth creates a new version of Danchuk's mobile app each time they publish a new catalog edition. The app even includes page references so users can refer from the app to the printed page.
The mobile app enables:
Mobile access to Danchuk's entire product offering
Searching by part name or part number
In-app ordering, with integration to Danchuk's eCommerce system
Inclusion of event promotion videos
Inclusion of tech articles and instruction sheets
In-app access to Danchuk's newsletter and blog
Push notifications
App-exclusive offers
The best news? Danchuk has determined that their mobile app is paying for itself by increased product sales. This makes the app a business-savvy companion for their print catalog.
You can read our case study reviewing Danchuk's app success here.
To learn more about how Walsworth's mobile apps team can help you, contact us online or request a demonstration. We're excited to identify ways mobile publishing apps can help you improve results with your audience.