Four Engage Mobile Apps Receive AM&P Excel Awards
Walsworth is proud to announce that four of its association apps received award recognition in AM&P's EXCEL Awards, which recognizes excellence and leadership in nonprofit association media, publishing, marketing and communications.
An overview of each association and mobile publishing app is provided below.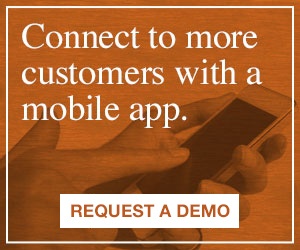 All share common goals:
Combining content from various sources to make it available in one convenient place
Increasing member engagement with interactive content and update alerts
Providing analytic insights to understand what content members value most
Be sure to join us for the July 16 webinar when panelists will share how they created communication products compelling enough to win AM&P's EXCEL Gold Award, the highest honor in association publishing.
Mobile Application (Education) – Silver Award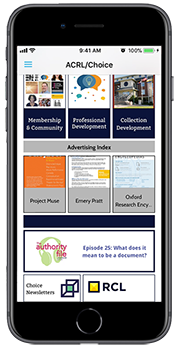 The Association of College & Research Libraries (ACRL) is a division of American Library Association and develops programs, products and services to help more than 10,500 academic and research librarians learn, innovate and lead within the academic community.
ACRL engaged Walsworth to create iOS and Android versions of their ACRL-Choice app, which coalesces several ALA content sources into one convenient place.
Utilizing an application programming interface (API), the app is continuously updated by bringing together content from ACRL's Choice magazine with selections from ACRL Insider, ACRLog and Choice's Ask an Archivist. Users receive content notifications corresponding with their personalized needs and preferences.
Mobile Application (Magazine) – Gold Award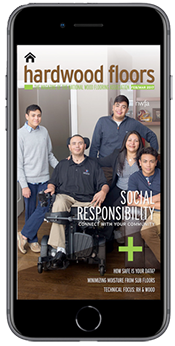 The National Wood Flooring Association (NWFA) is a not-for-profit trade association representing all segments of the hardwood flooring industry, including manufacturers, distributors, retailers, installers, importers/exporters, inspectors, and consultants.
NWFA engaged Walsworth to create iOS and Android versions of their Hardwood Floors Magazine app to provide wood flooring professionals easy access to the information necessary for personal and business success. The app combines association content from past and current issues of Hardwood Floors Magazine, recent news and blog posts from NWFA's website and access to NWFA's Industry Guide of industry professionals and resources.
Mobile Application (Magazine) – Bronze Award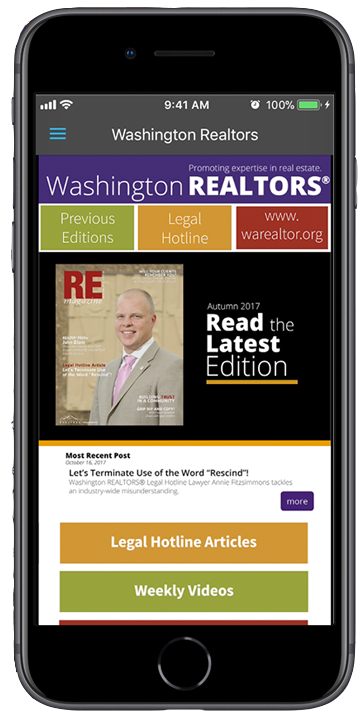 The Washington Association of Realtors (aka Washington REALTORS®) is the largest trade association in the state of Washington, working to promote excellence in real estate and provide member benefits to realtors and affiliates.
Washington REALTORS® engaged Walsworth to create iOS and Android versions of their RE magazine app to provide members easy access to real estate education, legislative issues, legal topics, member benefits, Code of Ethics, insurance availability, government affairs, activities, and more.
And, even though Washington REALTORS® RE magazine is distributed quarterly, the app enables the organization to maintain member engagement with daily, real-time content updates.
Mobile Application (Other) – Gold Award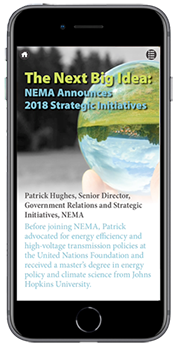 National Electrical Manufacturers Association (NEMA) is the largest trade association of electrical equipment manufacturers, representing nearly 350 electrical equipment and medical imaging manufacturers.
NEMA engaged Walsworth to create iOS and Android versions of their electroindustry magazine app to combine content from NEMA's electroindustry magazine, eCommerce store, blog, and website. Along with enabling notifications to readers regarding new content and/or educational offerings, the NEMA ei app helps improve engagement with a single source of the information members expect from NEMA.
Contact our apps team to learn more about how a mobile publishing app can help your association:
provide real-time content updates,
drive greater engagement with your audience,
earn additional revenue, and
reach a broader audience.