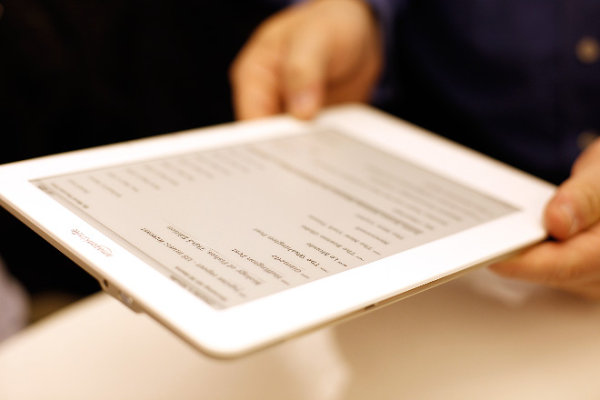 EPUB, PDF or Digital Publication?
Brochure, digital magazine, ebook: To deliver each of these content formats digitally while respecting the user experience, you'll need to select the right format. EPUB, PDF and digital publishing files all provide faithful media representations across devices, but work best for certain content types.
Ensure your project's success by learning when to use each file format.
EPUB
The electronic publication format or EPUB has become a popular file format for ebook publishing. The EPUB draws on HTML markup to format pages. Because EPUBs are open source, they can be used across devices including tablets and e-readers.
Completed EPUBs can be sold online through digital publishing stores like Amazon and other monetization paths. If you need to create an ebook, this is the format you'll want. Note that the EPUB format is new and continues to evolve. The most recent version, 3.0, launched in 2011.
With a few tweaks to your existing manuscript, you can create an EPUB yourself in as little as 30 minutes. You'll need to remove headers and chapter breaks from your manuscript before changing it into an HTML file and create metadata that describes your publication.
Then, you'll need to convert the HTML to an EPUB file using converter software. This stores all of the associated EPUB files together so the end user receives all of the information associated with the e-book. Because EPUB is layout agnostic, readers can enjoy your content on any device, and the content will automatically format to display on the screen.
PDF
As an open-specification file format, maintained by Adobe, a PDF is easy to generate from a source document, such as a word processing document or an image file. When you save the PDF, you maintain the original visual formatting in a file format that can be easily opened and shared across devices.
Since PDFs have a static layout, they will look the same across different devices. This makes it challenging to view PDFs on small screens and mobile devices. Since the layout of a PDF is static, it is an excellent format choice when preserving the source format is paramount.
For brochures, posters, prints and brief documents, PDFs are simple and smart. For long format materials or for materials designed for mobile users, PDFs may not be a very good choice due to formatting constraints.
Digital Publication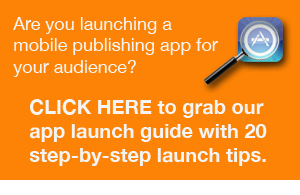 At Walsworth, we offer several digital publication apps that can be used to create rich content. With major publishers like Conde Nast showcasing apps, the format is fast gaining traction in the e-publishing world.
In contrast to PDFs and EPUBs, Digital Publishing files allow for interactivity and rich media to create an engaging user experience. As such, they are truly ideal for content that requires an interactive or immersive environment.
Because of the level of interaction required, these may look best when viewed from the native app in a tablet. However, most digital publications can still be viewed from a desktop, laptop or mobile device.
Design takes center stage through attractive and intuitive navigation and layouts. Digital publications can also accommodate video, audio, narration, animation and slideshows. When you need to replicate the look and feel of a print magazine, a digital publication works best.