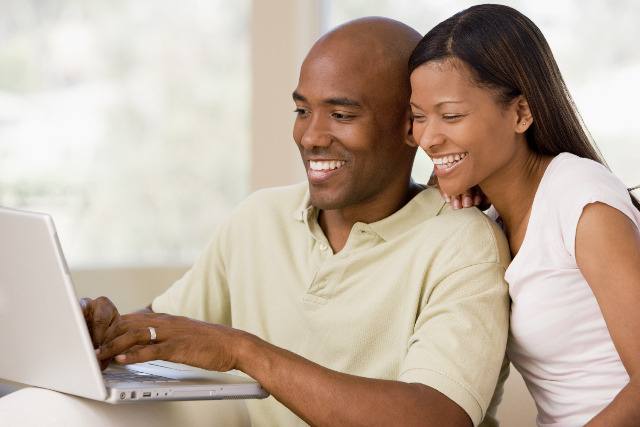 What Makes a Great Landing Page?
In our previous Why Landing Pages Are Critical to Your Success post, we talked about the importance of landing pages in your overall marketing campaign.
To recap, landing pages can be thought of as transactional pages – pages that capture information through a subscription to a newsletter, a download link to a white paper or informational article, a sales form or other form that a visitor is asked to complete.
Visitors find a landing page by clicking on an ad, email offer or search result, so they're already interested in your product – which means they're ideal for motivating visitors to make a purchase or "opt in" to an offer you're providing.
That's the role landing pages play in your marketing campaign, so now let's look at what makes an effective landing page – one that makes visitors want to learn more about your product or service and, hopefully, become customers:
Remember the basics.
Include an information request form on the page that visitors can use to submit their name and contact information, enabling you to follow up with them.
Be sure to have a strong call to action that is compelling, but not overbearing. Offer a white paper download or a limited time offer discount that appeals to your audience. Remember, since a landing-page visitor got there by clicking on an ad or email offer, they're probably already interested and motivated.
Make your meta matter.
Your meta information is what's going to help search engines find your site and rank it well, so make sure it's search engine optimization (SEO) friendly. Don't focus just on the title.
The meta description – that little descriptive snippet of code in a web page that search results key on – is important too. This is where you really have a chance to outshine other pages that show up along with yours in the search results. Take time to make sure its message is interesting as well as descriptive.
Make sure your headline is interesting and compelling.
It's just a few words, but your title is what grabs a reader's interest from the moment they land on your site. It should make visitors want to read more, so make it concise yet snappy. Keywords are good here too, and you probably want to use an h1 or at least an h2 tag, but the primary goal is to grab the visitor and compel them read on.
Make it scannable.
Let's face it: most people today want what they want, and they want it fast. Ensure them your site and its content are interesting by sprinkling your copy with subheads using a series of tags of varying sizes to divide copy into an outline-like form.
We know you hated writing outlines in school, but when it comes to writing good landing pages, your fifth grade teacher was right – a strong outline structure is important.
Include only high-quality, on-topic content.
Cut out the fluff and stay focused. Keep keyword use natural and don't just churn out inferior copy to keep your site "updated." Make sure the content hits on all the pain points that will demonstrate how taking action will help the visitor in some meaningful way.
Make it easy to share and socialize.
Include links to all the social sites in which you participate. Not only does this step aid in SEO, it also makes it easy for your visitors to share with their friends, family and colleagues so you can expand your reach without lifting a virtual finger.
Finally, make it pretty.
Make sure the content flows well visually, and use good color combinations that draw the eye and make your content easy to read. Use visual elements that help lead the eye down the page or to a sidebar or wherever your call-to-action is placed. Avoid cluttered pages that look like they're going to be too much trouble to read.
Want to see some great landing pages at work?
Visit the sites of retailers and businesses you value and trust, and do a little analysis to learn why you like them and what makes them popular.
Visit your competitors' sites and sites your target audience is likely to visit. While you're visiting, make a list of elements like headlines, colors and other features. Then take that list, print out these tips, and get started making landing pages that will knock your competitors out of the water.