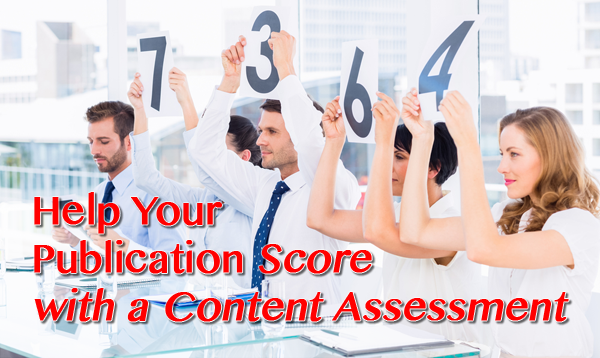 Help Your Publication Score with a Content Assessment
The purpose of print publications has always been to deliver content to readers. Now, with the Internet, email, social media, apps and more, there are many ways to reach readers with your content. If you know how to do a color check on your publication, but are not aware of how website navigation affects your readership, it's time to look at your print publication and determine the best way to reach readers and, subsequently, increase revenue.
Walsworth is here to help with its Content Assessment, which is a thorough assessment of how well your content is organized, distributed and presented across the all potential print and digital channels. The Content Assessment typically builds upon the insights and recommendations that were provided through our Digital Presence Assessment, which is a quick X-ray of how well your website, email, social media, app or digital edition and any paid content or promotions are performing.
In this interview, John Burgess, Director of Strategy and Innovation, explains the Content Assessment and why publishers should consider going through this process.
Q: What is the Content Assessment?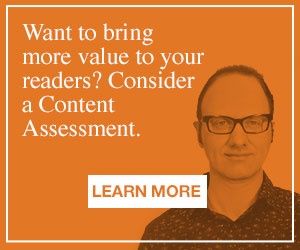 A: The Content Assessment is a review process that looks at every channel a publisher uses to disseminate content – print, website, email, social media and/or digital apps – and looks at what content is being distributed across these channels and how their audience wants to consume that content. Further, the assessment identifies opportunities to expand free content and paid or premium content to complement core paid content subscriptions. Lastly, the assessment identifies how to best organize and present that content in each channel.
Q: What is the purpose of the Content Assessment?
A: Not only do we want to help people build websites, set up email, set up social media and create apps, but we want to help them implement the right tools for their audience and situation. More importantly, we want to help people think through how to use those tools to grow their business. If a publisher integrates these tools successfully and thinks through how to use the right tools to deliver the best content experience for their members or subscribers, then you have the beginnings of a recipe for content to strengthen existing revenue streams and create new ones.
There are a lot of people who are still stuck in the mindset that print and digital are an either-or proposition. We are trying to help publishers realize that their audience trusts them as the expert resource on the content they are publishing. So it is the publisher's responsibility to make that content readily available in any way their audience wants it. The assessment gives us an audience's preferences for how they want to consume a publisher's content.
Further, the assessment identifies what content their audience likes versus what it doesn't like, and additional content they would like the publisher to provide and where the audience is going to for that content.
Lastly, the assessment evaluates all of this in the context of what a publisher's identified competitors are doing, so potential differentiation or opportunity can be capitalized on.
Q: What is involved in the Content Assessment?
A: First we talk to the publisher to understand their business and learn more about their competitors. We interview other stakeholders identified by the publisher, such as the writers, so we get a feel for the strategic content view from the publication's key people.
Then we conduct qualitative interviews with some of their subscribers or members to understand what content they like from that publisher, what content would they like to see, how they are accessing that content, and where they are going for similar content.
From that information we create a quantitative survey that is sent to the publisher's entire subscriber or member base. That gives us data such as demographics, mobile preferences, content consumption preferences, what features, articles or writers are more popular than others and why, and where else are they going for that information.
We review navigation of the publisher's website, known as taxonomy, because when someone comes to your website, you have five seconds to engage them. We also examine each competitor's website using Walsworth's Digital Presence Assessment, looking to see what they are doing in five areas – website, e-newsletter or email, social media, apps, and any sort of paid promotion.
Our Walsworth team then reviews the gathered information and discusses our recommendations for how that publisher could use their content more effectively to bring in more subscribers and advertisers.
Q: From the Content Assessment, what types of recommendations are made?
A: We create a publishing model that helps publishers become more discoverable and engaging with a combination of free and premium content that is packaged precisely for each of the available channels used for distribution.
For their website, we help them determine how to better present their content. When readers or viewers see that home page, it's got to be crystal clear what this publisher's content is about within the first two to three seconds.
In a Content Assessment for one of our trade magazine customers, one of the key things we learned that, of the three major publishers around this content topic, our client is the oldest, most respected and most technical because of their writers. So now their writers are showcased.
People also have to be able to find your content online. For example, another national magazine customer never published any articles from their magazine on their website. With their articles online, with key words indexed by Google, the number of keywords ranking in the top 20 search engine results has quadrupled in less than six months. As a result, many pages are returning higher in the search results for high value, target keywords. This discoverability results in more clicks to their website.
Another way we help increase website traffic is through email. Our national magazine customer was sending emails to subscribers with all of the content in the email. Now their emails only contain a compelling title and an excerpt of the first sentence or two with a link to the website. And this is increasing email open rates and click-through rates to the website. More importantly, those readers are staying and reading more pages on the website. In a six-month period, this client has gone from 10,000 website visits a month with zero referral traffic from email to 36,000 website visits a month, with 15,000 of those coming from email. Further, the pages per visit have increased significantly. That's quite a growth.
We also discuss with publishers the need to present website visitors with a high-value offer, such as an e-newsletter, white paper, online event pass or subscription promo. We have found that people will provide their email address for what they consider to be high-value content. Once the publisher has those email addresses, they can remarket additional content to that subscriber or member. Now, our national magazine client is capturing around 700 email addresses a month, up from 70 a month. You can see how all of these efforts working together create exponential results.
So once you get readers coming to the site, and they view that publisher as a trusted source and they want access to the premium content, there's a tipping point where they want to subscribe to the magazine, digital magazine and other paid or premium offerings.
In addition, a digital app that is optimized for reading on a mobile phone is a good fit to reach an ever-increasing mobile audience. We have a magazine client that has seen a 600 percent increase in sessions on the app optimized for mobile and a web edition.
As mentioned earlier, all of these efforts together create exponential results and a tipping point to pay for content. For our national magazine client, in the six months following their Content Assessment and implementation of the recommendations from the assessment, their subscriber base has increased 11 percent and the momentum is just getting going.
Once the key building blocks are in place, we look at other ways to boost subscribers. For example, based on the national magazine customer's Content Assessment, we learned their editor is very approachable, so we are recommending creation of a paid-access monthly webinar series that is a Q&A with a special guest. We have helped them video-produce key events to be used as curriculum, with slides, transcription of the presentation and video, and made available online.
These examples are just the tip of the iceberg in terms of opportunities that assessments have identified to help customers.
Q: What types of publishers does Walsworth help?
A: We see a lot of opportunity with niche publications, national or regional, lifestyle or hobby, and with trade and B2B magazines.
We see many niche publishers that have really great magazines and great subscriber bases, but their digital doesn't match the magazine. They are spending 99 percent of their time focusing on getting the print magazine out every month, and while they are doing the website, social media and email, none of it is coordinated with the magazine. Many niche publishers don't see how they can make money with digital so they are not making that investment. That's how we establish ourselves as a trusted partner with our publishers. This helps us establish a different conversation, from a publisher asking their sales rep about better print pricing to us asking the publisher how can we help grow their business.
Send me more information on how a Content Assessment can benefit my organization.