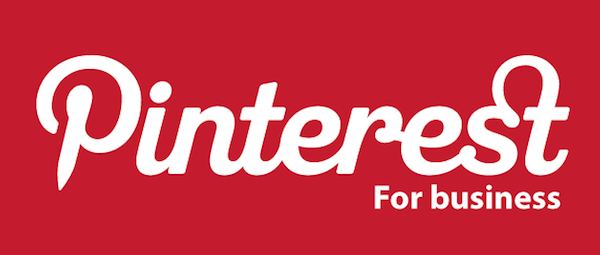 How Businesses Can Get the Most with Pinterest
If you think Pinterest is just for crafts, recipes, home organization and pretty pictures, think again. Seventy million Pinterest users are creating pins and pin boards (think virtual push pins and bulletin boards) covering a wide range of interests, and businesses can and should tap into those interests.
Pinterest is a great way to illustrate the human element of a company in a visually appealing manner. You can share tips to help your customers, provide rich content that would interest your target audience, highlight people and news within your company, and generally tell stories via compelling images that could take on a life of their own through re-pinning.
As shared in other articles of our Social Media Insights series, the trick is to put up content that your followers will find interesting, interspersed – but not overwhelmed – with content about your products.
One advantage of putting your company on Pinterest is that not only do followers see what you choose to share with others, they can also get a good, non-salesy look at what you have to offer through the visual genius of the social media platform. And the more compelling your content, the more likely a Pinterest user will keep scrolling to see your other pins and looking through your other boards.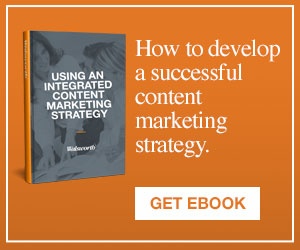 Diversified Pins
In a quick glance at businesses on Pinterest, the first one that popped up was White Cloud, which is known for toilet paper but also produces facial tissue and added laundry detergent in 2014. My White Cloud, which the company goes by on Pinterest, has 21 boards, only five of which are directly related to the company and its products. The other boards, however, quietly incorporate pins here and there that focus on White Cloud products. White Cloud, with 2,300 followers, is not a major player on Pinterest and may never be one, but it is smart to diversify its social media efforts among a variety of platforms.
One of the biggest successes on Pinterest in terms of fandom is L.L. Bean, which has an impressive 5.3 million followers. Nordstrom, Caribou Coffee and Sony have also had excellent responses on the visual Pinterest platform.
Hearst Magazines Digital Media focuses on 18 digital properties, including Cosmopolitan, whose Pinterest referrals have enjoyed a year-over-year increase of 715 percent. Evergreen content is part of what drives this; Cosmo's "20 Life-Changing Ways to Use Bobby Pins" has been pinned more than 227,500 times and continues to drive traffic. If you're the publisher of a lifestyle magazine, that should get you thinking not only about compelling topics, but eye-catching headlines as well.
Pinterest users are roughly 70 percent female, so businesses should use some strategies to appeal to women, who represent a strong consumer market. But businesses also should focus strongly on general interests and approach typical male interests in ways that could also draw more female users. The platform also attracts a more mature audience, and nearly a third of users have incomes higher than $100,000.
What if your organization traditionally appeals more to men than women? The approach taken by U.S. military branches, which are about 85% male, is to maintain a strong focus on human-interest topics. Their boards tell visual stories of military personnel contributing to their community, reuniting with family, and working to stay fit. The U.S. Marine Corps on Pinterest has garnered have 28,580 followers, while on the U.S. Army on Pinterest, has a smaller group of 10,865 followers.
Here are 10 tips to help you get off to a good start on Pinterest:
Create a solid profile that has all the details people need to connect with you. Fill out the "About You" section and use a high-quality logo. Link to Facebook and Twitter through Pinterest's account settings.
Follow other businesses on Pinterest and engage with them; watch what your customers are pinning along with pins from your company. Other companies can also be inspiration.
Set your "Search Privacy" to remain off so customers can find you.
Don't over-pin. A good rule of thumb is five pins in five minutes to avoid being overwhelming. If you want to set aside some time to expand your boards, try to wait 10 minutes or so before each batch of five.
Add robust pin descriptions (you have up to 500 characters) to your pins, using relevant keywords and hashtags. Link to your own websites and social media sites when appropriate.
Vary your content to appeal to a diverse audience. Don't use content that goes way off the mark, but ensure that you cover the topics relevant to your company and your followers.
Divide your pins among a variety of boards so they are easier for fans to navigate. If you have too many pins, people may end up not seeing those on the bottom.
Promote your Pinterest page through your website, social media, and business and customer contacts. If you add a Pinterest logo to your website and blog, you can increase your followers as well as make it easy for people to pin content on your website.
Install the "Pin It" button from your browser's available add-ons so you can easily add pins to your boards.
Use Pinterest's analytics to track your performance.
Pinterest also offers options to promote pins, sell products through pins, and collaborate with other pinners through tools such as rich pins, introduced in 2013, and sponsored pins, currently in beta release. Once you get set up as a business on Pinterest, explore these techniques to attract more attention on Pinterest and see how you can use Pinterest to grow audience engagement with your brand.