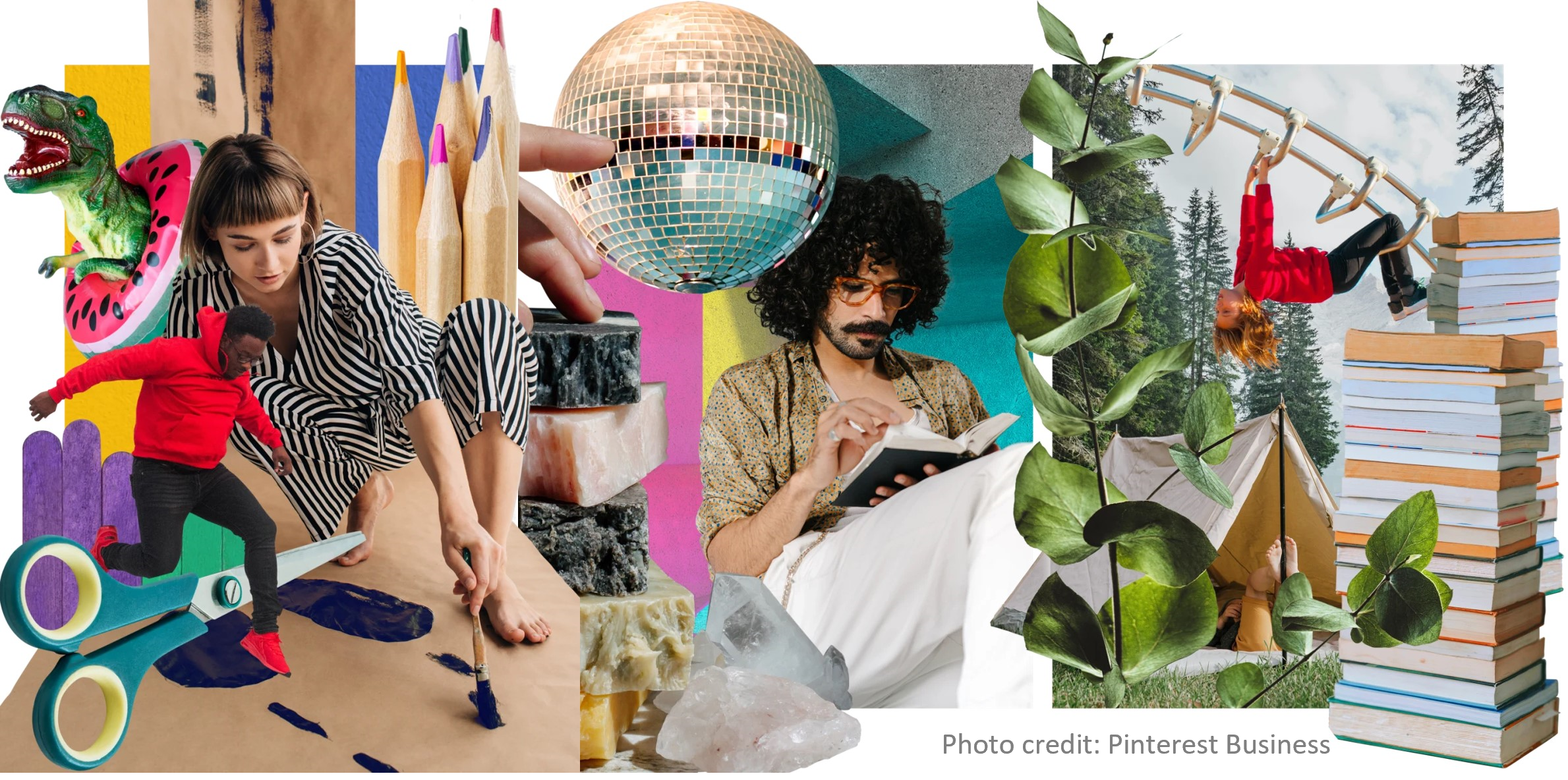 How Pinterest Predicts 2022's Not-Yet-Trending Report May Affect the Print Industry
Pinterest isn't just for pinning ideas for your at-home coffee bar anymore. It is a social platform used by consumers from every generation as an idea catalog to plan everything from their next haircut to their next business venture. Pinterest Predicts 2022 is Pinterest's "not-yet-trending" report detailing which of last year's search terms show the most opportunity for a full-on tidal wave of growth in 2022. After Pinterest Predicts 2021, 80% of the predictions became trends, so Pinterest Predicts may just be "a window into the future, from the place where people go to plan it."
This is where you can catch the wave before it crests.
Custom Luxe
Consumers are willing to pay more to invest in higher quality products. This year, Millennials and Zoomers will focus on bringing luxury into every corner of the everyday. The trend limitless luxe focuses on this idea in specific areas of the home, as search terms for luxury laundry rooms have increased by 11x and luxury garage interiors by 5x. Gen Xers and the Boomer Generation are joining the trend for emotional escape rooms, as all generations are searching to create their own "safe spaces for feels." Searches are soaring for these curated and customized rooms designed purely for decompressing, vibing or raging. Far and away, Walsworth's fave sub-trend has got to be tiny library rooms. Just scrolling through the pins on this search makes me want to take a deep breath and buy yet another beautifully bound book to add to my own collection. 
Other home trends worth a look:
Curve appeal – Arched doorways, circular shelving, curved couches and kitchen islands are rounding out home trends this year.
Biophilic design – More than bringing the outside in, this trend focuses on plant-first architecture in residential and corporate buildings around the world.
Barkitechture– If you're a pet parent who would love to have luxury dog beds made from furniture or catify your home with Jackson Galaxy, 2022 is your year to have a pet-focused redesign!
Celebrating Mood at Any Age
According to Pinterest CMO Andrea Mallard, "everyone — of all ages — is ready to make major changes in 2022." Mallard's trend predictions for 2022 encompass a forecast for every generation.
Gen Z will revolt through subverted fashion and hairstyles, like pearlcore or oh my goth makeup styles, jewelry and fits.
Millennials will rethink traditions and celebrate the undercelebrated with altbashes like adoption parties and breakup cakes.
Gen X will achieve much desired work-life balance by focusing on highly styled business storefronts (store décor) and then planning effortless, all-inclusive resort getaways (the last resort).
The Boomer Gen will find their inner child through fearless baking (batter up) and kidding around with playful hobbies and flexercise.
Impact on the Print Industry
While many are improving their financial literacy (#finpowerment) and delving into the market for future returns, what people will value in 2022 is their own emotional wellbeing in the moment. Yes, it's a treat-yo'-self year, but it's more than that.
Consumers of all generations want their print to speak to them. From the font on their next package to the binding of their next coffee table book, they want their mood to be validated this year.
Opulent vibes will journey deeper than an aesthetic this year as rich, tonal colors combined with tactile textures will make waves in the print industry. Last year, the print industry focused on bringing optimism through vibrant colors and punchy shapes, and that upbeat style is most likely to continue. The design difference in 2022 will be a shift to communicating emotional support to consumers. This might mean folkloric or cottagecore color palettes for comforting vibes or monochromatic minimalism for that high-key drama.
Simple tactics like opting for a thicker, textured paper or incorporating an embossed or foil-printed element to your next publication will go further this year with consumers as they look for luxury, uniqueness and longevity in printed goods.
Do you have ideas for your next publishing project? Contact us here, and we will work to transform your inspiration to realization.