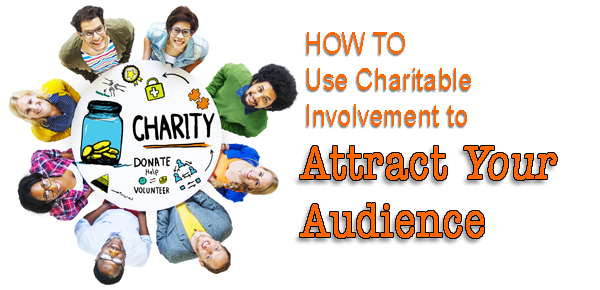 How to Use Charitable Involvement to Attract Your Audience
Organizations that are active in their communities can make great impressions on potential members, customers and clients. These organizations may work to create positive change through charitable involvement like volunteering, donating to a charity, or joining a community partnership.
Besides the good results these actions create, incorporating this involvement in your marketing strategy will demonstrate that your company cares about more than just business, and can attract like-minded followers whose brand loyalty could bring tremendous benefits.
Learn From Your Connections and Prospects
To ensure you're on the right track, get to know your target audience. Pay attention to your existing connections and prospects on social media, and follow groups of like-minded people, to discover the charities and causes they support as well as the concerns they share. This can give you ideas for charities to donate to and work with as well as benevolent activities to undertake, and let you know whether your current charitable giving programs are in line with the values of your target audience. You may even find ways to engage people in your charitable works.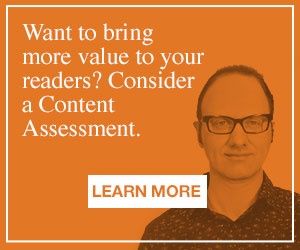 A classic car association could align itself with larger organizations, such as National Public Radio, that help people donate their vehicles to those in need. A regional magazine publisher could partner with a green-living organization to promote environmental initiatives that benefit communities. Or your company can create its own benevolent campaign and rotate a list of charities that will benefit from the proceeds.
The point is not to choose charities that will attract just anyone to your company. It's really about choosing charities that are aligned with your company's brand and vision. That is when your charitable involvemnt will attract your audience.
Partnerships
One of the best ways to both do and share good works is to create partnerships with charitable organizations for a common goal. Many businesses actively seek ways to carry out their missions and reflect their visions, and partnering with organizations that are actively working toward the priorities your company holds is a win-win-situation in that it benefits the company, the charitable organization and the people who are helped by the partnership.
Treat these partnerships like brand partnerships. You're not just helping these organizations; you're utilizing shared assets for shared goals.
Promote Your Involvement
In addition to your valuable involvement in charitable works, you need to promote these connections, and not just by making a list of donations. You'll connect better by illustrating the work you do and talking about it. Here are a few ideas:
Photos of staff and volunteers working together on a charitable project.
A news release, with a photo and chart, showing the results of a partnership.
Calls to actions seeking people to join your charitable initiative.
A story showing important statistics related to a cause you support or a problem you're working to solve.
Promotion of company-sponsored employee volunteerism through photos and updates on social media.
A downloadable white paper or other report listing all charitable giving activity by your company or organization.
Links to news stories that mention your company as a sponsor of charitable works.
Invitations to readers to share their own favorite causes, concerns and charitable organizations.
You don't need huge resources to make an impact on the causes you support; volunteering time or company resources could be as valuable to those causes as writing a check. And by promoting the good work you do, you can create and nurture connections with people who share your passions and concerns and could become diligently loyal to your brand.
Chances are the majority of the people you deal with on social media are millennials, the roughly 18-to-35-year-old demographic of people who are always online, increasingly mobile, and the most brand-loyal generation that has ever lived. Because they are highly attuned to social responsibility in companies, millennials are poised to give that important trust and loyalty to brands that maintain responsible charitable programs.
Companies of All Sizes Can Contribute
Big names do big things. Starbucks supports global clean water efforts, PepsiCo places employees in communities around the world to work on projects aligned with their skills, and Whole Foods fights poverty worldwide through micro-lending, community partnership projects and entrepreneurship assistance.
But smaller names can have major effects, too. Charlotte Street Computers in Asheville, North Carolina, accepts unwanted computer equipment and refurbishes later models to be donated to low-income people in the area as one of its several charitable giving programs. And Out of Print, a niche mail-order clothing company, donates a book to Books for Africa for every product purchased.
The question isn't how much your organization can do. The results will matter regardless of size. Instead, the question is really about what community involvement efforts fits with your organization's mission or brand.