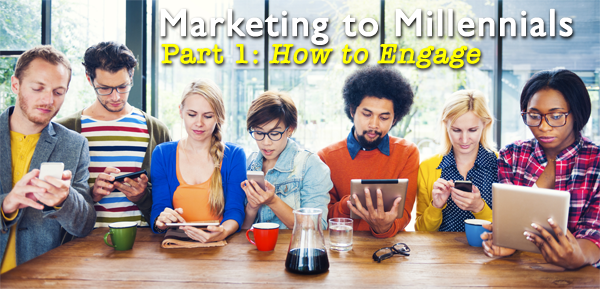 Marketing to Millennials, Part 1: How to Connect
Millennials — people born in the early 1980s through the early 2000s — spend $1.3 trillion a year. They currently make up the vital demographic of 18- to 35-year-olds. But they're a varying group of 18- to 35-year-olds, and marketing to Millennials is a different prospect.
This is not a monolithic group by any means. Millennials are more racially diverse, far more politically independent than any other demographic group, and more likely to be unaffiliated with a religion. These young people have grown up in a culture of individuality. They have been praised for their talents and rewarded for their successes. They don't settle into the typical rites of passage that their predecessors did, such as getting married, buying a home and having children at socially appropriate times. They may not do any of these things, or they may do them at non-typical stages of life.
For companies trying to make a connection with Millennial consumers, it's worth noting that Millennials are less trusting of other people. In a Pew Research Center study, only 19 percent of Millennials believed that most people can be trusted. But other Pew research also shows they believe in the future: 49 percent, more than any other demographic, say the best years for the United States are yet to come. And they have similar views to older Americans in terms of their attitudes toward business.
The trick, then, may be to earn their trust.
Engage Millennials
Since Millennials are less trusting than any other demographic, they are less likely to accept what they are told without giving it thought. They're used to doing research, and they are quick to visit Snopes.com to check whether assertions are bogus. To connect with them, you must be authentic, engaging and relevant, and you must create an atmosphere that's conducive to personal connection. Millennials can be high-maintenance, but they can also be high-performing when their needs are being met.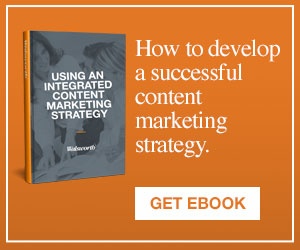 To form connections, be unique while being authentic and staying within your brand; give them something they can put to use; and be innovative in terms of technology, concepts and connections.
Millennials connect with relationships within an organization more than they connect with the organization itself. Brand loyalty doesn't come with blinders today; the loyalty comes in large part from the connections. It means a great deal to the Millennial when his or her opinion is validated.
Woot.com, a deal-a-day website, selects "Quality Posts" to highlight on each of its deals. The comments are gleaned from the discussion pages about the products. The company, often with tongue in cheek, selects two or three comments and announces them with phrases such as "conanthelibrarian links us to some more INTEL on the processor" or "lauriellen is confused, 'Hey, where's the giraffe? The giraffe is an awesome gentle giant.'"
Woot customers, who tend to be young and loyal, sometimes don't immediately notice when their posts have been deemed "quality" (the website lists only number of Quality Posts in a customer's profile, but not the actual posts). So when the customer notices that his or her number of Quality Posts has risen, he or she will likely scour previous deals or perform exhaustive searches on the Internet until finally discovering the post.
All because of a little praise and validation.
Anything that singles out Millennials for praise has a chance of luring them in or retaining them as customers, members or subscribers, whether it's putting up top comments on a website or providing rewards to magazine subscribers on anniversary dates or for achieving certain goals (for example, completing a checklist consisting of leaving a comment on a story, filling out a reader engagement survey and taking a quiz).
Digital Tech and Social Media
While Millennials may be diverse, what centers them is digital technology. Eighty-one percent are on Facebook, and the average Millennial has 250 Facebook friends, compared to 200 for Generation X. They are the first generation to grow up with the Internet; the Millennials coming of age now never knew life without easily available Internet access.
Millennials like to buy, consume, join and connect with that which makes them feel good about themselves. They want to connect with others, be heard, and have people talk with them rather than at them, and they can do all this with social media and digital technology.
To market to Millennials, it's important to place a high priority on mobile marketing, since 85 percent of U.S. Millennials own smartphones. Optimizing your website's landing pages for mobile is a good start, but you should also have a mobile app that grows with the users and keeps getting more useful in terms of features and level of interactivity.
Multi-platform advertising featuring social interaction, including sharing on social media, gives Millennials the innovation and connection they want while also letting them play a part in the exponential dissemination of the information. How much sharing happens comes down to how relevant and engaging your content marketing and advertising are. What will stand out are campaigns that offer something new and innovative but relevant; create a meaningful personal connection with the consumer; or is massively entertaining.
Don't Underestimate Millennials
Branding Millennials as the "selfie generation" is short-sighted and alienating. Millennials are (somewhat) self-centered because they are a generation that has been taught the value of self. To them, inner values like happiness are more important than external values like integrity, a highly valued attribute for Baby Boomers. Millennials are about discovery and wonder. They're always on the lookout for something new and exciting.
But it's not just for them. They're not narcissists. They value the individual. They also value organizations that value individuals, and they value social reform and social causes that help people.
Listen to what Millennials are saying. Sign up for Google alerts for phrases and concepts that exemplify today's Millennials. Scout out relevant blogs and Twitter profiles. Find common ground with these important consumers, and infuse some of their passion into your organization. Invite them to take part. With genuine, consistent messages that impress or entertain in ways that are relevant to Millennials, you'll have a shot at making real marketing headway.