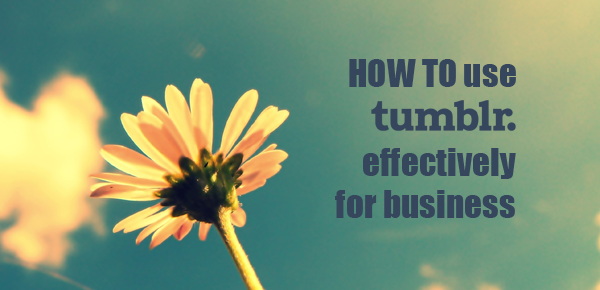 How to use Tumblr effectively for business
Businesses that want to reach younger audience should look beyond Facebook and Twitter, even beyond Instagram, to the diverse world of Tumblr. More than just a blogging platform, Tumblr sets itself apart by being a full social network with hashtags, comments, reblogs, followers and its Ask or Submit feature, in which users can ask questions of and submit posts to other users.
Where else are you going to find a social network with integrated blogs, or a blog platform with a social network? Join Glamour, Keds and The New Yorker and take advantage of this uniquely quirky site for your business marketing.
More than 80 million posts go up each day on more than 200 million Tumblr blogs, according to the company's internal research. And according to an Adobe Social Intelligence report from 2013, Tumblr is the No. 1-ranked site for social sentiment toward brands. That's good news for any business that wants to connect to the youthful audience on this network.
According to ComScore, a digital analytics company, half of Tumblr users are younger than 25. This is good for companies that want to target the 18- to 25-year-old market, but you'll probably need to approach this audience differently than in your other social media interactions. Much of the content on Tumblr is humorous, and some is sarcastic. Tumblr could be the place where you push boundaries in creativity while using content that helps you fit in.
To help you use Tumblr effectively for business, here are a few basic tips:
Be visual in your blog posts in order to spark reblogs. Tumblr is an extremely visual site, highlighting photos, memes and illustrations. A vital way to connect with Tumblr users is to create vibrant, useful infographics, photos and illustrations that share messages likely to be of interest to your target audience.
Utilize hashtags and mentions as you do on Twitter, except without a 140-character limit.
Follow users who are related to your company or industry and reblog their posts.
Search for relevant questions and include a link to your business with your answer.
Getting to Know the Tumblr Blog
Every Tumblr user has a blog, but it's not the kind of blog you may be used to.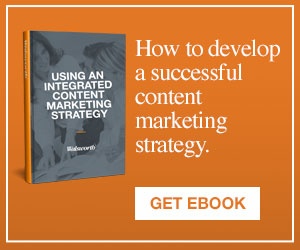 Your Tumblr dashboard will show you the seven different types of posts you can create: text, quote, chat, link, photo, video and audio. You can publish your posts immediately or choose from a variety of posting options, including adding it to the Tumblr queue, a powerful feature you can set up to stagger posts to your liking so your content stays fresh.
Connect With Influencers
Once you're established on Tumblr, connect with the top influencers on the platform with the intention of finding an influencer to partner with.
Start by using the "Find Blogs" feature on your Tumblr dashboard. You'll see a directory of recommended blogs, which you can browse to find top bloggers in your industry. You can also benefit from striking a partnership with a Tumblr influencer that would be beneficial to both of you.
Once you've found an influencer you'd like to partner with, reach out with an outline of what you'd like to accomplish and how each side will benefit. You can sweeten the deal with a free product or service, premium content on your website, or monetary compensation.
Ideally, you and the influencer will collaborate to create content that will be shared by both of you on Tumblr, first one of you and then the other. Through this exchange, you can find more users to interact with, get more traffic, and build your Tumblr community. It's best to forge a partnership that will remain relevant for a long time. If the partnership is strong, it may lead to connections on other social media platforms and within your general marketing strategy.
Advertise on Tumblr
You can use three different advertising methods on Tumblr to promote your blog marketing posts: Sponsored posts, which show up on web and mobile users' dashboards even if they don't follow your business; radar posts, which appear on the right side of mobile users' dashboards; and trending posts, which are placed on the trending tab for mobile users.
Like other networks, Tumblr has an analytics system so you can study how posts perform. Your Activity feed is located on the right-side menu on your dashboard.
Community
The Tumblr community is passionate and forms strong bonds. If you're genuine, have a relatable public personality and don't act like a brand, you can gain followers. Get a viral post or two, and you can achieve Tumblr fame with many thousands of followers.
For more social media insights and resources for using Tumblr for your business, visit Tumblr's Business page.