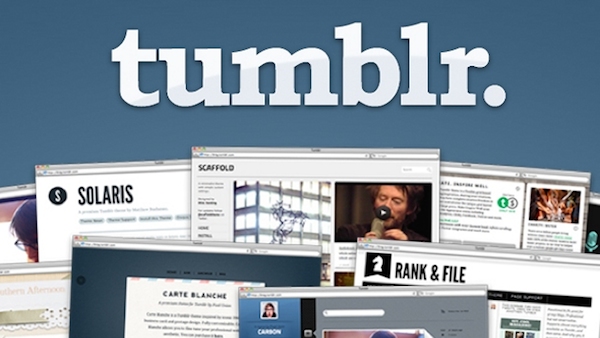 Is Tumblr Right for Your Business?
Tumblr may be less popular than Twitter or Facebook, but that doesn't make it less powerful for spreading the word about your brand. This microblogging site lets you set up any number of customized blogs that feature photos, text, quotes, links, videos, music or any multimedia content of your choice from just about anywhere you happen to be. Social Media Examiner says Tumblr is home to more than 132 million blogs and ranks as one of the top 15 sites in the U.S.
Who Uses It?
Tumblr users are young and particularly avid about their Internet use. Business Insider points to a GlobalWebIndex report that notes 34 million folks use Tumblr at least once a month, but more than half of those users are on Tumblr several hours each week or more. Forty-six percent of these folks are in the tough-to-reach age range of 16 to 24, yet 98 percent of them make less $75,000 annually.
Who Rocks It?
A number of brands, both big and small, are doing amazing things on Tumblr's microblogging platform.
The New York Times Style Magazine takes advantage of Tumblr's penchant for short posts with loads of color, using it to showcase ginormous, eye-catching photos. The Tumblr blog is crisp and simple, with posts consisting of a captioned and tagged photo that links to the magazine. The magazine additionally uses share buttons, an archive, a link to its Twitter profile and an RSS feed.
Tips for Architecture School, launched by designer Mark Perrett, serves up helpful suggestions for students of architecture, planning and design. Perrett runs four different Tumblr blogs, each with a specific focus. He rocks Tumblr with copious valuable content and a heavy focus on the Tumblr "Ask" feature that lets him respond to direct questions from readers.
Would Tumblr Work for You?
When deciding if Tumblr is right for your organization, keep a few things in mind that Tumblr offers:
An opportunity to showcase amazing visuals, multimedia and links
A platform where evergreen content does extremely well, lacking the miniscule attention span and breakneck speed of networks such as Twitter
An audience of young and highly engaged readers
A prime showcase for content linked to a fashion site, lifestyle magazine, broadcast media or publishing company
A place where users spend more time creating and perusing content than on bigger sites such as Pinterest, Twitter and LinkedIn
If you do decide to give Tumblr a whirl, it's imperative to be as engaged as the typical Tumblr user. Post frequently, follow other blogs and be sure to connect with users, offering them prompt responses, links and an easy means of sharing your content for an even wider reach.