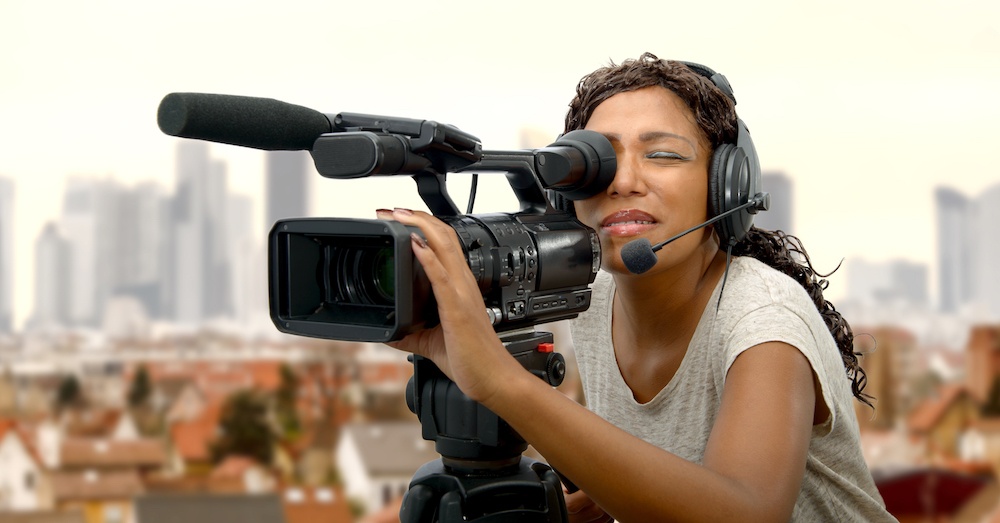 Incorporating video into your B2B marketing strategy
People like watching video. Data shows that four times as many customers would rather watch a video about a product than read about it. So what does that mean for your B2B marketing strategy?
It's not everything, but monetizing video can be a key tool in your marketing plan.
Incorporating videos does not have to be expensive, time-consuming or complicated. A little bit of effort can result in a more engaged audience.
Plan ahead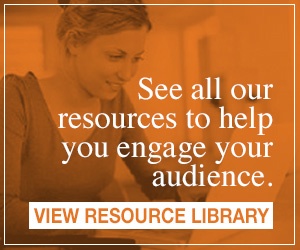 A little bit of planning keeps your video concise. Know what response you're hoping to elicit from the viewer. Do you want to establish your brand as an expert in the field? Do you wish to drive visitors to your website? Keep your goal in mind at every step.
Create a road map for your video. If you're creating a how-to video for a product, lay out the essential steps you'll be explaining. If you're showing off a product, list the features you want to highlight.
Keep it simple
Know what you're trying to communicate. Make sure the video focuses on something your audience cares about.
Video length plays a big role in viewer retention. On average, 37 percent of viewers make it to the end. However, if your video is less than 90 seconds, that number climbs to 53 percent. If your video is longer than 30 minutes, only 10 percent of viewers will watch to the end, on average.
Get to the essence of your video quickly. An overly lengthy video means fewer views. If you need to cover complex ideas, introduce them layer by layer. Or create a series of short videos instead of one long video.
If something is complicated, utilize the visual tools available. You can create a chart or actually demonstrate an action. Have some fun with the medium.
Use what you've got
When people think about creating video, they tend to assume they'll need a state-of-the-art filming studio. Not true.
These days, it's possible to film decent video on a smartphone. You just need to check a few things.
Check your device. Video requires a lot of storage. Make sure you have plenty of memory before hitting that record button.
Sound. Poor audio quality is one of the easiest ways to lose an audience. If you're in a fairly quiet area, the microphone on your smartphone will probably be fine. If you're in a crowd or outside, you either need to be very close the subject you're filming or you need to invest in a separate microphone. Lavalier mics are inexpensive. Beware of wind when you're outside.
Lighting. You need to be able to see your subject. Unlike photos, video can't easily be lightened after filming. Make sure your filming subject is easy to see on the screen. Use lighting from the front or sides. Most cameras have trouble picking up subjects that are backlit. Try not to rely on flash. It's not flattering.
Stability. Human hands tend to shake. If you don't have a tripod, set your camera on a desk or stack of books at the appropriate height. If the camera will be moving, the person holding it needs to use both hands and stay focused on the screen.
Rear camera. Don't use the front camera if you're trying to look professional. If it's an informal video, have fun with "selfie mode." If you don't want it to be obvious you filmed on a smartphone, use the rear camera. They produce higher-quality videos.
Landscape mode. The upright portrait mode is fine for fun or informal videos. Videos in landscape mode are typically expected for everything else. However, that may be changing. More and more videos are being watched on mobile devices, which lend themselves to a vertical format.
Zoom. Don't use it. Just don't. Get physically closer. The zoom on your smartphone is going to cause pixilation.
Out in the world
Once you've created a video, share it! Every day, 100 million hours of video are watched on Facebook alone.
You can post the video on your website, but you'll get more traction by sharing it on social media, too.
Don't forget to include captions. About 20 percent of Americans report some degree of hearing loss, but even those with perfect hearing like captions. The majority of video on Facebook (85 percent!) is watched without sound. Another reason to include captions: SEO value. Including captions makes your video text searchable.
There are a few ways to create captions for your video. You can pay someone to do it, or you can create the captions yourself. The University of Washington provides some great resources on how to create your own captions for free.
Keep it brief. Nearly two-thirds of consumers prefer video that is less than sixty seconds.
You still need other mediums
Video is a useful tool in your B2B marketing, but it can't carry your product alone. You want a combination of print, digital and lead generation.
Digital marketing comes with a lot of noise. People are easily distracted. Print allows customers to focus and provides a tactile interaction while adding a natural authority. Readers tend to perceive printed content as meeting a higher bar. Print is also viewed as more permanent content, whereas online content is perceived as temporary.