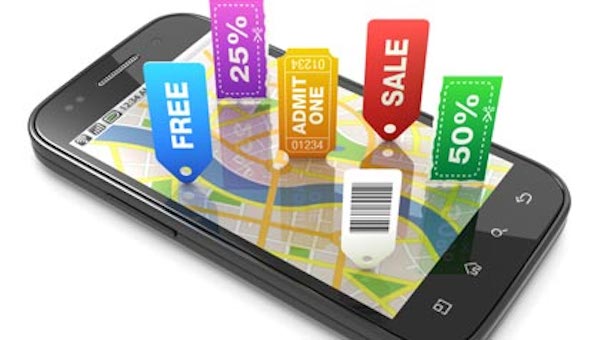 Increase Readership and Advertising Value with In-App Deals
The digital world has become a playground for the modern consumer, a dynamic that enables you to leverage Walsworth Apps to increase readership and revenue.
Would you like to provide more value to your advertisers? And, would you like to motivate more readers to download your magazine app? Special offers arranged with your advertisers and made available only within your publication app can help accomplish both.
But, to maximize the impact of in-app or app-only deals, there is some promotional legwork that must be done.
Promoting App-Only Special Deals
While the mobile app version of your magazine should definitely make big mention of the special deals located inside, promoting the app-only deals only on the app doesn't bring in the potential readers who have yet to even try it. Your strategy is to turn to other promotional channels where you can encourage them to give your app a whirl.
In the print version of your magazine. Your print readers already enjoy what you've been publishing, and telling them about the special deals available on your mobile app might be enough to prompt them to enjoy it digitally.
On your website. Set up a landing page touting the in-app deals, making it swift and easy for readers to click for an instant app download.
On your blog. Your blog header, footer and sidebar are prime real estate for including a call to action that urges readers to check out the special app-only deals. Give them a link that takes them right to a special deals landing page. Another option is to create a specific blog post that outlines the latest issue's special deals.
Over social media channels. Inform your Twitter and Facebook followers of the special deals going on in your app. Post enticing visuals to do the same on Pinterest and Instagram. Provide a link back to your special deals landing page.
Emails and newsletters. Like your print readers, your email and newsletter subscribers already like what you produce or they would not have subscribed to your email list. Make them like you even more by giving them a head's up on the special deals available through your mobile app.
How to Do It
As the law of odds tells us, the more channels you use to promote the in-app deals, the chances increase that people will see the promo and respond. A few tips from Websites for Quilters outline crucial components for promoting special deals.
Make sure readers know what they're getting. Be brief but be specific. Instead of simply saying, "Great deals," tell readers exactly how many special deals they'll get. Or pick a particularly lucrative deal or two which appeal to the broadest audience.
Add visual oomph. Visual elements are always an eye-catcher. Use them. Opt for a compelling photo or illustration to further draw readers into giving your app a try for the goodies that await them.
Measure your success. Use analytics to check on what channels and tactics worked best to promote the special deals. Analytics can help you plan even more effective promotional strategies. And keeping your readers enticed will keep your advertisers happy, with both of them coming back for more.