How-to: Expand Your Audience Reach with an Instagram Contest
I am a fan of practical, how-to articles, especially those that present a process with a payoff, and that take time to discuss the pros and cons of various approaches. So, when I read Krista Bunskoek's article on Social Media Examiner's blog about running successful Instagram contests to expand your audience reach, I was immediately intrigued.
Bunskoek, a content marketer at Wishpond, outlines the pros and cons of three Instagram contest types, and then dives right into the specifics of running the contest type you choose and provides a guide through the process of a successful engagement campaign.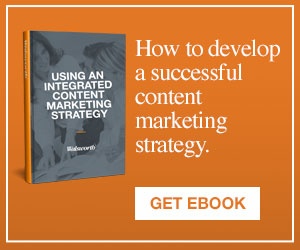 It's an excellent follow-up to my Why Instagram May Be Instagreat for Your Business article, which outlines the key benefits of using Instagram to engage your audience.
Bunskoek's article below takes audience engagement one step further by detailing how to use Instagram to expand your audience reach.
If you have questions about your audience engagement strategy, please contact Walsworth. We would love to help.
How to Run a Successful Instagram Contest
Is Instagram part of your social media marketing?
Do you want to run contests on Instagram?
Adding Instagram contests to your social media mix can quickly expand your reach.
In this article I'll explain the different types, as well as how to create and run a successful Instagram contest for your brand or business.
Types of Instagram Contests
There are many kinds of Instagram contests. Here is a rundown of the top three:
1. Like to Win Contests
2. Hashtag User-Generated Content Contests
3. Email-Gated Contests