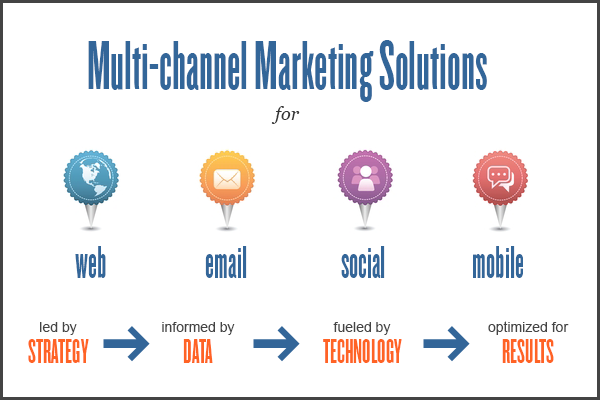 How to Boost Customer Engagement with Multichannel Marketing
The modern consumer is all over the place: reading blogs, browsing websites, hanging out on social media platforms, searching the Internet, and emailing on their desktop or mobile devices. In order to get their attention and keep your brand in the forefront of their minds, you need to reach out and interact with them wherever they are.
You can achieve this through multichannel marketing. Multichannel marketing is simply reaching out and interacting with potential customers through any number of different channels. These can include: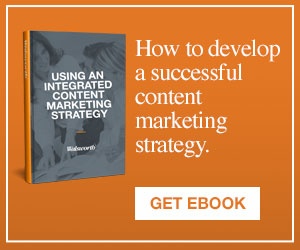 Your blog
Websites
Social media
Email
Pay-per-click ads
A print magazine or catalog
Anywhere online you think your target audience will be
While the concept sounds simple, the practice is not always easy. Challenges include:
Pinpointing when and where your target audience will be most receptive to receiving your message and interacting.
Keeping up with the massive array of channels and devices where your ideal customer is most likely to be.
Measuring the success of multichannel marketing efforts, since it's not always clear what channel, campaign or combination of touch points gained the best response.
Despite the challenges, multichannel marketing strategies can definitely be worth the effort. Consumers reached through a variety of channels typically spend three to four times more than those reached through a single channel.
Besides, the odds are with you.
Three Keys to Multichannel Success
From blog marketing to social media contests, you can use any number of tactics as part of your multichannel marketing strategy. You'll have a higher chance of success with any of them if you first set a firm foundation by following three essential steps:
Create a single view of the customer that applies across all channels. This involves consolidating all the data you have on any given customer to produce a single profile for that particular customer. Having a single view of each customer lets you gain a deeper understanding of his or her characteristics, likes and dislikes, and the type of behavior you may expect through each channel of contact.
Make management easy. Consolidate your efforts with a multichannel marketing platform. Instead of having separate platforms or systems for each channel, find a platform that lets you track and manage all your campaigns from a single, user-friendly console. Look for one that provides management capabilities, analytics and an easy way to execute the same campaign across various channels simultaneously.
Be consistent. If your brand is quirky and cool, make sure the customer gets quirky and cool on Facebook, on your blog and with the content marketing on your website and in emails. The same holds true if you're stoic and serious, fun and frivolous, or whatever personality your brand may be. No matter where you interact with your customers, you want the customer experience to remain consistent. This lets consumers develop a deeper trust as they get what they've come to expect from your company.
Thanks to its high versatility and wide reach, multichannel marketing can give your business a massive boost in several areas. It can help build brand awareness and increase customer engagement while deepening the overall relationship and ultimately leading to more sales.