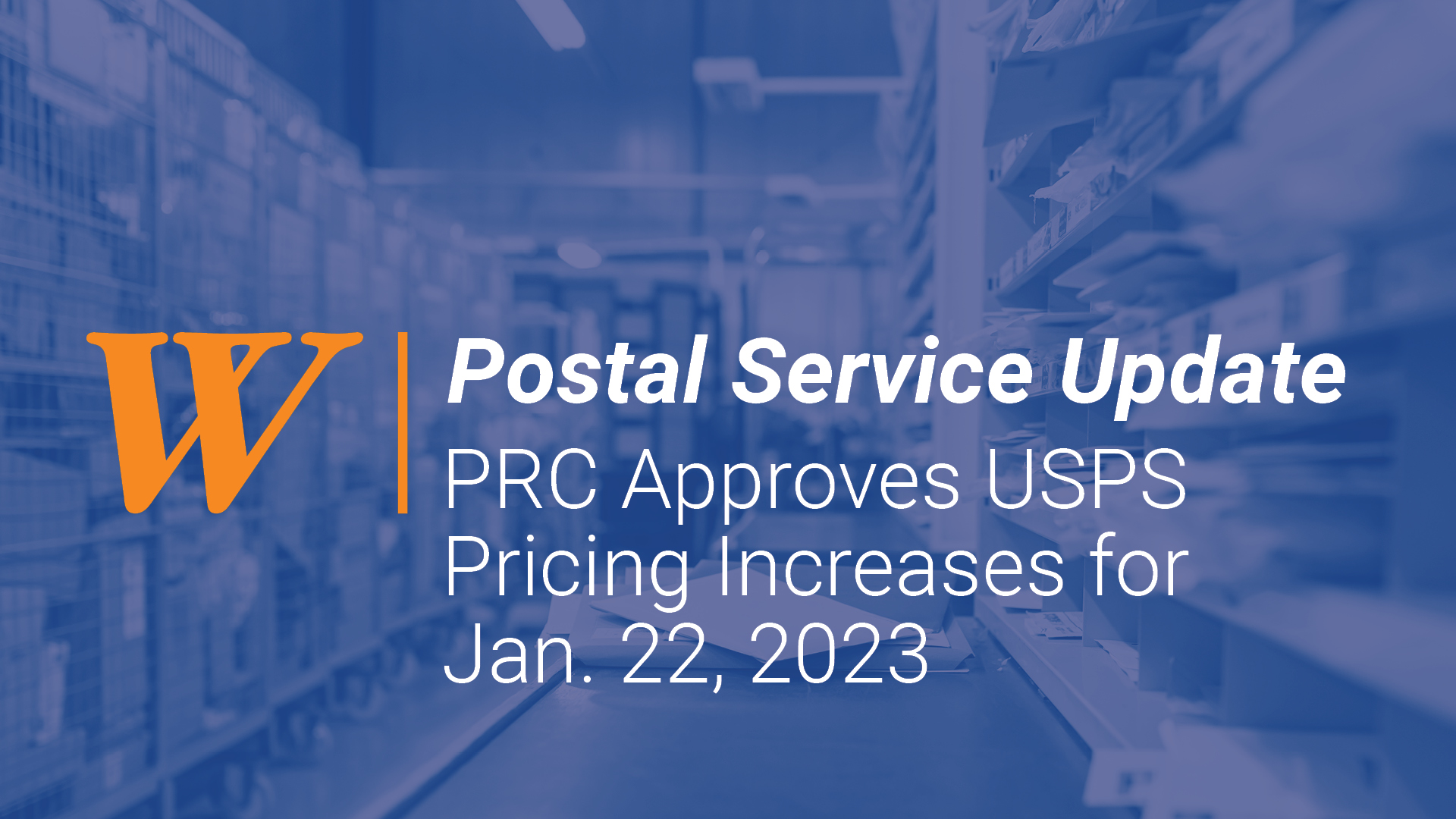 PRC Approves USPS Pricing Increases for Jan. 22, 2023
The Postal Regulatory Commission (PRC) approved the pricing increase requested by the United States Postal Service (USPS) back in Aug 2022. The next pricing increase will take effect immediately following the end of the Postal Service's peak holiday season at 12 a.m. Central on Jan. 22, 2023.  
Now approved by the PRC, this postal pricing increase will affect prices on all national and international commercial and retail domestic competitive parcels, including Priority Mail Express (PME), Priority Mail (PM), First-Class Package Service (FCPS), Parcel Select and USPS Retail Ground.  
As a note, the peak holiday season for the USPS has traditionally ended in December, usually on the next available business day following Christmas Day. Alongside more frequent pricing increases, this year's uncharacteristically long peak holiday season is another aspect of the Postal Service's 10-year plan, Delivering for America.  
Through this plan's albeit unpopular relinquishment of the USPS's historically recognized low rates, the USPS is working to compete with companies like UPS, FedEx and DHL through rate increases like these for commercial and retail customers. 
For methods to manage rising prices in your marketing mail, read our recent blog, 4 Ways to Deal with USPS' New Postage Rate Increases. 
Walsworth continues to seek and share the latest and greatest postal information to help our customers through any changes. When important postal news arises, Walsworth will be sure to share announcements here on our website, as well as on social media and through our monthly e-newsletter, ePressLines.