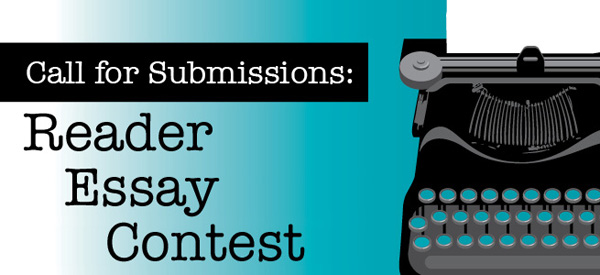 Reward Readers AND Your Publication With Contests
People like to share their opinions, they like to get free stuff, and they like to have a chance to win something. Capitalize on those desires by conducting an essay contest designed to benefit both your readers and your publication.
Solicit essays from readers, asking them to share the reasons your publication is important to them and how it helps them. Publicize the reader essay contest in both your print and digital magazines, on your website, in your blog, on social media, and via email lists. Ask that the essays be at least a certain length – perhaps a 50-word minimum – in order to receive valuable audience feedback from each entry. Readers should agree to allow you to publish their entries in both print and online magazines.
Judge the entries on the quality of the writing, how compelling the narrative is, how well you connect with the essay or whatever you decide are the most important criteria. Involve a small cross-section of people from your company to read through the essays and make recommendations. Determine three winners for first, second and third places, and add a few honorable mentions, depending on how many entries you receive and the level of quality.
When it comes to prizes, don't leave anyone out. Make it like T-ball and cheap carnival games: everybody wins. Create an entry prize just for submitting, and make it something that costs you nothing, such as a set of high-resolution, print-quality photos they will receive via email attachment or link. You have multimedia expertise and resources at your disposal, so it would be simple to put together a set of four to eight photos of wildlife, sunsets, trees, whatever – whether the photos are from your archives or generated from a targeted photo op just for the contest.
For the contest prizes, you don't necessarily have to spend a great deal. Give small prizes such as promotional mouse pads, mugs or caps to honorable-mention winners. For each of your top three winners, give a promotional item; a subscription or discount on services; and a prize of money, a gift card or goods that are unrelated to your publication, such as headphones and an iPod, his-and-her fluffy throws or luxury chocolates. You can spend a little or a lot, depending on your resources and your audience.
Here's how this contest can benefit you:
Readers share valuable information with you that tells you what they most value in your publications. People are sometimes complacent when they're satisfied and don't always tell you about the things they like, so this is an excellent way to find out what you're doing that works for them. You may encounter some surprises, you may notice the impact of small things, and you may discover some elements that inspire you to take steps in a new direction.
But there's another benefit that isn't as obvious: these entries can serve as testimonials that can be read by a potential new audience to your publication. People reading these essays can get a sense of the relationship between your publication and its satisfied customers, and they can read specifically why the customer is satisfied.
At the end of the contest period, it will be your turn to write. This is important, too, because what you write to the contestants is basically your testimonial to them. In an essay of your own that should appear both in print and online, thank them for their creativity, for their feedback, for sharing their stories, and for their business. Be genuine. Tell them the reasons they are valuable to you, too, and explain the importance of their feedback in helping you better understand how your publication can best meet their needs.
Contests such as this or an Instagram photo contest can solidify existing bridges while building new ones. That's a pretty sweet benefit from both sides.